Salvage surgery for bile duct injuries
Injury to the bile ducts during gallbladder removal surgery may result in bile spilling into the abdomen, leading to pain and fever or jaundice and severe itching leading to life threatening infection.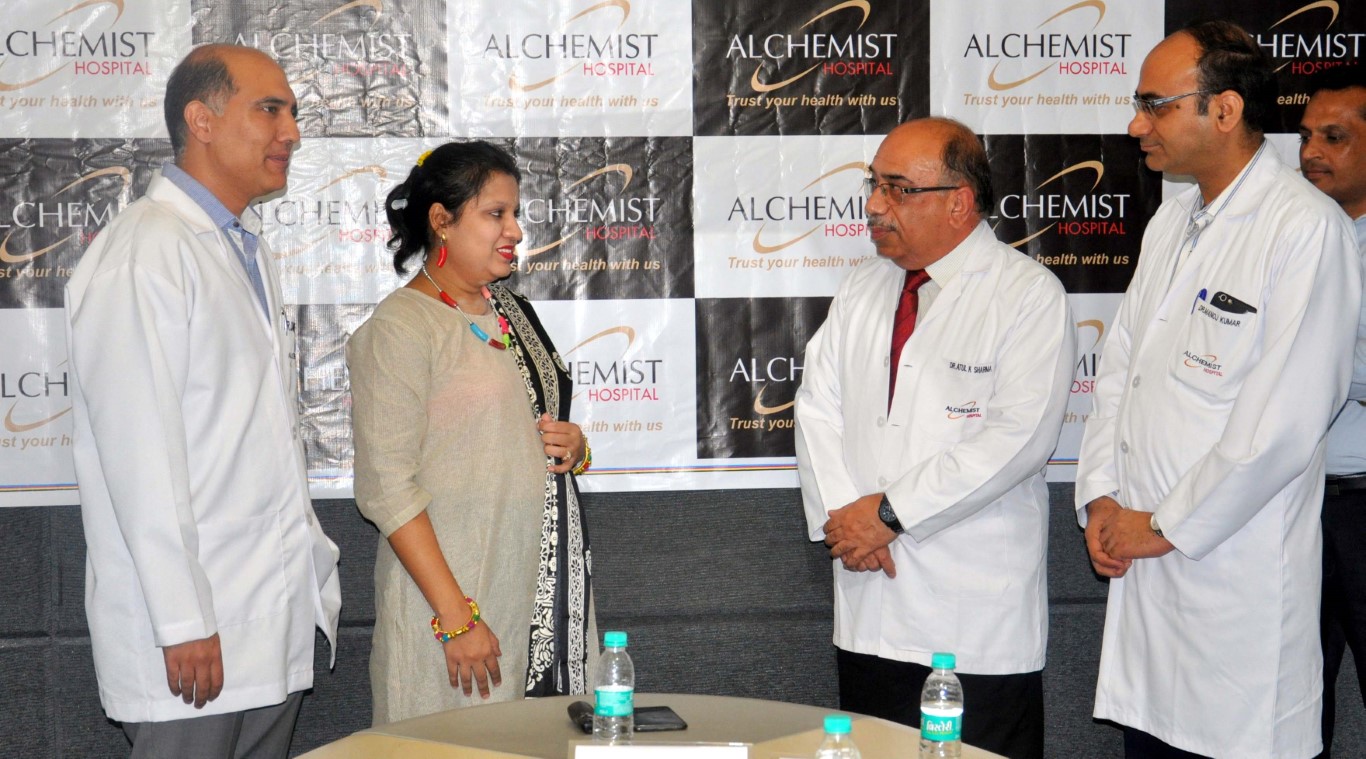 Recently Chandni Jain (38) was referred at Alchemist Hospital, Panchkula with jaundice and very severe itching after having undergone a laparoscopic removal of gallbladder in another hospital, for the expert management by Dr (Maj Gen) Atul K Sharma, senior consultant in G I, Laparoscopic and Bariatric Surgery.
She was evaluated by CT scan and MRCP and underwent the operation (Hepatico-jejunostomy) uneventfully. She did well in the post-operative period and gone home safely and is happy with the outcome of the procedure.
In the past 8-month six such patients from various towns of Haryana and Punjab have undergone this procedure at Alchemist with the very good outcomes by a team including Dr Sharma and Dr Daksh Khurana  and Dr Manoj Kumar both senior consultants-Gastroenterology.
Addressing a press conference on Friday , Dr Sharma explained that stones in the gallbladder are very common in the population of north India and surgery for removal of the gallbladder (Cholecystectomy) is the most frequent operation performed in these areas. Layout of structures around the gallbladder (relative anatomy) is very variable. Because of this at times there can be errors of judgement while performing the operation leading to injury to the ducts, which carry bile from the liver to the intestine (duodenum). The incidence of these injuries had increased when the new (laparoscopic) technique of performing this surgery was initially used.
Some of these can be treated by endoscopic methods (ERCP and stenting), however a number of patients require emergency surgery to make a new passage (Hepatico-jejunostomy) so that the leakage of bile can be stopped and bile can once again enter the intestine and help in digestion of food. To perform this procedure the doctor needs specialised training in Gastro-intestinal surgery, asserted Dr Sharma.