Samantar 2 Web Series (2021) MX Player: Cast, Release Date, Real Names: Samantar 2 is an Indian web series from MX Player. The Hindi language web series release date is 25 June 2021.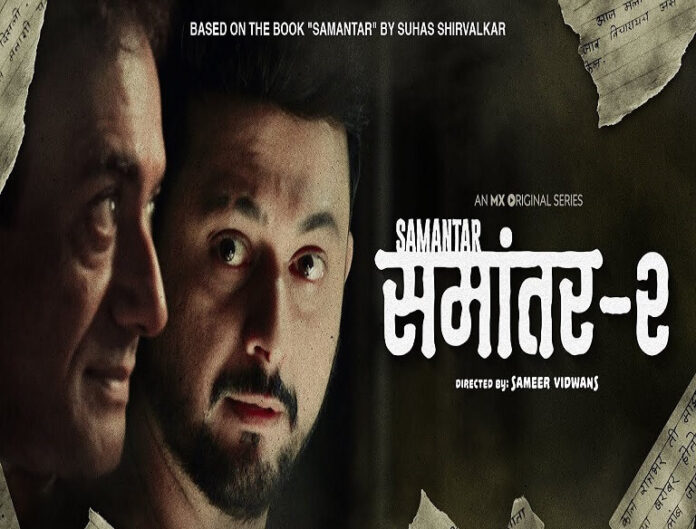 It is available MX Player website and official app to watch online. Tejaswini Pandit, Nitish Bharadwaj are the leading cast of the series.
Samantar 2 Story
The plot revolves around the past life events of a man. It affects the present life of a youngster in search of truth. Things take a turn as unexpected events keep happening. Will a guaranteed outcome be stopped?
Samantar 2 Cast (MX Player)
Swapnil Joshi
Nitish Bharadwaj
Tejaswini Pandit
Genre: Thriller, Suspense, Mystery
Release Date: 25 June 2021
Language: Hindi
Platform: MX Player