Manage an active lifestyle and reduce anxiety with Magnesium Effervescent tablets
Tablets are quickly absorbed and acts quickly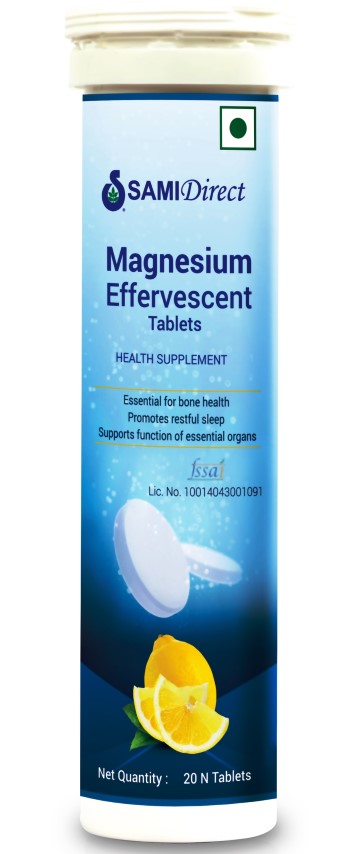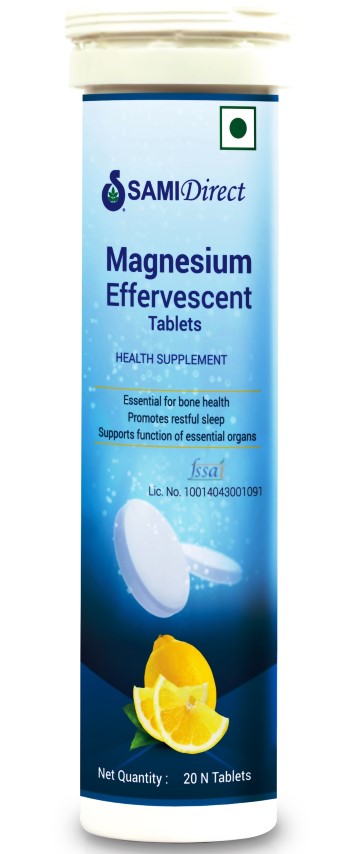 NewZNew (Chandigarh) : Did you know that magnesium plays a critical part in more than 300 enzyme reactions in the body? Magnesium is extremely essential as it helps to regulate metabolism and sugar levels in the blood, reduce depression, anxiety, irritability and tension, prevent and manage hypertension and cardiovascular disease and highly beneficial for respiratory health. SamiDirect has launched a health supplement Magnesium Effervescent, a healthy functional drink to supplement Magnesium in the human body.
The human body does not make magnesium and relies on dietary intake to maintain adequate levels. Hence, it is important to take good dietary supplements of magnesium. Signs of low magnesium levels may include: agitation and anxiety, muscle cramps, spasms and weakness, abnormal heart rhythms, sleep disorders or insomnia, restless leg syndrome, irritability and low blood pressure. Sami's Magnesium Effervescent Tablets work fast and is quickly absorbed by the body due its effervescence nature. It has good stomach and intestinal tolerance, improved palatability and gets a consistent response.
SamiDirect's Magnesium Effervescent Tablets help maintain normal muscle and nerve function, helps keep heart rhythm steady, supports a healthy immune system, keeps bones strong by improving Calcium absorption, may reverse osteoporosis, regulates blood sugar levels and normal blood pressure and is also known to be involved in energy metabolism and protein synthesis. Take one or two tablets daily after breakfast and/or dinner or as directed by the physician. Dissolve the tablets in a glass of water to enjoy a tangy, tasty and healthy drink.
"With a growing number of people looking holistically at health, Magnesium Effervescent Tablets is a great way of tackling magnesium deficiency, which is often identified only by symptoms. Doctors can rarely identify it through standard blood test as less than 1% of magnesium is in the blood. Environmental factors such as modern farming processes, food crop hybrids and pollution and lifestyle factors such as increased consumption of caffeine, alcohol and processed food, increased calcium intake or intake of birth control pills, insulin, anti-hypertensive's, diuretics and anti-histamines can lead to deficiency of magnesium. Magnesium Effervescent Tablets is the final outcome of Sami's unrelenting commitment to research on standardized herbal extracts and phytonutrients globally and develop value adding, innovative wellness products out of India," said Dr. Muhammed Majeed, Founder, SamiDirect.