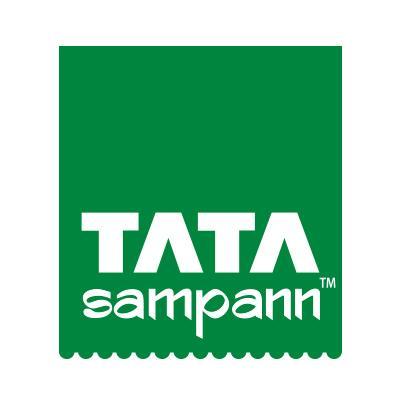 newznew (Chandigarh) : Tata Sampann, the brand which is committed to bringing wholesome nutritious food to the nation and houses products like unpolished dals, superior quality spices, and low oil-absorb besan, today organized the first edition of 'Sampann Surprise' cook-off contest in Chandigarh. Building on the success of the second edition of the contest in Lucknow held early this month, Tata Sampann brought the 'surprise' to Chandigarh too. The cook-off was designed around the brand's philosophy of 'goodness ki shuruaat' wherein husbands were invited to participate and cook delicious dishes for their wives using Tata Sampann's range of products. The competition, was judged by renowned MasterChef Sanjeev Kapoor and his wife Mrs. Alyona Kapoor.
The event, which was attended by many consumers, kicked off with a welcome address by Chef Sanjeev Kapoor who shared various tips and tricks on cooking with the audience present and spoke about the unique offerings by Tata Sampann. This was followed by an hour-long recipe competition among contestants.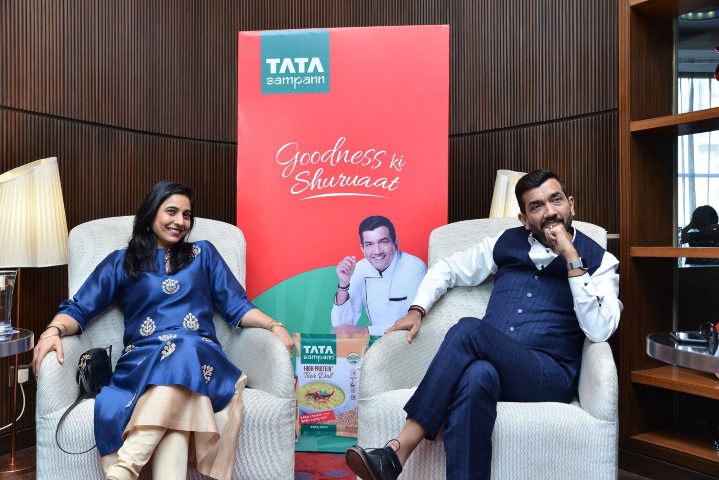 The event also saw chief guest Sanjeev Kapoor pamper his wife by cooking a special dish for her using Tata Sampann's range of products and start the 'goodness ki shuruaat'. Winners were then felicitated and gifted with Tata Sampann hampers.
Speaking on the occasion, Sagar Boke, General Manager – Marketing & Branding in Consumer Product Business, said, "At Tata Sampann, we are continuously at work to give to our consumers' foods that retain their natural goodness and oils, and are both tasty and nutritious, thereby, initiating the 'goodness ki shuruaat' journey.  Through Sampann Surprise, we aim to take forward this brand promise of to our consumers. The lady of the house dedicates a lot of time and effort to ensure that she puts wholesome food on the table for her family and therefore, we wanted to indulge them in a sweet surprise by calling upon their husbands to prepare a meal. We are delighted to see Chef Sanjeev Kapoor adhering to the true spirit of the campaign and preparing a meal for his wife."
To make this event a grand hit, Tata Sampann reached out to approximately 6500 households in Chandigarh through various local city events and out-of-home activation, and invited entries to the 'Sampann Surprise' cook-off.
Winners of the TATA Sampann Cook Off Challenge
First : Harminder Singh
Runner Up : Shamsher Singh
2nd Runner Up : Anil Punj