Sangreza Studio Announces 'Kamley'; A Rom-Com Starring Jimmy Sharma And Jaanvir Kaur To Woo The Audience: Sangreza Studio has announced its maiden project, 'Kamley' starring Jimmy Sharma and Jaanvir Kaur. The film is extensively produced by Rajbir Singh Gill, and the executive producer of Kamley is Sonu Kuntal.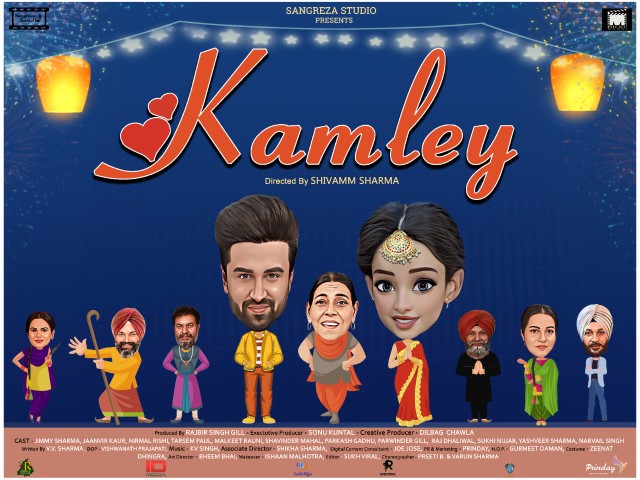 The film is directed by Shivamm Sharma along with DOP Vishwanath Prajapati. The splendid star cast includes Nirmal Rishi, Malkeet Rauni, Shivender Mahal, Tarsem Paul, Prakash Gadu, Raj Dhaliwal, and Parminder Gill. The storyline for the film has been beautifully curated by V.V. Sharma.
The storyline revolves around three guys and their family drama that inhibits their life who want to marry the love of their lives respectively. In order to do that, they decide to give way to a big theft in an old couple's home.
'Kamley' is an interesting story of a heist gone wrong and all the humorous situations that these protagonists get into.
Rajbir Singh Gill, the producer of the film is very ecstatic to introduce such a different story, "I am very pleased that Kamley is ready to be introduced to the audience. This is a very top-notch light entertainment that I am sure people will love.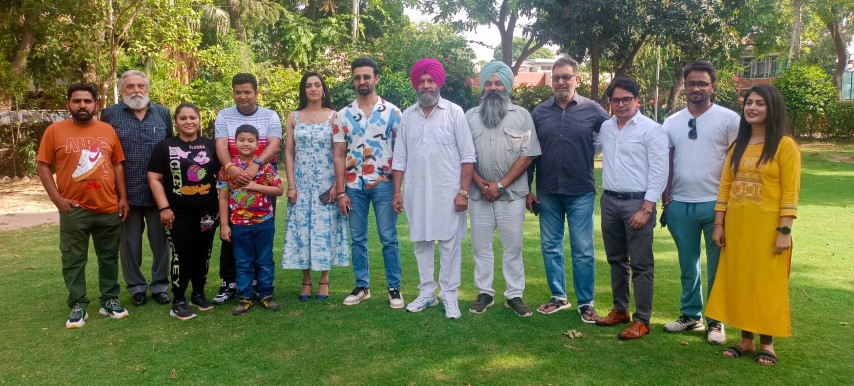 I am glad that Sangreza Studio is ready to hit Kamley on the cinema screens with such a wonderful concept."
Shivamm Sharma, the ace Punjabi industry director says, "I express my heartfelt gratitude towards Sangreza Studio for giving me an opportunity to create this light-hearted comedy with an exceptional cast.
Working with the likes of Nirmal Rishi, Prakash Gadu and Shivender Mahal has given me the confidence that Kamley will be a hit amongst the audience."
Well-known Punjabi cinema actor, Jimmy Sharma, is equally excited for Kamley to release in theaters soon, "I have worked in Punjabi films before, but this project is really close to my heart.
The film is wonderfully directed and produced by adept Punjabi industry professionals and I am glad to have worked with them. Looking forward to a positive response from the cinema-goers."
Punjabi cinema's heartthrob Jaanvir Kaur shares her excitement for Kamley, "I am beyond words with the Kamley film coming up as I am working next with Jimmy Sharma. It was an intriguing project and as soon as I heard the storyline, I immediately said yes.
It was a great experience working on the sets and I can't wait for the audience to check out our hard work on-screen. I hope the audience likes our Jodi on-screen in this rom-com."