newznew (Panchkula) : Renowned educationist of the region, Mr Sanjay Sethi formally joined the Bharatiya Janata Party (BJP) today. Mr Sanjay Sethi is the director of The British School (TBS), Sector 8 and 12, Panchkula. The programme took place at the school auditorium.
Speeking on the occasion, BJP District President, Shri Deepak Sharma said, "I am happy that a hard working educationist and environmentalist like Sanjay Sethi is joining BJP. I am sure the people of Panchkula and the party will definitely benefit because of the initiatives and support of Mr Sethi."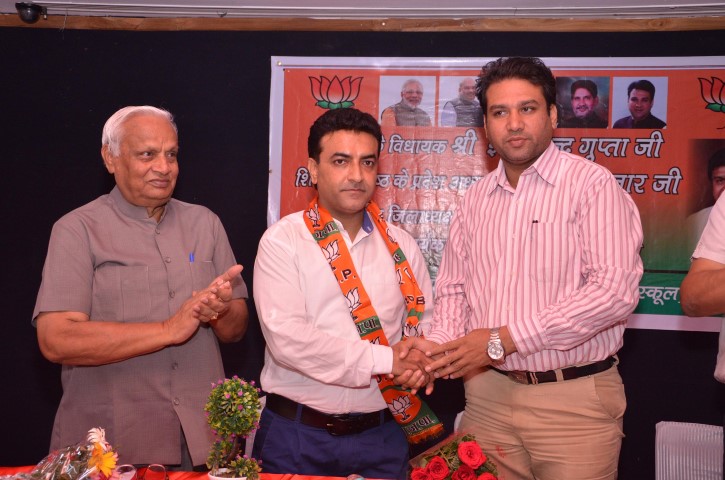 Mr Sethi said, "I am happy to join the Bharatiya Janata Party, which is changing India like none other. I will do my best to contribute fully for the upliftment of the party and the region, particularly improving the education scenario. I will try to fill the gaps left by the previous political leaders. I am joining BJP to serve the nation and do not aspire to gain from any position."
Mr Sethi, a MBA by qualification, has been serving the Panchkula education sector since 2005. He is a true environmentalist by heart and has been planting 1100 trees every year in and around the city. The British School, Sector 8 and 12, Panchkula units are affiliated to the Central Board of Secondary Education (CBSE).
Prominent persons present on the occasion included Mr Vishal Seth, Technical Advisor, PWD (BNR), Haryana, Mr C B Goel, Councilor, Panchkula, Mr Yuvraj Kaushik, BJP Block President, Mr Naveen and Mr Vikas Paul, both BJP members, among others.
In the end, Mrs Geetika Sethi, Principal, TBS, Sector 8, Panchkula, gave the vote of thanks.