newznew (Kalka) : With the blessings of Nirankari Satguru Mata Savinder Hardev Ji Maharaj, Sant Nirankari Charitable Foundation organised a blood donation camp at Sant Nirankari Satsang Bhawan, Kalka, where  236  including  50  women donated blood.
Local MLA, Smt. Latika Sharma while inaugurating the camp, said, "The camp is a commendable effort of the Mission to the service to humanity in the nation and around the world. In this Camp Senior Deputy Mayor, Shri S. S. Nanda Ji, Dr. B.S Cheema Ji Zonal Incharge, Cahandigarh Zone , Shri Jagdish Ram Ji Mukhi Pinjore Branch were present.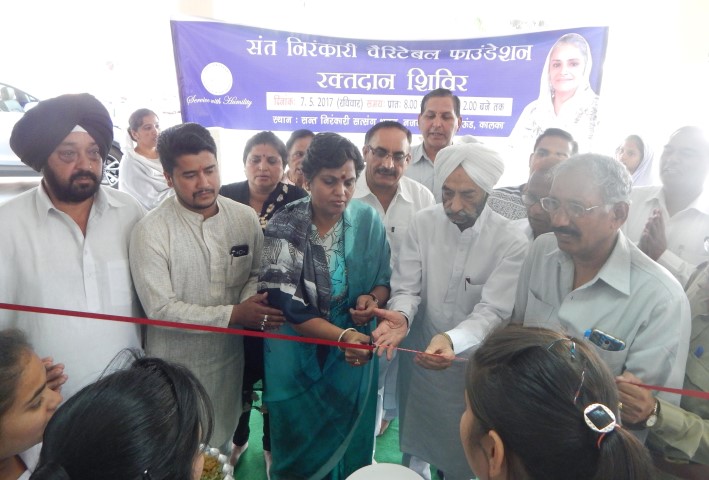 Additional Zonal Incharge Dr. (Smt.) J.K Cheema Ji, stated that in the 30 years of its inception since 1986 till 2016, the number of Blood Donation Camps, organized by the Mission are 5046, where 8, 69, 161 devotees have donated blood.
Several dignitaries from Panchkula, including teacher Sh. S.L Bassi Ji Khetriya Sanchalak,  Shri Ashok Bains Ji were also present at the camp, motivating devotees and donors. Sanchalak Shri Ashok Batra Ji expressed his gratitude to all dignitaries and devotees present at the camp.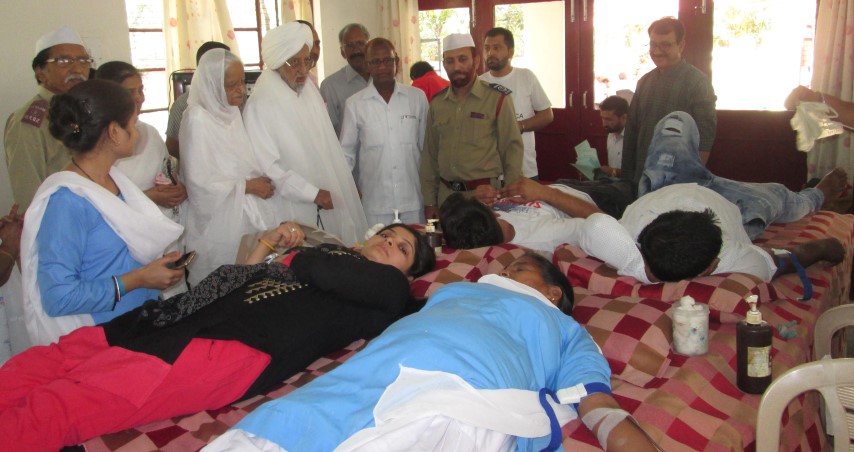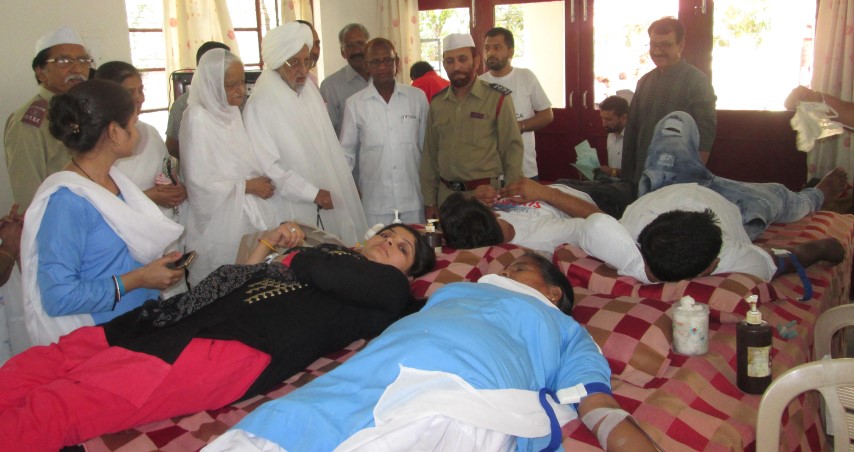 A team of 18 doctors and paramedics, headed by Dr. Rakesh Kumar Ji from G.M.C.H Sector 32, Chandigarh assisted in the successful culmination of the camp.