newznew (Chandigarh) : Armed with her expertise and a deep understanding of the aspirations and immense talent that the Indian housewife have, RJ Anshu made her debut in Chandigarh's 92.7 BIG FM's women-centric radio show  BIG Memsaab. The new host RJ Anshu will be on air for 2 hours every Monday to Saturday 6 days a week 12 noon to 2 pm.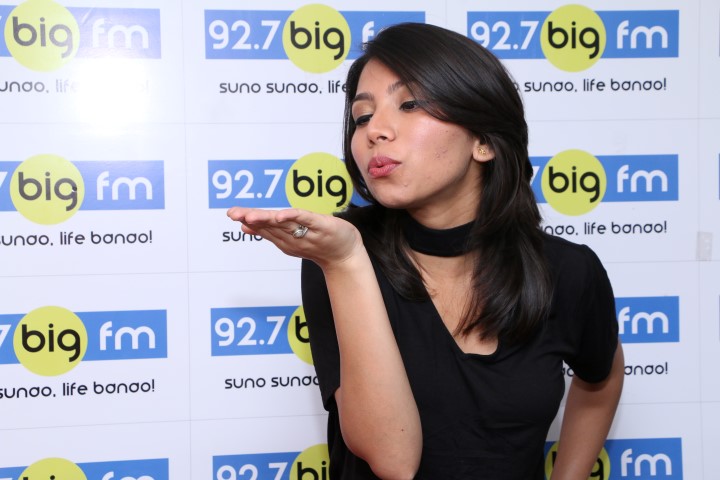 BIG Memsaab is a specially conceptualized show which caters to the concept of Entertain, Educate & Enrich listeners specially females in the age group 20 yrs to 40 yrs, primarily comprising of home makers, working women & entrepreneurs.  As host for BIG Memsaab RJ Anshu the new mid morning RJ will talk about female aspirations, Fashion brands females believe-in, latest fashion trends in the city, latest fashion in the bollywood, what to buy and from where to buy, trending news on internet, relevant to females. A Musical Contest (KAANTEST) has also been launched this season wherein participants have to listen carefully to identify the song to win super exciting prizes.
Introducing RJ Anshu as new host for BIG Memsaab, official spokesperson for 92.7 Big FM said: "We have always believed in entertaining and engaging our audiences by initiating unique concepts that will connect us directly to our listeners. Considering the success this show has seen for the last seasons in the Tricity & Punjab region, RJ anshu as new host to BIG MEMSAAB is sure to engage with housewives & listeners, who will get an opportunity to demonstrate their talent this season too. We also feel obliged to spread the social message of women empowerment far and wide, and will use every resource at our disposal to spread this socially relevant message. We can promise our listeners that this exciting show will be something they have never experienced before." This show will be promoted using the extensive in-house media networks.