newznew (Chandigarh) : With an objective to give new dimension to travelling aligned with carpooling, city based trio in form of Start Up today conceptualized a new travelling app – HiWay which will comfort and delight to like-minded passengers during their commute. A former engineer from Infosys – Rubal, A mechanical engineer – Pankush and BBA student from SD College – Abhishek were working on the app over a period of one year which will now facilitate the commuting between Chandigarh to Gurugram and return. The app is now on roll with a fleet of five cabs.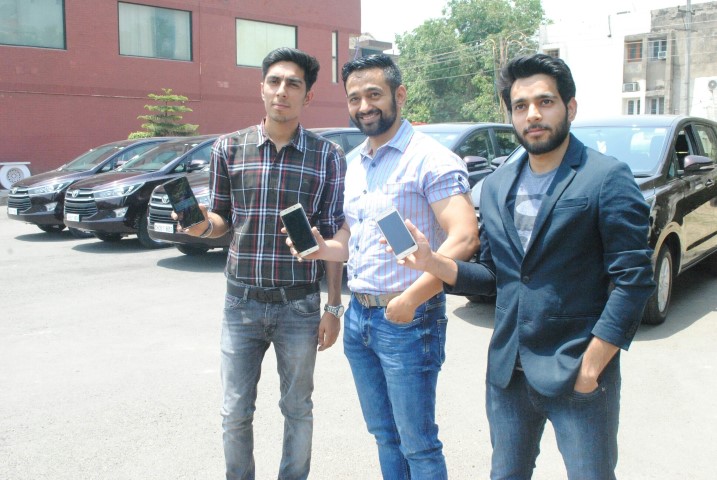 While briefing the details on utilization of app, Rubal said, this option will be benefitting the travellers a lot. To avail this, one has to register on the app and select the option of his or her departure which is scheduled from 5 am onwards. Start Up team at the backend ensure the seat as per their timing and confirmed.
"Cabs are GPS driven which can be tracked any point of time for relatives sitting at home. Journey will be safe, as we have also the provision for insurance for the travellers." assured Abhishek.  The distance will be covered in around four and half hours. The services offered during the travelling include free wi-fi, charger, refreshments, daily newspaper, mineral water, juices and much more.