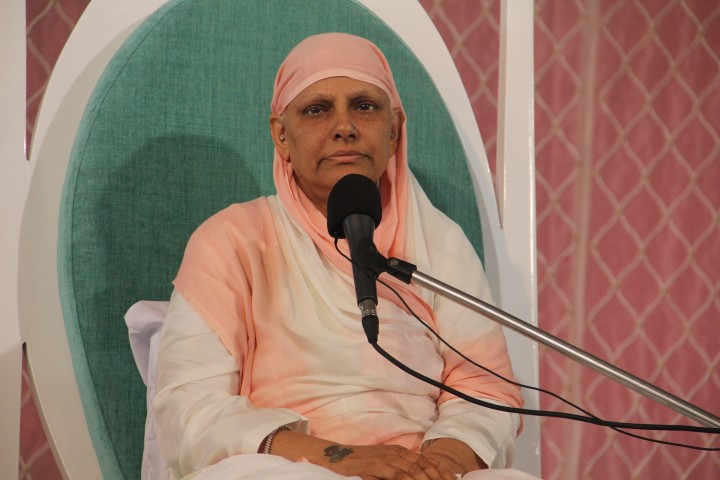 NewZNew (Chandigarh) : While addressing congregation here sh.Mohinder singh ji Sanjoyak Chandigarh branch said that on Monday  Her Holiness Satguru Mata Savinder Hardev Ji Maharaj, Head of the Sant Nirankari Mission, while addressing a huge gathering of devotees assembled at the Mukti Parv Samagam (Spiritual Liberation Day) said that aeroplane moves freely on the runway and in the sky, yet it remains connected with the control room and if the pilot feels that he has been deprived of his freedom and flies the aircraft without obeying the directions of the control room, this can prove disastrous. Similarly, the soul must become free from its bondages with God-knowledge or Brahmgyan, but also remain always connected with the Super Soul for enjoying the bliss.
The Mission celebrates the Day throughout the country and abroad to pay tributes to and take inspiration from the magnificent contribution made by the Mission's former Head, Shahenshah Baba Avtar Singh Ji, his esteemed spouse Jagatmata Budhwanti Ji, Rajmata Kulwant Kaur Ji and numerous devotees who dedicated their lives to take the Mission's message of spiritual liberation through God-knowledge to public at large. This year tributes were paid to Baba Hardev Singh Ji also.
Satguru Mata Ji said that the soul gets freedom only when it gets connected to God through God – knowledge. Only then, we get liberated ego of money, caste, positions, status and other such bondages.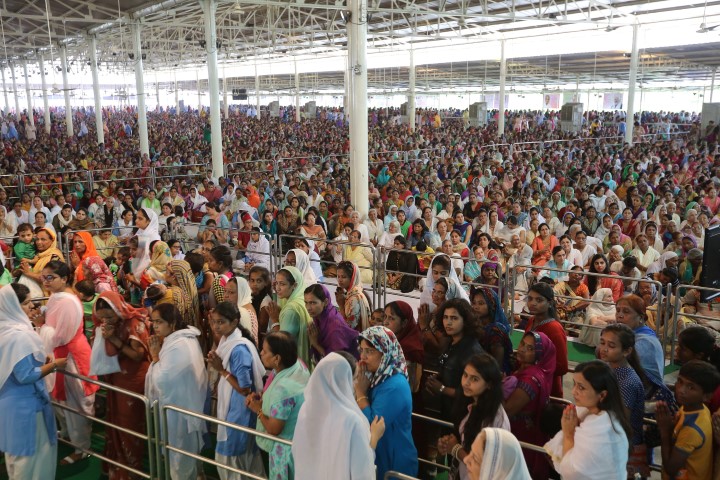 Paying tributes to her predecessors and their dedicated followers, Satguru Mata Ji said that they least bothered about the black of facilities and their physical comforts. They made all kinds of sacrifices to remove the darkness of ignorance with spiritual enlightenment i.e., God-knowledge and encourage every devotee to live life based on the same.  Every Gursikh obeyed Satguru and followed them in letter and spirit and remained dedicated to them till the last breath of their life.
Earlier, several speakers, singers and poets also paid glorious tributes to those who sought the salvation of soul through God-knowledge themselves and dedicated the remaining life to liberate others. They included Shri JRD 'Satyarthi' Ji, President Sant Nirankari Mandal, Smt. Raj Vasdev Ji, Member Incharge Prachar Vibhag and several other Pracharaks from Delhi and outside.
The Samagam was marked by a brief poetic symposium and a documentary titled 'Yug-Purush' on the life of Shahenshah Baba Avtar Singh Ji. A large number of hoardings were put up all around the Pandal depicting the life and contribution of Shahenshah Baba Avtar Singh Ji and his successors as also Jagatmata Budhwanti Ji and Nirankari Rajmata Kulwant Kaur Ji.
The Samagam was attended by thousands of devotees of the Mission from Delhi, Greater Delhi and adjoining states of Haryana,Chandigarh  Punjab and Uttar Pradesh. Several delegates came from Maharashtra, Gujarat and some other states also.