Saranac showcases its eco-friendly, stylish and sustainable fashion at exhibition: The unique clothing line was displayed in a creative manner with dummies and various props which showcased a very pertinent theme of 'eco-friendliness and sustainability.' The event also saw the launch of Saranac's website.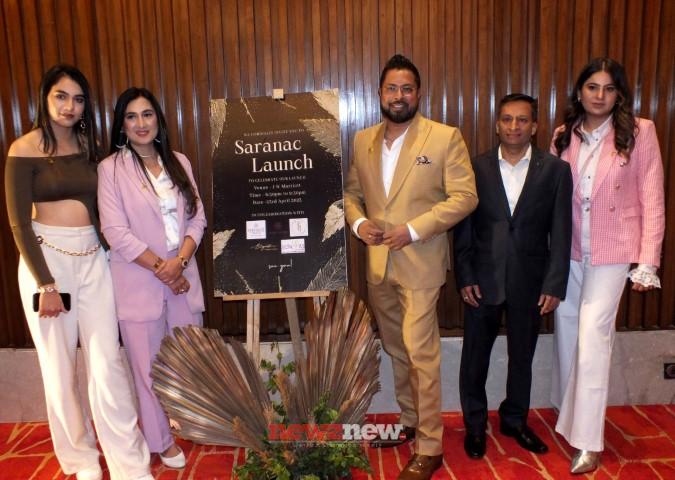 "The USP of our label is that we create Sustainable and Eco-friendly fashion.  Moreover, our designs  are  quite exquisite in their appeal. Saranac also aims at eliminating the middleman and offers creative clothing that is both functional and beautiful," said Sam Biswas, President and CEO, Saranac, while interacting with media persons.
Media was informed that the label has its  own comprehensive self-grown marketplace with  green clothing that changes the lives of people who are involved with the manufacturing cycle from seed to sale.
"Our brand is trying to fill the huge gap in availability of sustainable -environment friendly clothing. Our products also  have a 'direct connect' with the buyers," added Biswas.
Reflecting further, Saranac President and CEO Sam Biswas said: "The current booming young middle class in India aspires to wear world class fashion-wear at affordable prices and at the quality of the top brands in the world. We aspire to meet this market need."
In reply to a question from the media persons, Sam  said the savings are passed on to our customers who pay a fraction of what they normally do for the current – retreated fashion in stores.
Talking about the label's  plan for expansion in tricity, Biswas said: "Currently Saranac does not have any immediate plans of opening outlets in Chandigarh capital region as we are focusing on meeting market needs via the E Commerce platform . However, there are future plans to open brick and mortar stores in India and abroad. We have plans to launch this brand next year in the Americas and Europe."