SBI embraces two new certifications from the IGBC in its efforts to promote sustainability: Keeping in line with its core values, the country's largest bank continues to boost its efforts towards promoting overall sustainability and fulfill its responsibility for the environment.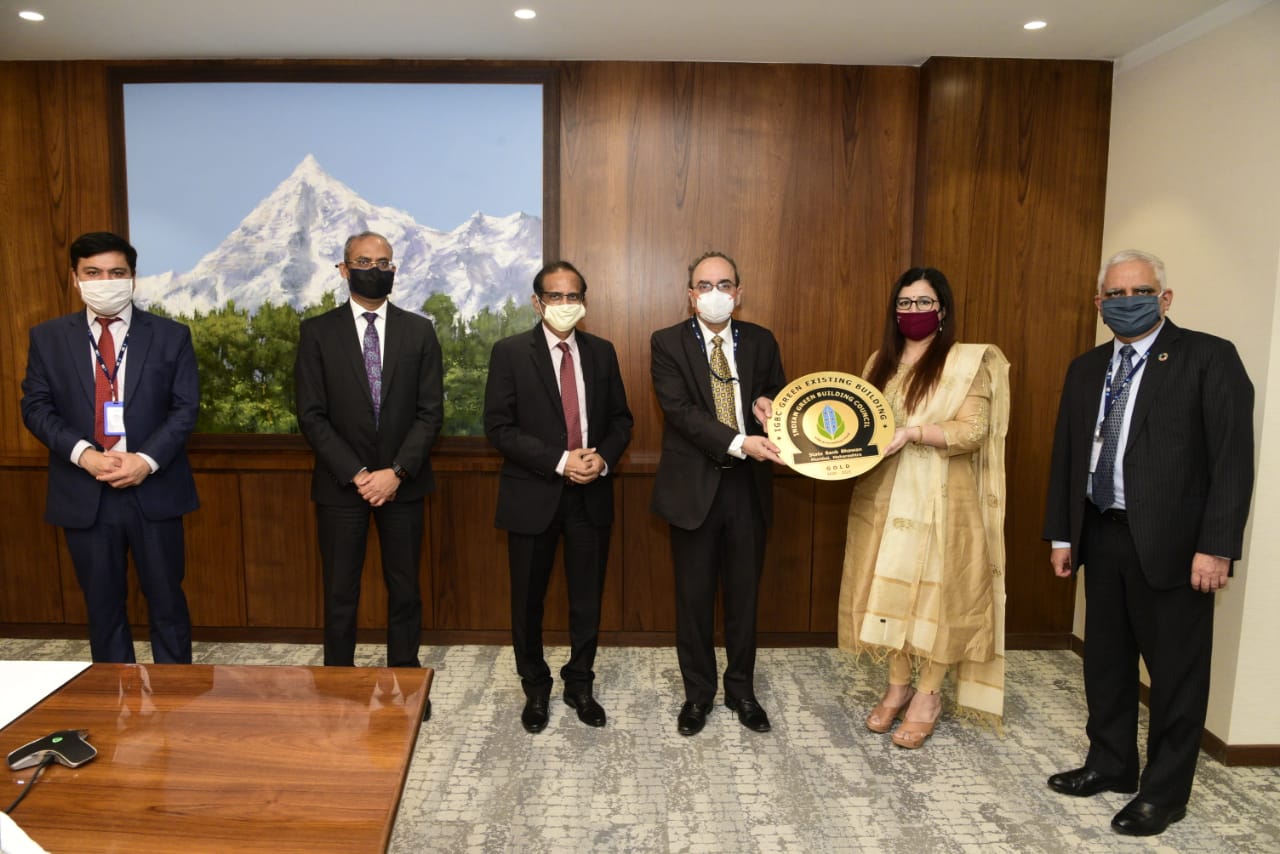 As one of the founding members of the Indian Green Building Council (IGBC), SBI is constantly thriving to incorporate green measures in all its possible avenues. As a result of these efforts, SBI now boasts eight buildings that are green certified by the IGBC.
The two latest additions include; The Dunedin Bungalow which is the official residence of SBI's Chairman and The State Bank Bhavan. The Dunedin Bungalow received a Platinum Certification which is the best rating the IGBC gives, whereas, The State Bank Bhavan was awarded the Gold Certification.
The key features that the IGBC considers for its certification vary from a structure's environment friendliness to its ability to conserve energy for combating global warming. A few attributes that helped SBI's Dunedin Bungalow earn its Platinum green habitat certification include the property's ability to harvest rainwater, manage solid waste, organic farming, solar-paneled rooftop, etc.
Whereas, the State Bank Bhavan achieved its Gold certification because of features such as energy-efficient lifts, ample green spaces in the building, PV rooftop, and LED lighting among others. All of these features are a contributing factor in reducing SBI's carbon footprint and help maintain an eco-friendly environment. 
Understanding the urgency of our situation and the overall impact of global warming on the surroundings, people across the globe are making green-rated structures a practicing norm.
Individuals are becoming more mindful of carbon emissions and their impact. In an effort to fulfill our ESG goals, SBI aims to continue its efforts towards maintaining sustainability, and one such measure to accomplish that goal is to build greener premises. SBI wishes to be the aggregator in establishing and maintaining green spaces and do our bit to safeguard the environment.