With the remarkable success of the inaugural edition of SBI Green Marathon, country's largest commercial Bank announces the launch of its 2nd season. In its second edition, this mega event will be held in 15 cities across the country pledging for a greener future.
The SBI Group is organizing a 5K, 10K, 21K run on the 10th of February 2019 in Chandigarh. The event is going to be a zero-waste event and is expected to witness close to 4300 participants who will run to spread awareness about the importance of cleaner and greener globe.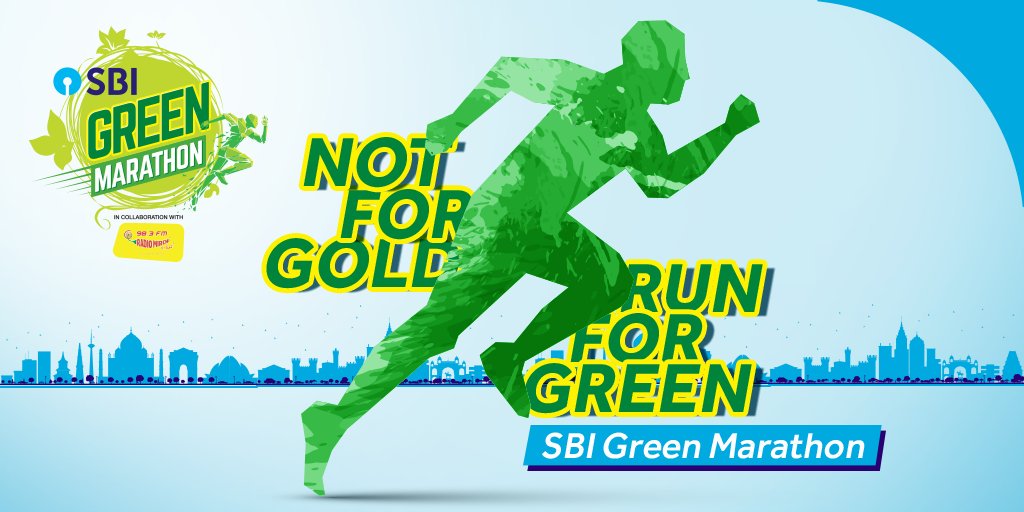 SBI General Insurance is going to be the health partner for SBI Green Marathon whereas SBI Life, SBI Mutual Funds and SBI Cards are also significantly contributing to this cause.
Also Read : Instant Credit Cards for pre-approved customers of Axis Bank
The 15 city marathon event will start from 30th of September, 2018 in New Delhi followed by Lucknow, Hyderabad, Mumbai, Kolkata, Bangalore, Trivandrum, Guwahati, Bhopal, Bhubaneshwar, Chennai, Chandigarh, Ahmedabad, Patna and concluding in Jaipur on March 4, 2019. The run category for this fiscal's SBI Green Marathon would include 5K, 10K and 21K.
The SBI Group is set to host the event on

February 10, 2019

in Chandigarh
Theme for the Marathon – 'Run for a Greener Future'
SBI Group targets around 75,000 participants from across 15 cities
SBI Green Marathon to happen across 15 cities in next 6 months
Organic T-shirts to be given to all participants to promote clean and green city
Runner's BIB will consist of seeds which can be planted after the Marathon
Mr. Prashant Kumar, DMD – CFO & CDO, SBI said, "It gives me immense pleasure to step in to the second edition of SBI Green Marathon. With SBI Green Marathon, the Bank has reaffirmed and endorsed its continued commitment towards greener environment & sustainable development. We hope for maximum participation from across the country which in-turn will help us achieve the goal of a greener future."
The "Run for Green" theme of this marathon event recognizes every participating individual as agents of change for a greener globe. All the participants will be given organic t-shirts to promote healthy and greener city. Even the runners' bib would consist of seeds which can be planted after the Marathon. Also bio degradable and recyclable material is to be used by the bank making this a zero waste event.
Also Read : Reliance Jio & SBI Collaborate to deepen Digital Partnership
People interested in running SBI Green Marathon can register themselves on bookmyshow.com or youtoocanrun.com