NewZNew (S A S Nagar) : Members of Mohali Senior Citizens' Association took part in an awareness activity on Organ Donation organized at Fortis Hospital, Mohali held today. Dr Anita Sharma, Head of Lab Medicine, Fortis Hospital, Mohali, spoke about various myths surrounding organ donation and the need to pledge organs. The talk further deliberated on the current situation of organ donation in India and how donating one's organs can go a long way to save many lives.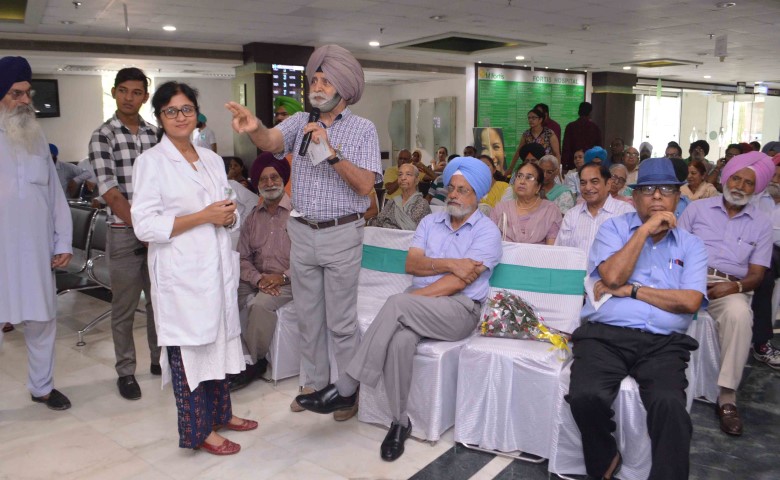 The organ donation rate in the country has increased 10 fold over the last 5 years. The rate increased significantly from 0.05 per million population to 0.5 per million in this time period. People from all walks of life has responded to the urgent call of organ donation saving many lives on the way.
Dr Sharma said, "A person aged 18 or above can pledge her/his organs by signing a donor card. It is important that more people become aware so that many more lives can be saved." Explaining brain death, Dr Sharma further added, "Head injury, stroke, brain tumour or other serious illnesses may result in irreversible damage to the brain with cessation of brain steam function, even as the heart continues to beat for some time. Such a patient is termed as brain dead. Even though the heart is beating, a brain dead person can no longer be revived. The patient is medically and legally dead."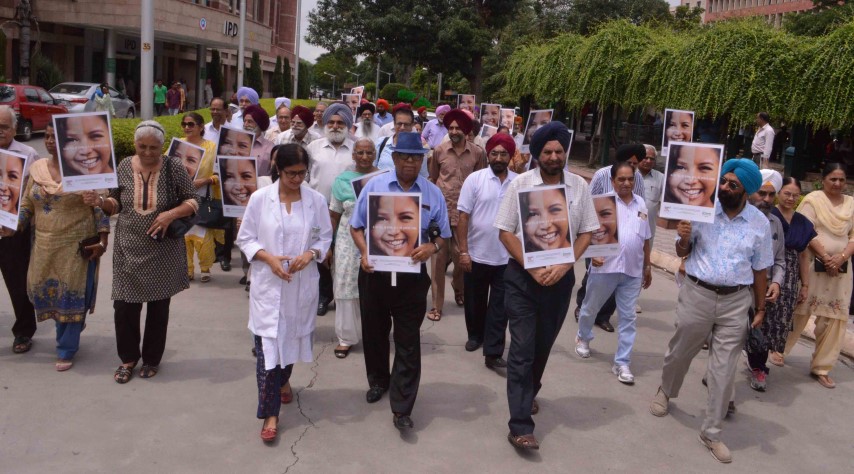 A single donor can save many lives by donating organs like heart, lungs, liver, kidneys, pancreas and small bowel in addition to tissues. Clarifying that organs cannot be donated after normal death, she said, "Once the heart stops beating, blood supply to vital organs is cut off and donation is not possible. However, several tissues like the heart valves, eardrums, bones, menisci, tendons and skin can still be donated up to a few hours after normal death. It is also to be noted that extreme care is exercised to retrieve organs so that the dignity of the donor remains intact. It is a complete myth that after donation the body is disfigured."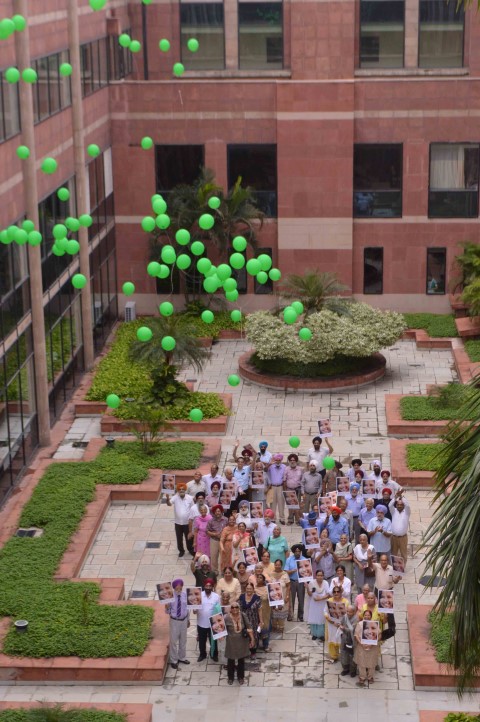 As per the Transplantation of Human Organs Act and Rules, the brain death is legally accepted and gives legal sanction for diagnosis of brain death and deceased organ donation. However, the donor card has no legal standing. Therefore, it is important that you share your decision with your family members so that it is easier for them to carry out your wish.
Dr Avnish Seth, Director, Fortis Organ Retrieval and Transplant, commented "Brain deaths occur in up to 30% patients who die of head injury or stroke, but go unrecognized or unreported. Those of us, who have tried sincerely for organ donation by introducing Standard Operating Procedures, increasing awareness amongst hospital staff and training transplant coordinators have found an acceptance rate amongst families of over 40%, provided the family is happy with the quality of medical care provided to their loved one."
According to Mr Abhijit Singh, Facility Director, Fortis Hospital Mohali, "In India, less than 15,000 kidney transplants are carried out annually against an estimated requirement of over 2, 20,000. Similarly, only 2,000 liver transplants are performed every year in a country where over 1,00,000 perish due to end-stage liver disease, mostly related to preventable causes such as hepatitis B and hepatitis C. The annual requirement of hearts is estimated to be around 50,000 and lungs about 20,000. Recognizing the need, Fortis Mohali is going to regularly take up the cause of organ donation with various forums, so as to encourage pledges and to defy myths associated with the donations."