8 teams from distinguished organisations to participate
NewZNew (Chandigarh) : Connect Broadband market leader in broadband and fixed line segment is delighted to be the official sponsor of the Connect UTCA League – the T 20 cricket tournament cum knockout opening on 13th August 2016.The Connect UTCA League is being organized by the UTCA at Cricket Stadium Sector 16, Chandigarh. Mr. Anurag Thakur (MP) and the president BCCI will be the Chief Guest for the event and will give away the prizes on 11th Sep 2016.
8 teams comprising of players from corporate conglomerates will be participating in this tournament. The teams will be divided into two pools and will play League cum knockout matches following the schedule. All the matches will be played as per BCCI rules and regulations.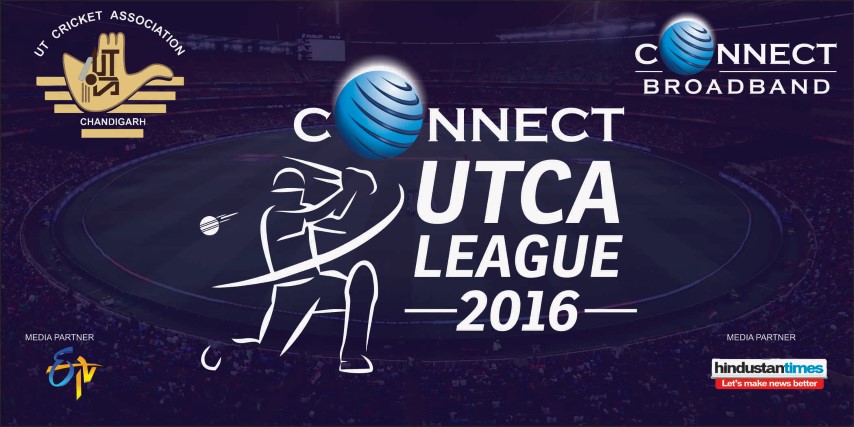 While Connect Broadband is the official sponsor of the Connect UTCA League, other participant teams include Axis Bank, Competent Synergy, Reliance Jio, Chandigarh Police, Canara Bank, Mohali Industrial Association, and the High Court Employee Association. All matches will be played on weekends and public holidays and the finals will be a day & night match on 11th Sep 2016. The winning team will receive Rs 51,000 and the Runner up team will receive Rs 31,000 cash prize.
Talking about the event Mr. Arvind Bali, Director and CEO, Connect Broadband & Videocon Telecommunications Limited, said, "We are pleased to be associated with the event as we firmly believe in achieving and maintaining a fine balance in our day to day lives. This initiative taken by the UTCA is a step towards encouraging an extraordinary routine from an otherwise mundane life."
Mr. Sanjay Tandon, the State President of BJP Chandigarh, said, "It is an exceptional initiative taken by Connect Broadband and the UTCA to encourage well being, fitness and equipoise amongst our youth."
Connect Broadband has always encouraged healthy living and has been a front runner in initiating activities that lead to active and wholesome lifestyle.