RAAH Edification has entered into an agreement with Sesame Schoolhouse, America's largest preschool educator and set up a Preschool at Sector 114, Mohali. Sesame Street Preschool offers quality early childhood education throughout India with its unique preschool and afterschool programmes, where lessons are brought to life by the fun and furry characters of Sesame Street and its Indian adaptation, Galli Galli Sim Sim.  The programmes integrate hands-on, project-based learning with creative approaches to foster the critical thinking and problem solving that are fundamental to lifelong learning.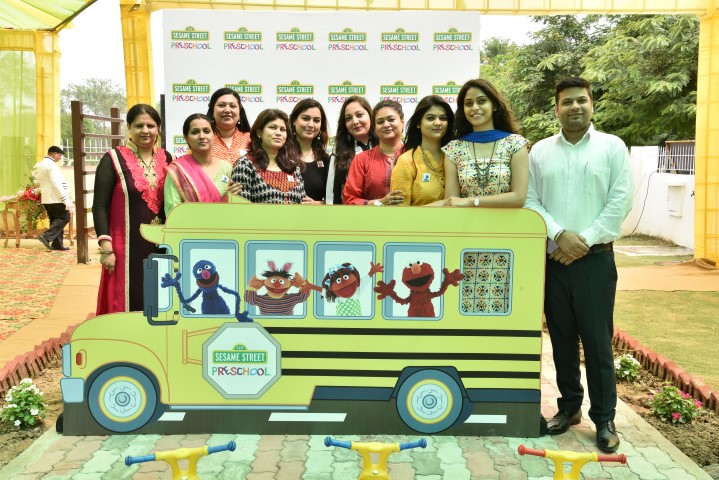 With curricula based on more than four decades of research by Sesame Workshop, one of the largest non-profit informal preschool educators in the world, Sesame Street Preschool promotes across India the Sesame Workshop mission: to help kids grow smarter, stronger and kinder.  To learn more, please visit www.sesameschoolhouse.in. Sesame Street Preschool has been awarded for its unique approach to preschool education : Most Influential Brand in Education Award by Asia One, Best Preschool in Delhi/NCR by Worldwide Achievers and Best Franchise of the Year Award by Franchise India.
RAAH Edification is a concept, a vision, a dream wherein the passion to learn and educate is the guiding principle.To educate, to train, to unfurl young mind to use their knowledge to change the world, to be curious, to think intensively and critically. Education is a tool which has immense power.
Since the turn of the century, it has been noticed that preschools and day-care facilities have started playing a significant role in the upbringing and rearing of children, sharing the responsibility of raising a child with the parents. An increase in the number of nuclear families, working parents has led to a greater degree of dependency upon preschools.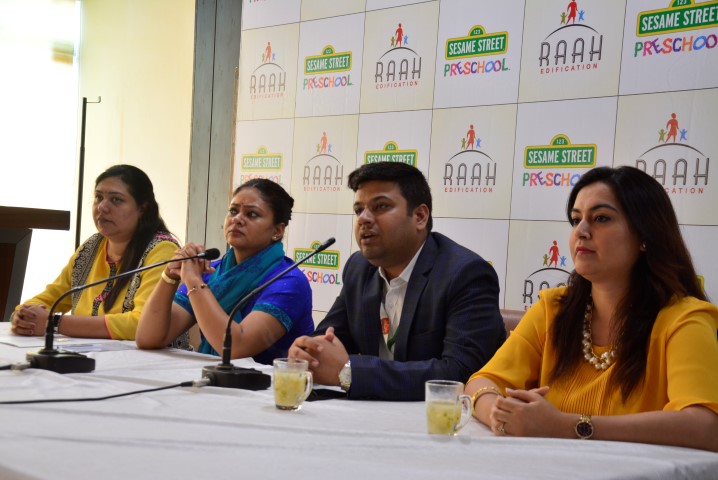 Sesame Street Preschool already has 41 centres in 23 cities offering preschool and afterschool programmes based on years of research in holistic learning.
Ruchi Pant, the director of RAAH feels that while a lot of schools teach facts, what the small, impressionable minds really need to learn are the values. As children grow up, they may forget the facts, they may question the learnings but they will never forget or question the values that have been deeply rooted in them. In order to prepare the children for tomorrow, the preparations need to start today. And that is exactly what RAAH strives for. The dreams are big. The challenges are many. But the will to excel and realise the goals is sufficient to keep us going.
Through its Launchpad initiative, Sesame Street Preschool strives to open new learning centres across India for kids to learn and explore innovative ways of learning. It's important to expose children to new technology and information in order to hone their skills and gauge their potential too at an early age. Thus, children at Sesame Street Preschool are viewed as scientists, orators, doctors, entrepreneurs, artists, engineers and more.
TV shows like Galli Galli Sim Sim and Chamki ki Duniya, along with digital presence through www.galligallisimsim.com , www.sesamestreetindia.org , www.sesameschoolhouse.in and the Sesame Play App, Sesame Street Preschool aims to provide kids with a holistic educational experience anytime, anywhere.