NewZNew (Chandigarh) : Punjab Chief Minister Mr. Parkash Singh Badal today felicitated the newly appointed Chairman of the Punjab State Board of Technical Education and Industrial Training Mr. Sewa Singh Sekhwan on occasion of the assumption of charge, here at its office.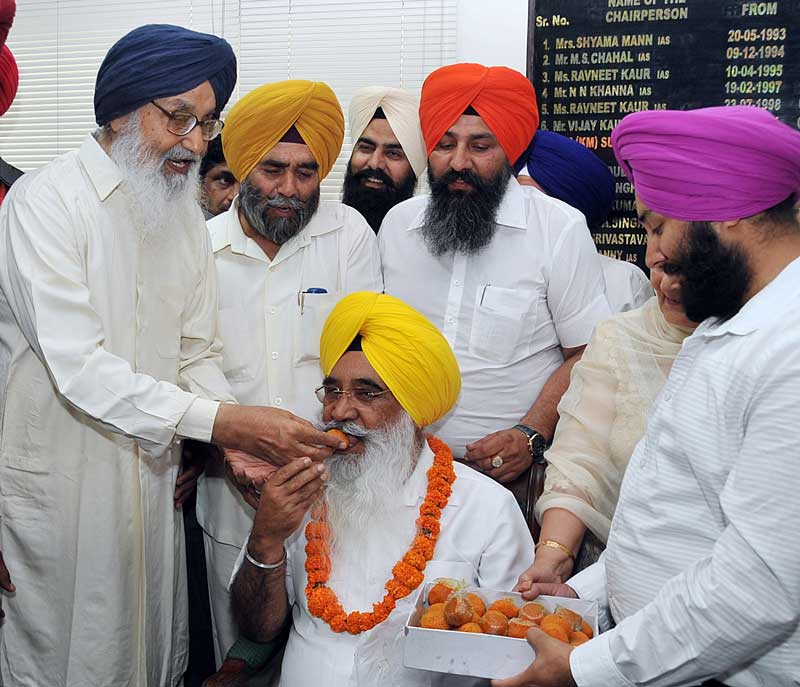 Addressing the supporters, friends and relatives of Mr. Sekhwan, who were converged here on this memorable event, the Chief Minister said that Mr. Sekhwan has been duly rewarded for his unflinching trust, loyalty and honesty besides rendering relentless services to strengthen the party at the grassroots level in varied capacities ranging from a humble worker, a committed leader and above all a trusted lieutenant of the party. Congratulating Mr. Sekhwan, the Chief Minister hoped that his vast experience as Education Minister would be beneficial in improving the functioning  working of Punjab State Board of Technical Education and Industrial Training on one hand and upgrading the standard of Technical Education in the state on the other.
Speaking to media persons on this occasion, Mr. Badal said it has always been the serious endeavour of the State Government to equip its youth studying in various technical institutions with the latest skills and technical know-how so that they can cater to the demands of new age industry.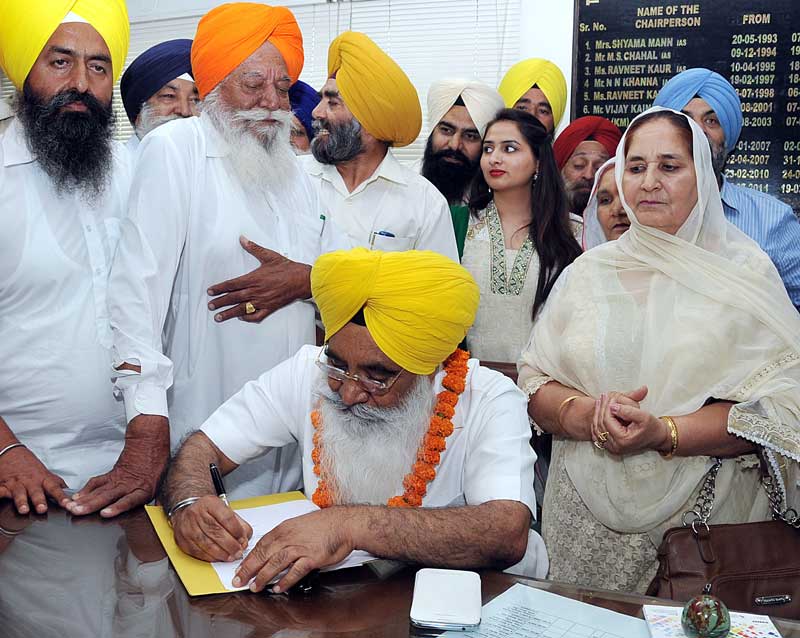 Thanking Mr. Badal and the Deputy Chief Minister Mr. Sukhbir Singh Badal for reposing trust in him, Mr. Sekhwan said that his priority would be to ensure that the youth of the state are made technically skilled. He also said that it is an honour for the Majha belt especially the Qadian region.
On this occasion, Former Minister, Punjab, Nusrat Ali Khan, President Municipal Council, Qadian, Jarnail Singh Mahal, Vice-President Municipal Corporation, Municipal Council Qadian, Sukhpreet Singh Saini, Councillors Sahebjit Singh, Ashok Kumar, Vijay Kumar,Rajesh Kumar, Abdul Wasey, Sucha Singh, Chairman, Labourfed, Punjab, Gurpartap Singh, Naseem Khan from Ahmediya Jamaat , Dr. Rakesh William, Registrar Christian marriages were also present.