NewZNew (Tarn Taran) : Lt Gen KJ Singh, GOC-in-C, Western Command dedicated today the "Shaheed Smarak" located at Abdul Hamid Samadhi Complex at village Cheema, Distt Tarn Taran, to the martyrs of 1965 & 1971 war.
On this occasion, a Guard of Honour with full military honours was given to all the martyrs. The Army Commander laid wreath at the newly constructed Shaheed Smarak and paid rich tributes to all the martyrs who sacrificed their life to uphold the dignity, honour and pride of the Nation.
Lt Gen JS Cheema, VSM, GOC Vajra Corps, Maj Gen Vijay Pingale, GOC Golden Arrow Division and various other senior military and civil dignitaries and war veterans graced the occasion.
Khem Karan Sector in Tarn Taran Distt has been a witness to innumerable stories of bravery & courage during both 1965 & 1971 Indo-Pak wars. A number of war memorials have been constructed by various units in the memory of respective martyrs, but due to remote location of the memorials proper care & maintenance of the same was becoming difficult. To pay due homage and tribute to the martyrs and ensure regular maintenance of the memorials, it was decided to relocate these memorials at Abdul Hamid Samadhi complex.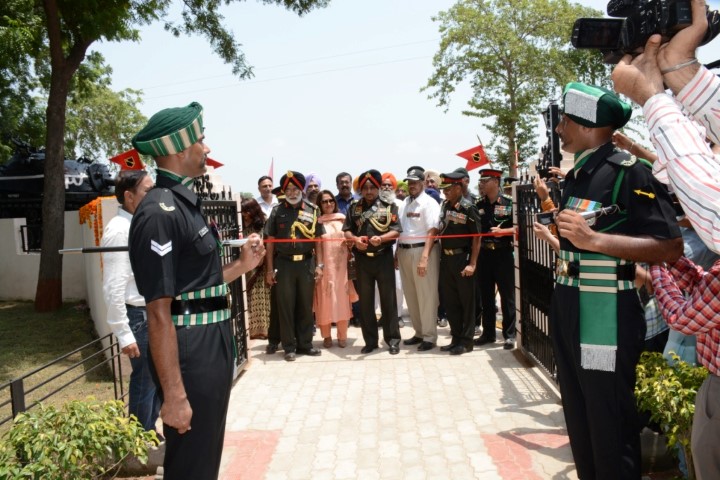 This memorial has been conceptualized by Golden Arrow Division and the work for the same executed under the guidance and supervision of Gurki Brigade.