NewZNew (Chandigarh) : Looking for the Clouds for the first rain of the season is always a sight . And who does'nt want to get drenched in the first rain,  reliving our childhood. But as a grown person some apprehensions definitely crop in our minds like itching, rashes and allergies on  our skin , face and body. With rain in the tropical heat conditions of 35 degree C and above like in Delhi , high humidity also brings with it continuous sweating and sebum oozing out of our Face that even the mild sunlight can play havoc with Sun Tan, burning sensation and even dehydration of the skin . Even Gastric Acidity and Indigestion ( Very much a part of Rainy season health hazard ) makes our skin more vulnerable and susceptible for Skin disorders
Everyday our body reacts to heat and other climatic changes . I'm sure you have noticed it in yourself and others. Our bodies don't always cope well with high mercury especially if we are not conscious of our need to hydrate continuously during the day. A combination of humidity and heat can stop the ever so important evaporation from our bodies which is the body's mechanism for keeping it cool. Without the ability to evaporate through skin , internal body temperature rises and brings about traumatic changes in our body such as-
Skin Irritatation with small red spots on the face, neck and the chest Exhaustion.
Synocope that is dizziness and loss of consciousness because of decrease of blood flow to the      brain while a person is standing.
According to Ayurveda, Summer is the season of " Pitta Dosha " which is related to the Fire Element responsible for governing the Metabolism and changes in the Body including Digestion. Many health problems related to Pitta Dosha  are Heart Burn, excessive Body Heat and Sweating, Skin Problems like Skin rashes, Prickly Heat and Acne, Stomach Over acidity and peptic ulcers, rough hair , irritability and anger.
High humidity at 30 plus C temperature is also associated with huge Mood swings and you need to relax your nervous system as well as stress related disorders . This can otherwise play havoc with your face, Hair and Body .
Over acidity and indigestion cause dip in your facial pH level prompting more Allergies, Tanning and Loss in Skin Glow. Rehydration of Skin and body through high intake of Fluids, Fruit Juices, Easy to digest Salads and foods with high fibre content can help in bringing back the lost lusture.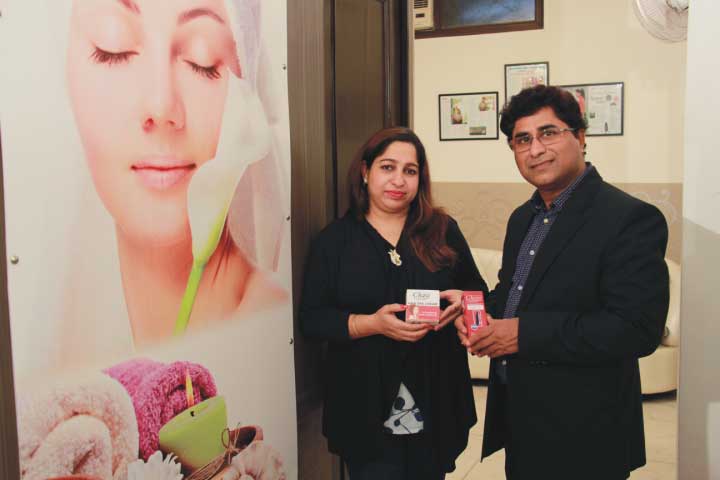 Here are a few combinations that work wonder on your skin in rainy season:
Skin and Body De tan thru Aromatherapy
Prepare a Body and facial Scrub with ½ Teaspoon of Dead Sea salt, ½ TSP Brown Sugar, Ubtan ½ tsp and make paste with 1Tsp Skin Butter ( Shea and Cocoa Butter ) , add 10 drops Lemon Juice and 2-4 drops of Neroli Oil . The paste should be well massaged and scrubbed on Face and body with gentle movements for 5-10 minutes  and  then leave for 5 minutes. Wash off well and apply SPF 10-20 Sunscreen . Repeat the process every week and see miracle happening after three sittings.
Anti Pimple Facial
For oily and clogged skin
1.Cleanse the face with Mint facial gel
2.Provide High Frequency Ozone treatment for 8-10 minutes
3.Provide Facial Steam with Anti Ace oil (2-4 drops ).
4.Provide cold compression
5.Apply Tea Tree facial gel for 10-15 minutes and wipe off.
6.Apply Neem and Mint Face Pack and wash off when completely dry.
7.Apply skin Toner
Important :  Don't touch the pimple skin with fingers since it may lead to more infection.
Strictly NO FOR OILY FOOD, FRIED FOOD, JUNK FOOD, ESPECIALLY   COLD DRINKS, FRIDGED WATER AND  SWEETS.
You should  take diet of Salads and whole fruits.
Drink as much water as possible.
Home products
1.Mint facial gel or Neem and Tulsi Face wash —  twice a day application
Skin Toner
Neem and Mint Face Pack – Apply every alternate days. Till completely dry.
Tea Tree oil for Facial Steam
Hair fall and Hair Lusture— Hair Danduff, Dry, Itchy Scalp
Aromatherapy of Hair and scalp problems in summer and rainy season includes Rosemary oil 1 drop, Basil oil 1 drop , Tea Tree oil 1 drop and Patchouli oil 1 drop  mixed with 1 Tsp Almond or Extra virgin Olive oil and applied on Scalp on alternate nights with gentle finger massage for 10-15 minutes . Wash off next morning with Lavender Shampoo . Apply pH 5.5 Hair Conditioner or Hair Spa Cream.
For Premature hair Loss, Dandruff and chemically treated and damaged  hair with split ends
Shampoo the hair and rinse off well
Provide High Frequency Ozone treatment for 10-12  minutes .
Apply Hair Spa Oil and provide gentle finger tip massage on Acupressure points.
Provide Steam on the scalp for 5 minutes
 Apply Hair Vitalising Pack on hair roots only (  Mix 2 teaspoon each of triphala powder and Henna Powder and soak in warm water and keep for 20 minutes)  .
Rinse off after 30-45 minutes and wash off with Hair Spa Shampoo.
Apply Hair Spa Cream on Hair  and wrap with hot towel . Alternatively,  sit under hood steamer for 5 minutes.
Rinse off the spa cream and style the hair.
Diet full of proteins , especially sprouts and salads.
Home Care
Anti Danduff Hair Oil for Night application
Shampoo ( Lavender for Oily hair and Jojoba for Dry Hair ). Wash the hair in the morning.
Hair Conditioner or Hair Spa Cream to be applied after shampoo. Rinse off again after 5-10 minutes.
Foot Care  Fungal infection of the foot sole is always a matter of concern in the Rainy season  ( Athlete's Foot ) and it requires specialized Pedicure .
One Teaspoon Dead Sea salt and two drops of Basil Oil in the Pedicure Tub and soaking the Feet for 10-15 minutes  always help to overcome the fungal disorders. Make sure to put on your socks after complete drying of fingers and foot sole and applying talcum powder .