Besides going national, Shane Punjab Group announced launch of premium quality tea for upscale customers and hiring a promising Bollywood actress as its brand ambassador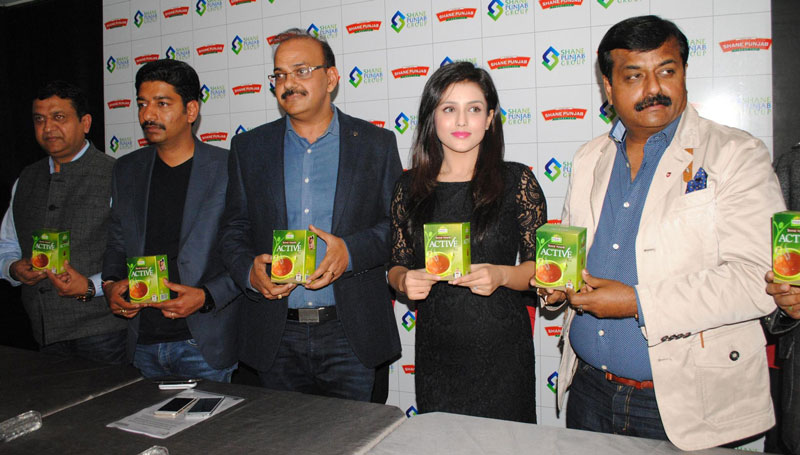 NewZNew (Chandigarh) : January 09, 2016: Shane Punjab Group, one of the leading tea companies, has announced its business diversification and expansion. Besides setting its footprint in all major North Indian states including Punjab, Haryana, Rajasthan, Uttarakhand and Delhi, it is considering enhancing its product portfolio to include spices. Recently, Shane Punjab Group has entered into real estate and hotel industry vertical as well.
Mishti Chakraborty, one of the most promising Bollywood actresses who has starred in Subhash Ghai's film – Kaanchi: The Unbreakable, Tamil & Telugu films, and starring in Indra Kumar's forthcoming movie Great Grand Masti, has been hired as Shane Punjab Group's brand ambassador along with Khalid Siddique, a renowned model in the advertising industry.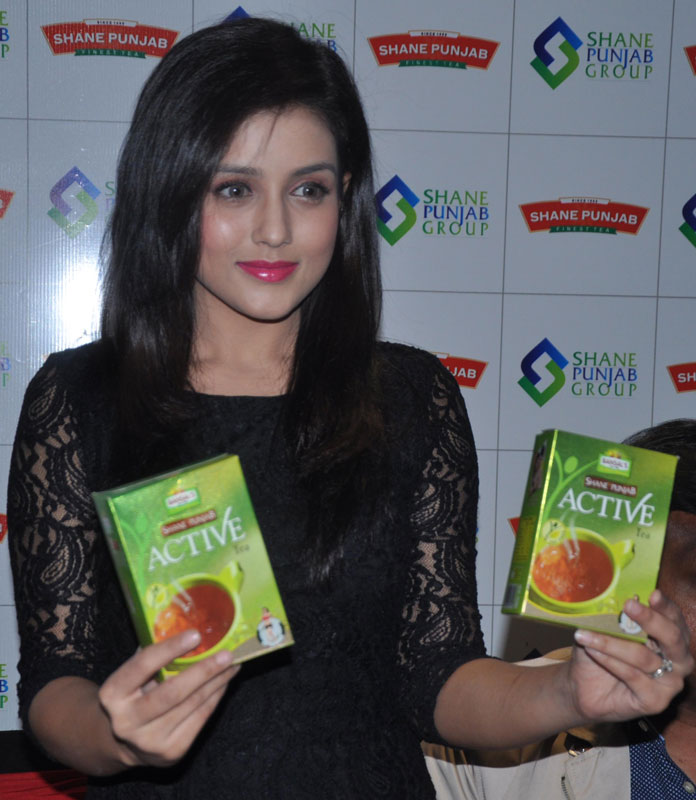 Mishti Chakraborty launched Shane Punjab Group's finest tea brands – Shane Punjab Superior Tea and Shane Punjab Premium Tea at the press conference in Chandigarh. These shall cater to the growing demand for finest tea amidst upscale customers.
Today, Shane Punjab Group has seven different brands available in different price and weight ranges – Shane Punjab Danedar Tea, Shane Punjab Gold Tea, Shane Punjab Yellow Tea, Shane Punjab Active Tea, Shane Punjab Smile Tea, Shane Punjab Superior Tea and Shane Punjab Premium Tea. The products are available in 1 Kg, 0.5 Kg, 250 grams, 100 grams, 50 grams, Rs 10 and Rs 5 packs.
The Group intends to promote and market its products aggressively. This is precisely why it is airing its promos on prominent channels like Zee and advertising in almost all major newspapers. The Company has also been spending a considerable amount on dealer boards, posters, stickers, carry bags, hoardings and website. Besides Zee, it may soon advertise on other prominent channels as well.
In 1988, Mr. Ravi Bansal established a partnership firm by the name of Bansal Tea Company. Over the years, owing to his acumen and dedication, the business grew manifold. In order to meet and exceed the customer expectations, improvise the product quality and expand the enterprise further, his elder brother Mr. Rajesh Bansal joined the business in 1996. Mr. Rajesh Bansal, leveraging on his rich experience in the banking sector, ethical business practices and skills not just welcomed the business challenges but overcame them successfully. Post this, Mr. Sunny Bansal joined the Company as Director – Operations and helped the business grow even further.
In the year 2000, when most of the industries were undergoing modernization through automation, Bansal brothers took the lead as well and started an automatic tea packing unit by the name Shane Punjab. Soon, Shane Punjab became one of the most widely accepted tea brands amidst customers. In 2001, Mr. Pritam Mittal joined the business as General Manager and has had a significant contribution in catapulting the business to new heights. In 2008, the company changed its name to Shane Punjab Tea India Pvt. Ltd.