NewZNew (Chandigarh) : Sh. Arun Sood, Mayor of Chandigarh today formally started a special sanitation drive under Swachh Bharat Mission from Sector 27-C Market. He was accompanied by Sh. Satinder Singh, area councilor, Sh. Rajiv Gupta, Joint Commissioner, Dr. P.S. Bhatti, Medical Officer of Health, representatives of Resident Welfare Association, prominent personalities and local residents of the area. Earlier signature campaign was also started by Mayor.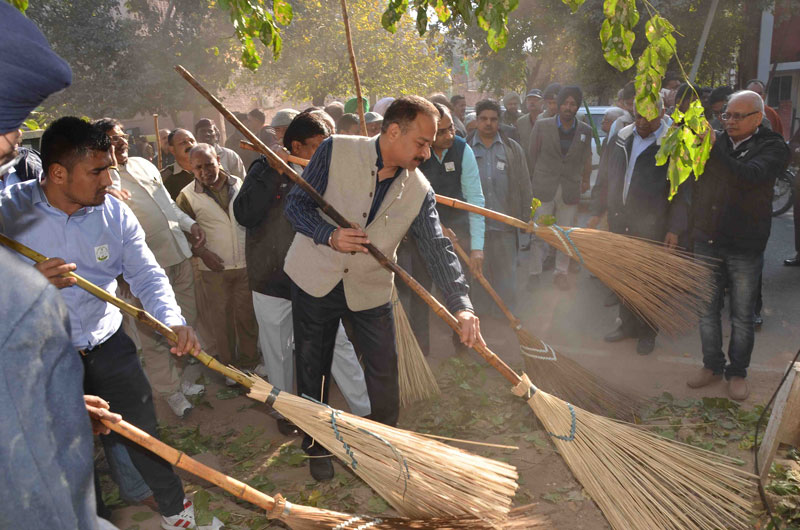 The Mayor said that Swachh Bharat Mission is one of his priority jobs during this year and area councilors of each ward will be associated in these campaigns. He said that the activities will be taken during the Cleanliness Drive including Cleaning of villages, colonies and sectors under M.C. limit to remove garbage; Road sweeping machines will be used for cleaning of V 4 and V 3 roads; Special emphasis will be given to keep SSKs and garbage bins clear and lime will be sprayed around SSKs and garbage bins; The polythene, scattered papers and other waste material will be picked with the help of specially made pokers.
He further said that special awareness campaigns will be initiated in the schools falling in the area of campaign and will also be covered to aware the teachers/children regarding health education. He said pesticides will be spread in and around the meat shops, slaughter house and other eating joints as a preventive measure to avoid the spread of contagious diseases. IEC activities like distribution of pamphlets, awareness through public address system will be taken, he added.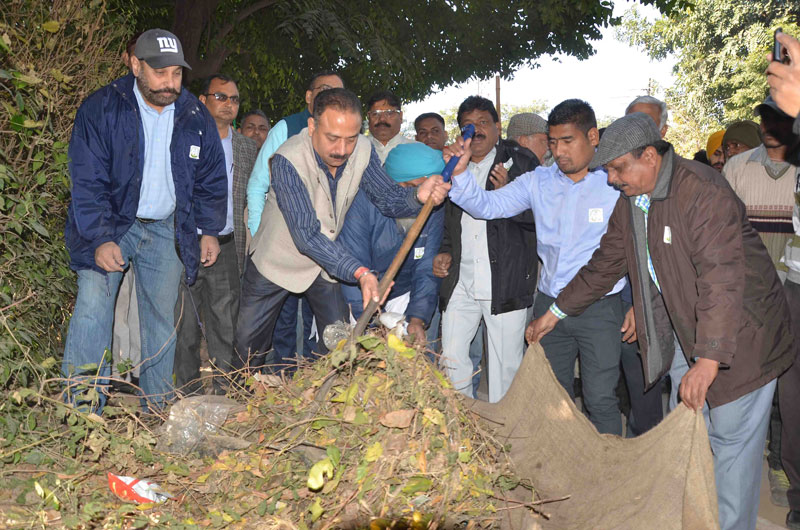 He said that the engineering work during the drives will be including removal of wild grass from road berms; The Local Tree Experts Removal of Shrubs/Garden Waste; Minor repair of Jhulla/Railing; Rectification of Non Functional Street Lights and maintenance of Concrete Pedestal/Junction Boxes of Electric Poles etc.