newznew (New Delhi) : Days after Rahul Gandhi accused Prime Minister Narendra Modi of corruption linked to the "Sahara diaries," the documents have been rubbished by his own party leader, Sheila Dikshit. The former Delhi Chief Minister's name figures in the list that the Congress put out in a tweet as proof of its allegations against PM Modi.
Ms Dikshit's vehement denial shows Mr Gandhi's attack on PM Modi was a "self-goal" by the Congress Vice President, the ruling BJP says.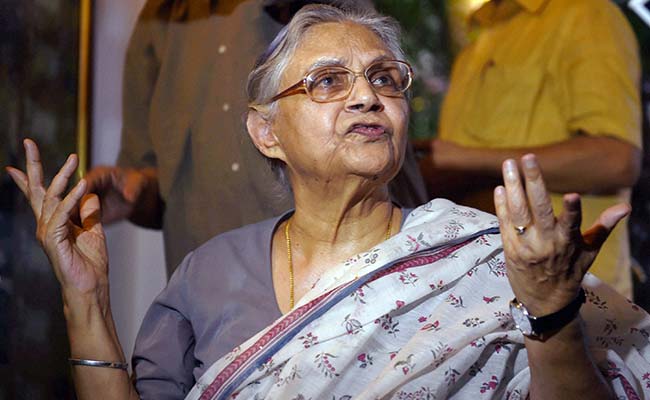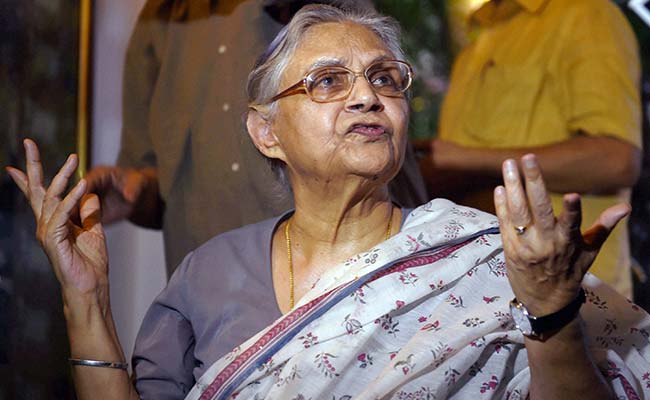 "It is all hearsay. There is no iota of truth in the allegations. I totally reject these allegations," said Ms Dikshit, who is the Congress party's chief ministerial candidate for the Uttar Pradesh elections to be held soon.
The 78-year-old said the Supreme Court had already made observations on them. The BJP had also pointed out that the Supreme Court found no merit in the allegations.
Responding to the Congress tweeting the so-called Sahara diaries' list that also includes her, Ms Dikshit said: "It surprised me".
But she added: "The list has so many names. Then why are you focusing on Sheila Dikshit? I don't even remember anything like this. There are names of other chief ministers. Why don't you talk about them? Why only Sheila Dikshit?"
The BJP said the Congress cannot have double standards. "Congress Vice President Rahul Gandhi and their spokespersons are making stupid mistakes time and again," said BJP national Secretary Siddharth Nath Singh, adding caustically that Mr Gandhi "should have gained wisdom by now, he is no more a child."
The Congress denies that Ms Dikshit's comments have landed it in a spot. Senior party leader Jairam Ramesh said: "Whichever Chief Minister is named must be questioned and there must be an impartial inquiry."
Parties like the Janata Dal United, Lalu Yadav's RJD and Sharad Pawar's NCP have demanded that everyone mentioned in the diaries be investigated.
"There are accusations against Sheila Dikshit, Raman Singh and Shivraj (Singh Chouhan) and some other leaders that they have received money from Sahara and that is why we demand that the entire list should be made public," alleged KC Tyagi, a leader of Nitish Kumar's Janata Dal United.
Last week, Mr Gandhi alleged that documents seized by tax officials during raids proved that PM Modi, as Gujarat Chief Minister, had taken money from the Sahara and Birla groups, a charge rejected by the BJP as "baseless, false and shameful."