NewZNew (Chandigarh) : Shemaroo Entertainment Ltd., the popular Punjabi Music Label, is here with 'Hazarey Wala Munda', a compilation of eight melodious tracks by Satinder Sartaaj, the much loved sufi and folk artist of Punjab. The new bracing musical album was released on 18th March 2016. Hazarey da munda is Ranjha, the fabled lover born on punjabi Soil of Takht Hazara. Ranjha, is the the standard bearer of the famous love saga Heer Ranjha penned down by legendary Waris Shah. This work is inspired by the affinity that Sartaaj feels for Waris Shah, the immortal Punjabi Poet and the impressions of Waris Shah and Ranjha he carries in his personality.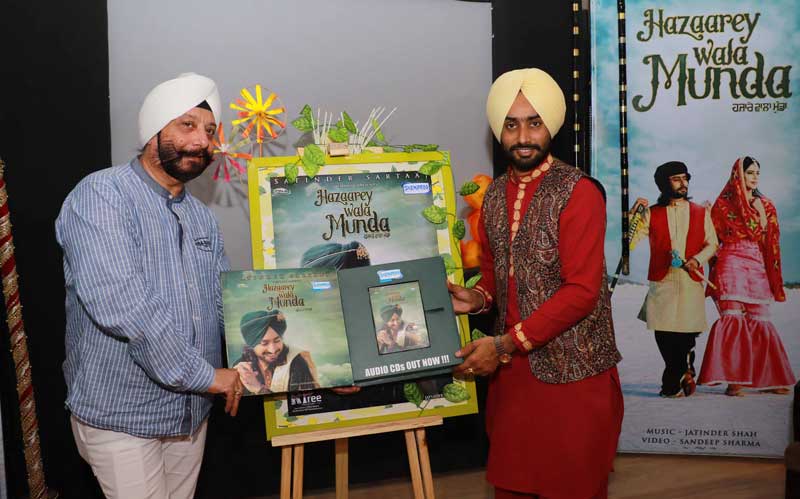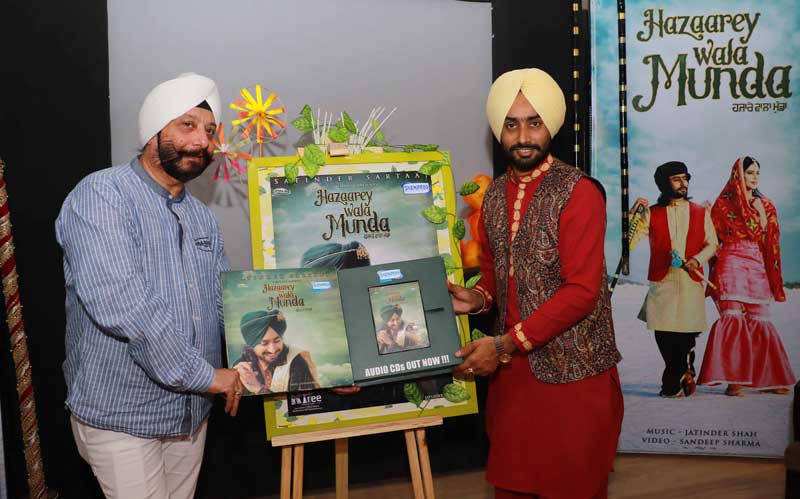 Satinder Sartaaj, the singer who has also weaved the tuneful lyrics for this album, while talking to the media persons during the launch event said, "Songs like Chokkra, hazarey wala munda, sajjan raazi, whatsapp and mushtaq are sure to take you on a musical sojourn and pull the strings of your heart to make it sing." He expressed delight at coming together with Shemaroo and said, "Shemaroo is one of the giants of Punjabi Music Industry. I had an amazing experience working with them."
Voicing a similar enthusiasm, Babli Singh, the Head of Punjabi Entertainment Division, Shemaroo Entertainment said, "This album has so much for the viewers, it feels good, the variety of songs we have been able to incorporate into this single album." Since its entry into the Punjabi Music Industry a mere six months ago, Shemaroo has launched a record 100 music videos. The company also has a strong presence digitally and all the videos launched have millions of views and followers. Promising to take the Punjabi Film Industry to an International platform, Babli Singh also shared, "We will be releasing one video of this album every month for our audience. Shemaroo also plans to organize Mega Events Pan Asia apart from the Television and Digital Promotion."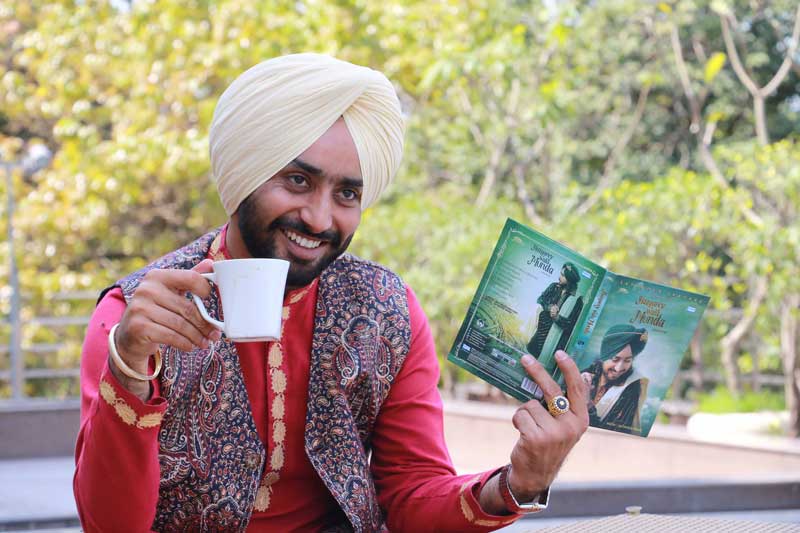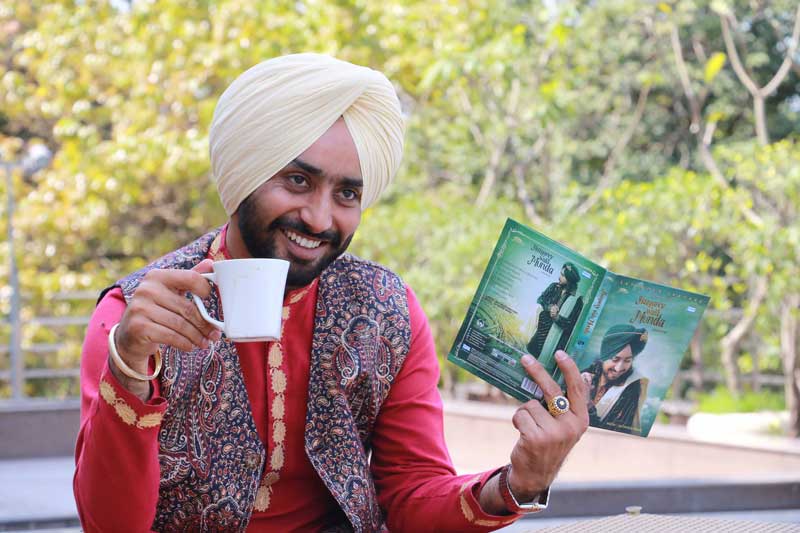 The audience will be enthralled by the concordant symphony by Satinder Sartaaj. The music of Jatinder Shah is exhilarating and brings alive the depth of the lyrics. Jatinder Shah is the renowned music composer of superhit Punjabi albums such as Jatt and Juliet, Angrez, Lucky di Unlucky story and has a number of blockbuster Punjabi numbers in his kitty.
The album has some refreshing tunes and the variety of genres is a huge plus. Listen to these songs online or buy yourself a CD of this album and wander into the world of musical euphoria.
Gallery of Hazaarey Wala Munda Satinder Sartaaj Press Conference:
Hazaarey Wala Munda Launching Event by Satinder Sartaaj
Hazaarey Wala Munda launching