Shiv Nadar University Announces Admission Open for its MBA Program for 2019  :Shiv Nadar University(India's leading research-driven, multidisciplinary university), today announced the opening of the admission process for its MBA program for the 2019 batch.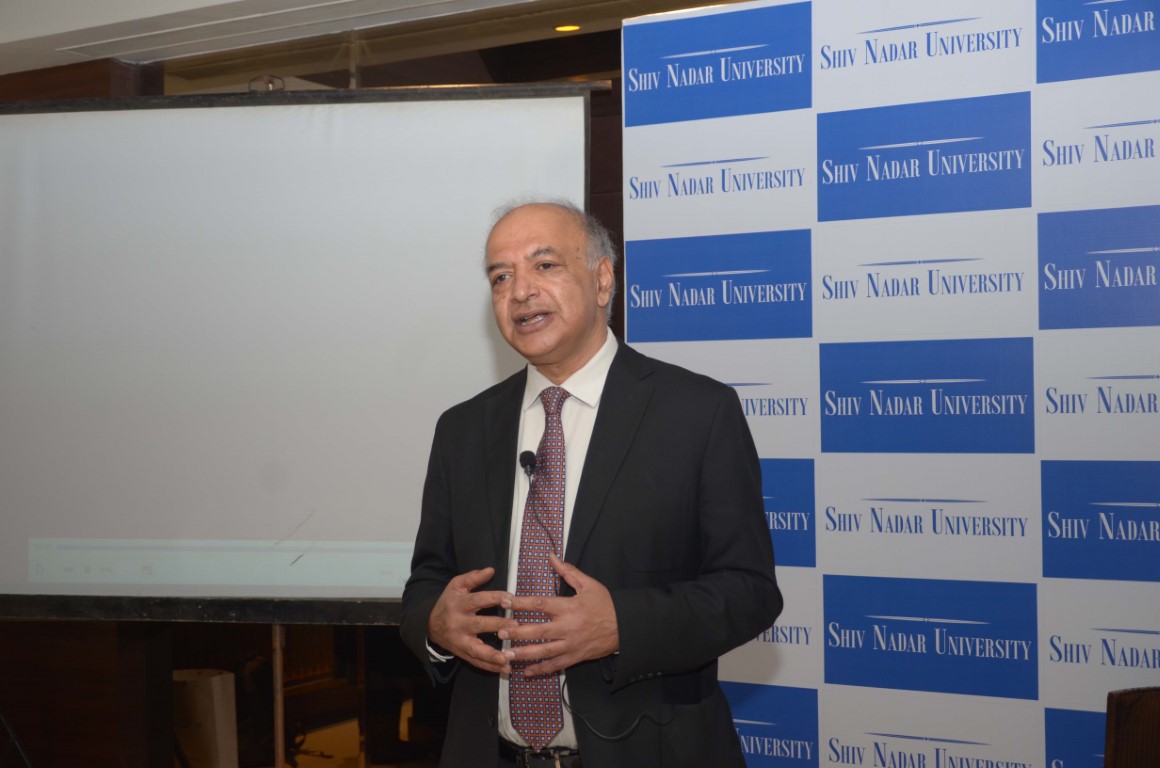 The program is being offered under the aegis of the School of Management and Entrepreneurship (SoME) for the academic session commencing July 2019. The School also offers a Bachelors and a doctoral program in management studies. Applicants will have to fill in the online common application form available at www.snu.edu.in, by 15th March, 2019.
Dr. Shubhro Sen, Director, School of Management and Entrepreneurship, Shiv Nadar University addressed a press meet in the city today.
This year the University hasalso introduced two new initiatives for the class of 2019-21 MBA cohort i.e. Global Immersion Program and Merit-based scholarships.
Global Immersion Program will allow students to spend three weeks at the University of Warwick (ranked as top 20 MBA program globally by Economistin 2018) in London and gain international exposure. This is designed to provide an exclusive opportunity for learning from international faculty and guest speakers along with cultural exposure, helping students to be better equipped to emerge as global leaders of tomorrow. The University will sponsor the Tuition Fee and Boarding charges as part of the program, amounting to Rs 2.5 Lakh.
Merit-Based Scholarship will support meritorious students giving them an opportunity to access quality education at a highly subsidized fee. These scholarships can cover upto 80% of the tution fee.
Dr. Shubhro Sen, Director, School of Management and Entrepreneurship said, "It is our constant endeavor to create opportunities and avenues to strengthenour management programs and provide our students with a cutting-edge curriculum and global exposure. All our programs are comprehensively designedby top-ranked teaching faculty to optimize the learning experience and make students industry ready."
The acclaimed advisory board guiding the School of Management & Entrepreneurship include distinguished faculty from Shiv Nadar University, Harvard Business School, The Haas School of Business, U.C. Berkeley and IIM Calcutta. The list includes:
Dr.SrikantDatar – An American economist, focusing in the cost management and management control areas, currently the Arthur Lowes Dickinson Professor of Business Administration at Harvard Business School. He is a member of the boards of directors of ICF International Inc., Stryker Corp. and T-Mobile US, all in the US.
Prof. Shekhar Chaudhuri – Former Director of IIM-C and Founding Director of School of Management and Entrepreneurship, Shiv Nadar University. Prof Chaudhuri has over 40 years of experience in both industry and academia.
Dr.Rishikesha Krishnan – A Visiting Scholar at the Centre for the Advanced Study of India, University of Pennsylvania (Fall 2008), and at the Indian School of Business (ISB), Hyderabad (2011-12). He held the Jamuna Raghavan Chair in Entrepreneurship at IIMB from 2007-10
Prof.Govindrajan S – Has worked with the Xavier Institute of Management, Bhubaneswar from 1989 to 2005 before joining Praxis Business School as Dean. His team's work on innovative methods of revenue collection mechanisms in rural areas has been incorporated in the Electricity Act, 2003 and has been appreciated by leading development banks, including the World Bank.
The students who graduated from the MBA program are working with renowned organisations including ITC, Voltas, Capital Mind, Realtime Data Services, among others.