Neha Dhupia Launches The Trailer of Aafat – An MX Original Series in Chandigarh : Five beautiful girls with five unusual eccentricities and one common problem – being stereotyped!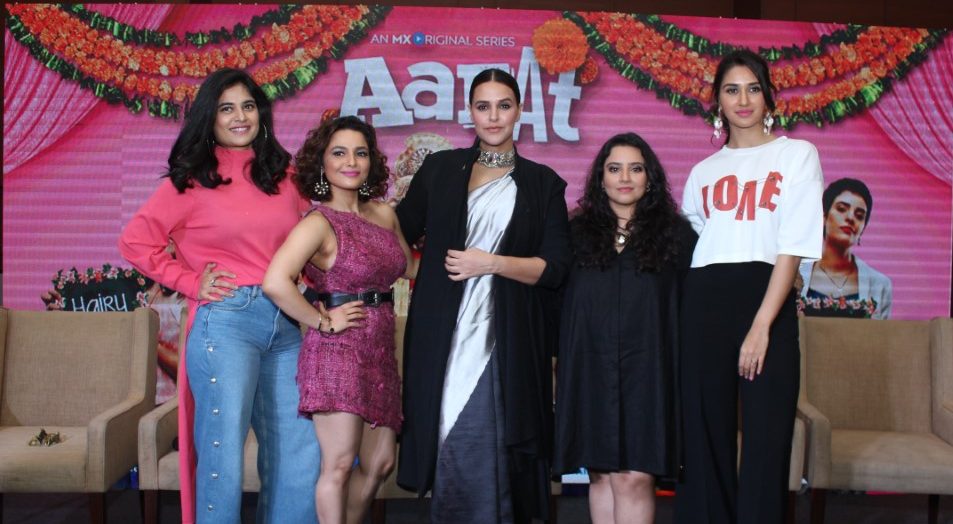 That's what MX Original Series 'Aafat' is all about! MX Player, the world's largest local video player and leading streaming platform brings viewers this unabashed web series that is a hilarious yet thought provoking take on arranged marriages and what society perceives to be "perfect bride" material.
The series stars ChitrashiRawat, Pushtiie Shakti, Nikita Dutta, Anshul Chauhan, NeelamSivia, Sidharth Bhardwaj and SeemaPahwa in key roles and is directed by Shanhant Shah. The show streams for free starting 20th Februaryonly on MX Player.
The trailer for the show was launched in Chandigarh today by a woman who is known to be unapologetic and proud of the choices she has made, the gorgeous Neha Dhupia. Speaking about the same, she said, "I'm extremely thrilled to be a part of the launch of such an exciting series that highlights strong women who believe in themselves and do not limit themselves to any societal norms. I'm definite that the audience will relate to the show since it showcases stories of girls who are just like us. This powerful, unapologetic and brave woman led series is definitely be path-breaking on many levels."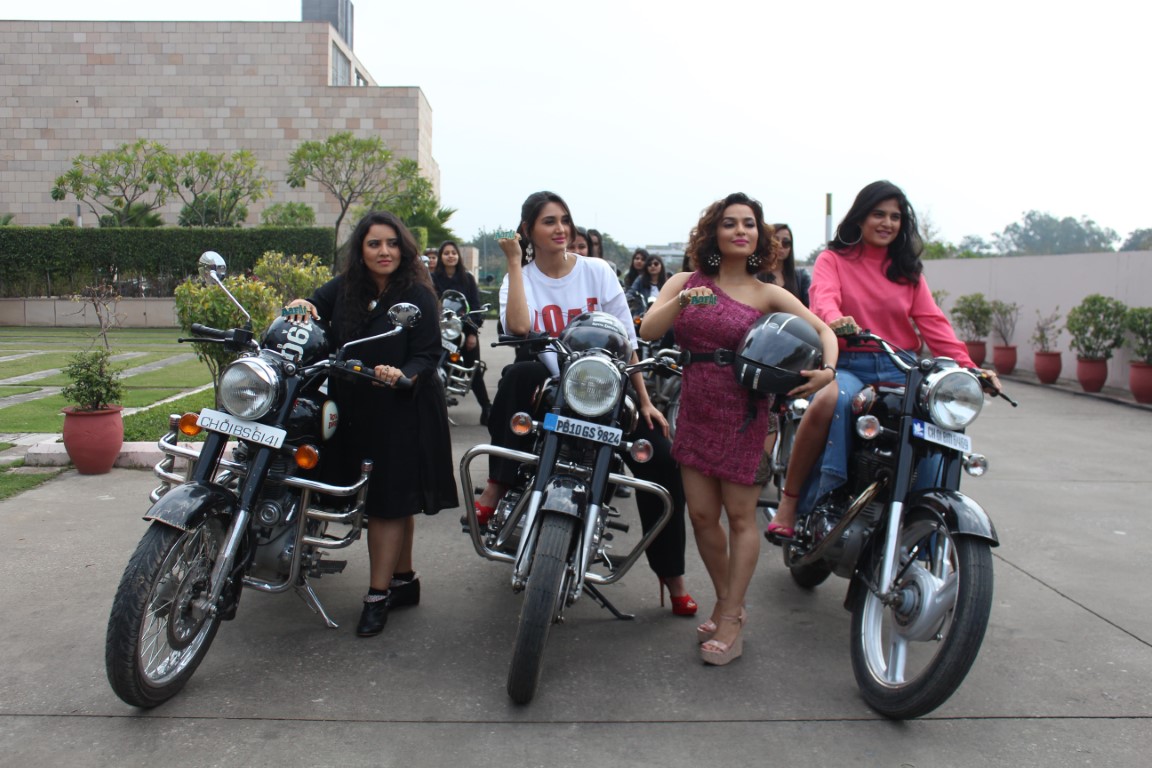 Aafat is the story of five prospective women who would suit for any man on Earth but each of these firebrands has a unique quirk that many believe to be imperfections. Their lives run parallel to each other with a common thread attached – the boy who they are meeting from a marriage agency.
Ayesha (Anshul Chauhan) is a successful voice over artist but she's NEVER waxed her body. Anu (NeelamSivia) is India's modern young woman who works as a coder in an MNC. But, she's bald! Faiza (ChitrashriRawat) has a way with words, she is an aspiring poet but one with really colourful language. Aditi (Shakti) holds an MBA degree and is born with a silverspoon but she is overweight. Titli (Nikita Dutta) is a talented entrepreneur but her scorecard is flawed as she is a divorcee.
Hairy, bald, abusive, overweight and a divorcee – together they are the Aafat that Ricky (Sidharth Bhardwaj) is greeted with!
Aafat will be streaming for free on MX Player starting 20th February, 2019!