Shivanand Choubey Memorial Charitable Trust launches Environment Fortnight: Shivanand Choubey Memorial Charitable Trust has started the environment fortnight to rejuvenate the gurus and the grace of the environment in celebration of Guru-Purnima.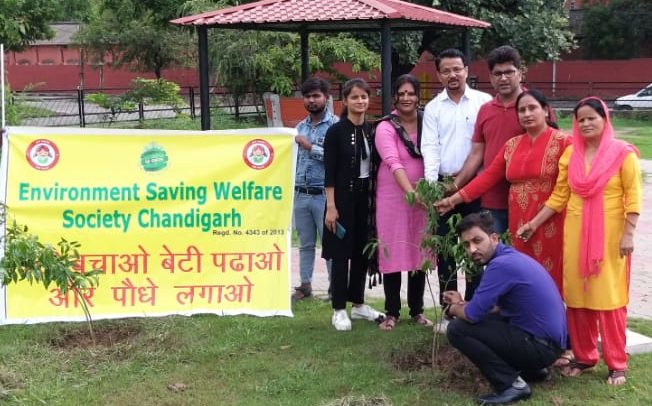 Trust Chairman Sanjay Choubey said that during this fortnight that the entire Sawan is running, planting plant will be planted to strengthen the environment in collaboration with social welfare associations in the corner of the Chandigarh.
Which started today by environmental savvy Rakesh Sharma with the Shivanand Choubey Memorial Charitable Trust, by planting various types of plants in the Sector 47 park.
On this occasion, Secretary of the Trust, Rahul Choubey, appealed to all youth to name their own health and pray for care. Trust chairman Sanjay Choubey, Saroj Choubey, Rahul Kumar Choubey, Ujwal Choubey, Khushi Choubey, Shobha Choubey, Rakesh Sharma, Raj Pandey, Nishant Kumar, Shiv Bahadur and Meera Sharma were present on the occasion.