Sibling's hard work Paid off : With hard work and perseverance, we can achieve any level. This is what has been done by doing something like Paragon Senior Secondary School Sector 71's students Prabhsimran Singh Jassowal and Manveer Kaur Jassowal, who are studying in Mohali.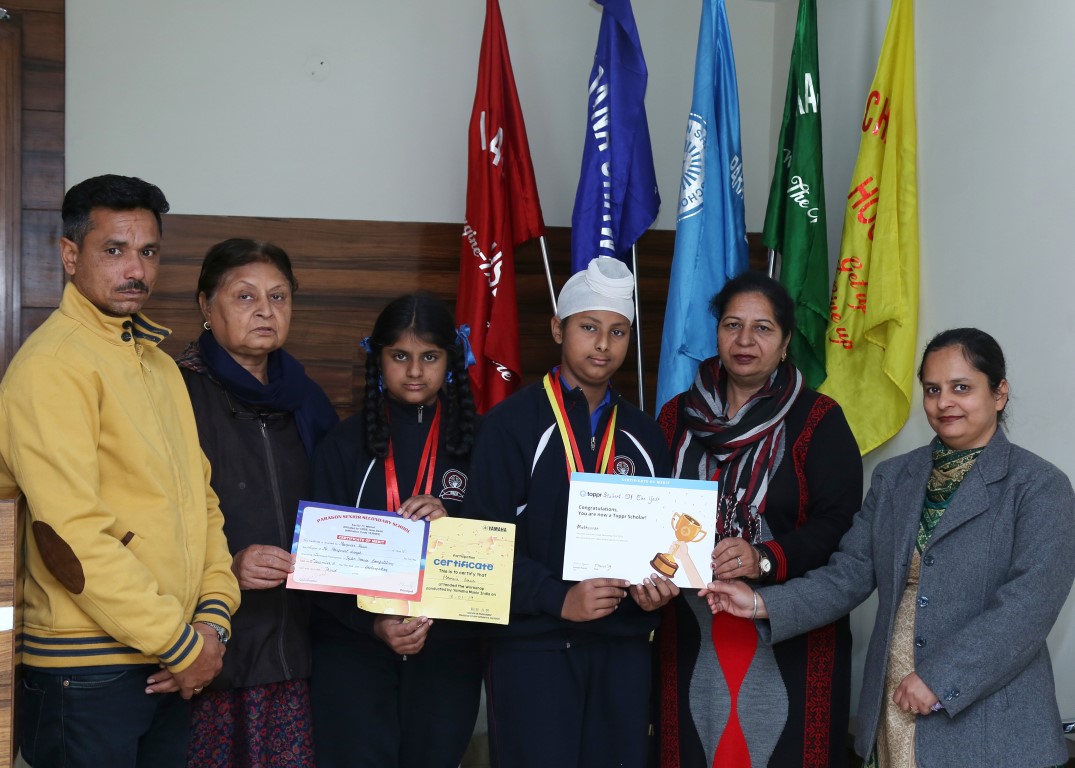 Like every year, this year, the Student of Year has been announced on behalf of Paragone School. This time, Prabhsimran Singh Jassowal, is in the seventh grade, has made his name. Besides this, Simran's younger sister Manveer Kaur Jassowal has also won gold medal in athletics meet in sports along with his studies and he has been given the Best Student Award in the class also. The award of the best student of the year is being given to the children of the big classes. This time, Prabhsimran Singh Jassowal, who won this award, has done two classes together and along with all the subjects, along with more activities, in which Cultural Activities include activities, sports activities, inter-school competition and many types of competition, with their hard work and perseverance winning their name.
There is also a point to mention here that when these two siblings came to India from Australia, they did not even have to write Punjabi well, but despite this they have achieved such a big position, for which Prabhsimran Singh Jassowal and Manveer Kaur Jasowal, said that "while there is hard work for their parents to reach this point, they have the highest contribution. They go to his class teacher and school staff who, at all times, helped us in every way and by doing good education, we made this worthwhile that we have achieved this position at such a young age.
When the school principal Nirmala Sharma, Vice Principal Jasmeet Kaur and School director Kulwant Kaur talked about this, they said that both of the children have started working very well in their every subject from the very beginning and along with studies, Together they have participated in all the activities of the school and have won more prizes and together. The Principal also said that along with his school teachers and his class teachers, his parents also contributed a lot, who made it worthwhile by giving good education to the children that the school In every field are performing well.
School director Iqbal Singh Shergill said that this child is an example for other children and the rest of the children also work hard and diligent like them, along with their studies and performing in other activities, to achieve such a position.