The track scintillates melody and takes the listener to a mystical journey
Country's one of the most-loved singer, Shaheer Prince launched his third track, 'Sai Rangrez' here today. The track scintillates refined melody and meaningful lyrics which are sure to take the listener to a mystical journey and soothe their inner soul from the hustle-bustle of everyday life and strengthen the pious relationship with almighty.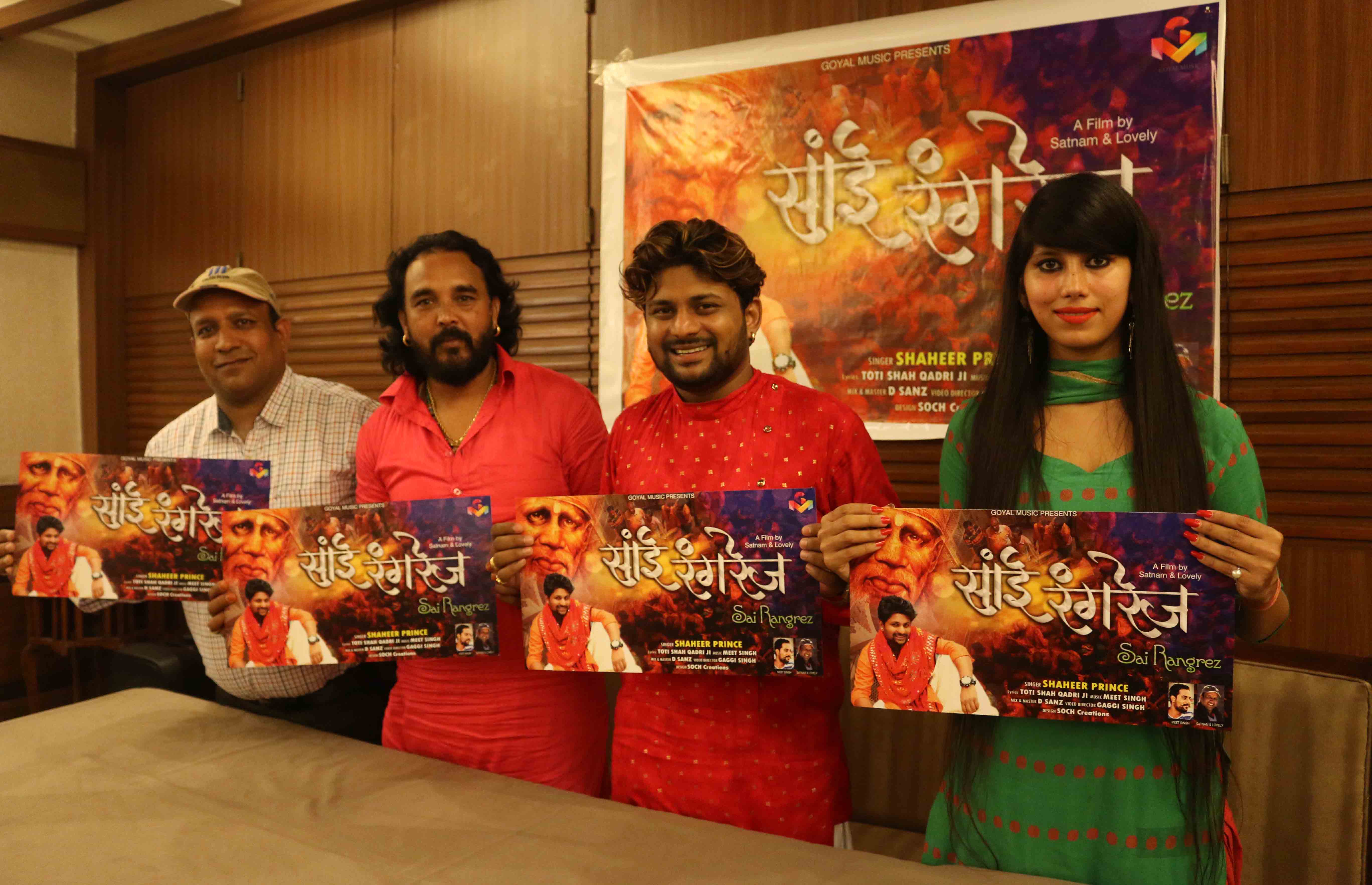 "Sai Rangrez is my third track and it is really close to my heart. Me and my entire team have put a lot of efforts in making it up to the mark and I am affirmative that it well be well-received by the audiences," stated Shaheer.
He further added, "Sai Rangrez basically means the myriad hues which almighty fills in the lives of the devotees. Similarly, the track will impart true knowledge to seek the blessings of God and strengthen the pious relationship of devotee and the guru."
Prior to this track, Shaheer Prince has launched two tracks i.e. Khair Mangti Nu and Sai Di Jugni. Both the tracks were appreciated immensely by the audiences.
Hailing his roots from a family of professional singers and classical music artists, Shaheer started singing ever since childhood under the guardianship of his grandfather, Master Jamna ass and his father, Shri Ramesh Kumar.
"My maternal uncle, Toti Shah Qadriji who was also a professional singer, introduced me to my Guru Ustaad Sadama Ram from whom I took my training for classical singing. Eventually with the passage of time, I started singing in Jagrans, Sufi nights, Sai Sandhya etc," recalled Shaheer, who has performed in various places across the globe including Dubai.
 "My idol Master Salim has always motivated me to put my best foot forward and this track, 'Sai Rangrez' stands testament to the same," he concluded.
The lyrics of track are written by Toti Shah Qadriji, the music is given by Meet Singh and the mix & master is done by D Sanz. A film by Satnam & Lovely, Gaggi Singh is the video director and the track is presented by Goyal Music. The designing has been done by Soch Creations.