This film is a joint presentation of Million Steps & Gurcharan Singh Malhi
Punjab is always known for its warmth of emotions and relationships. Many movies have been made representing this beauty of relations, love, friendships and care. Many stories about the bonds between the parents and their kids have made us laugh as well as cry. But this is the first time when a movie based on the loving relationship of a Nani (maternal grandmother) and her grandson has been produced. This short film has released on digital platforms on 26th July 2018.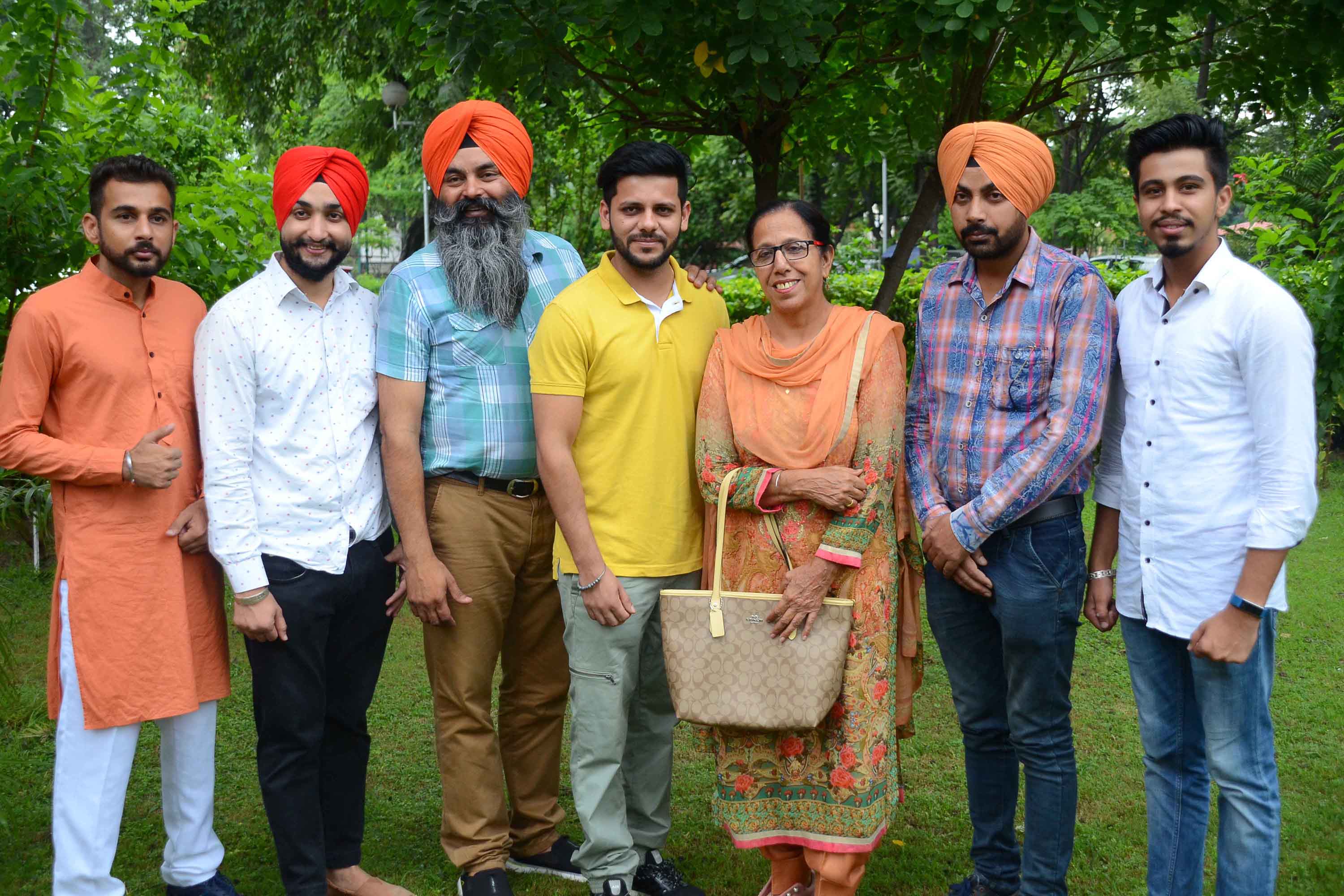 In spite of being a short film it has the stellar cast of the most experienced faces of Pollywood like Nirmal Rishi and Gurpreet Kaur Bhangu. The director Jangvir Singh, who has written a book at the age of 22 called, Confession, will feature in this film along with Ishar Singh and Ravinder Mand. Not only direction and acting Jangvir Singh has also written the story and screenplay of the film and he has also given his inputs in the dialogues with Ravinder Mand. The lyrics of the song are penned down by Jagjit Inder and Jagseer Bajewala. And singer Jaspreet Singh has given his vocals to the song. The captivating music of the film is composed by Archit Milliontrix. The whole project is produced by Saanjh Film Production.
At this moment veteran actress Nirmal Rishi said, "I am in this industry since more than five decades; I have worked in all the fields whether it is theatre, television or films. This time I am trying something new with a short film. Such kinds of experiments are very important in this busy era. People may find it difficult to take out time to go to theaters and spend 2 hours for a movie. So if someone can tell a story in short span nothing is better than that. I just hope people will appreciate this effort."
Gurpreet Kaur Bhangu addressed the media and said, "Working on this emotional project was amazing. I personally feel that it will make people value their relations more. This is not just about a single emotion but every human emotion we go through on our daily basis. We have put our best to make this project a worth watch."
Director and lead of the project, Jangvir Singh quoted, "This project is like my kid. I have put my whole heart and blood in this. I hope people will feel connected to it. Working with all these veteran actors is a lifelong learning experience. I am thankful to each and every member of cast and crew without them this couldn't have been made possible. Now this is the time for audience to show their love."
Prior to the release of this film it has already won an award for best background music in Goa Film Festival. Now, this film has released on the official YouTube channel of Million Steps on 26th July 2018. Whole team of the film organized a Press Conference in the Press Club, Chandigarh where the film was premiered for the media. Along with the star cast of film, renowned actor Malkeet Singh Rauni also graced the occasion.