Over 2000 workers will gherao CM residence on July 28
NSUI, Haryana today launched their state wide campaign against the Govt policies. While addressing a press conference today in Chandigarh, Divyashu Budhiraja, State President, NSUI Haryana under their campaign 'Jawab Do-Hissab Do' will raise against the Chief Minister and their non supportive attitude towards students in state. Over 2000 students from different units across the state will be the part of ghareo and move towards Chief Minister Residence from Panckula on July 28 and raise their demands.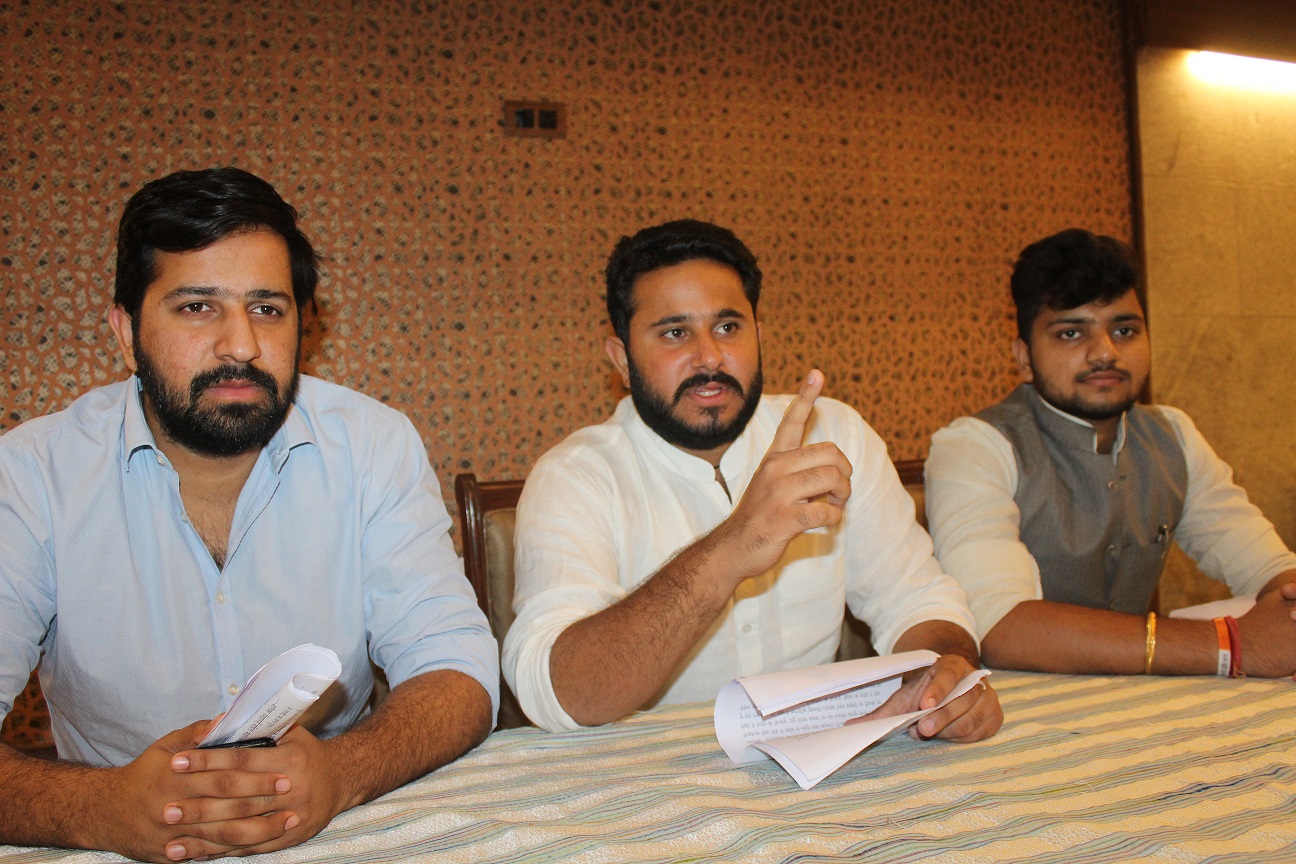 Budhiraja said that NSUI had asked some questions regarding the students' issues in a public function to mark the National Youth Day on January 12 in Panchkula to which CM made an escape and students were arrested in the name of creating violence. Budhiraja alleged ever since that episode, students are deprived for an appointment with Chief Minister where he can clarify the students' issues. He said, Govt. has failed to deliver the promises which they made in their manifesto for students. Jawab Do-Hissab Do is aimed to target the Govt for their responsibility towards the students' career.
Budhiraja warned Govt that where ever Chief Minister moves within the state, the local unit of NSUI will raise their voice in a polite manner
List of questions by NSUI :
What about the proposed university in Panchkula/Ambala
What is the status of two university in state pledged for international repute.
What is the status of two medical institution proposed on grounds of AIIMS
What about the unemployed allowances for 12th class unemployed youth
Why Students Council Elections are not conducted in State Universities.
As brought in special budget, what is the status on the planning of  primary education system
What is the status on planning of brining Govt's schools and colleges as equivalent to private one.
What about the provisions made for girls students which suggest buses with security personnel and free bus services for them.
What about the securities provision for the girls students in their respective schools and colleges.
Why 39 courses were closed in 59 Govt Colleges in wake privatization.