The Sub Himalayan St John's Old Boys' Association(SJOBA) Rally has concluded with riders and drivers arriving in the city after two days of fun filled and adventurous experience. A prize distribution function was organized in Chandigarh Club in order to honor the riders for thfeir distinguished performance in the rally. All the participants along with the members of SJOBA were present in the function.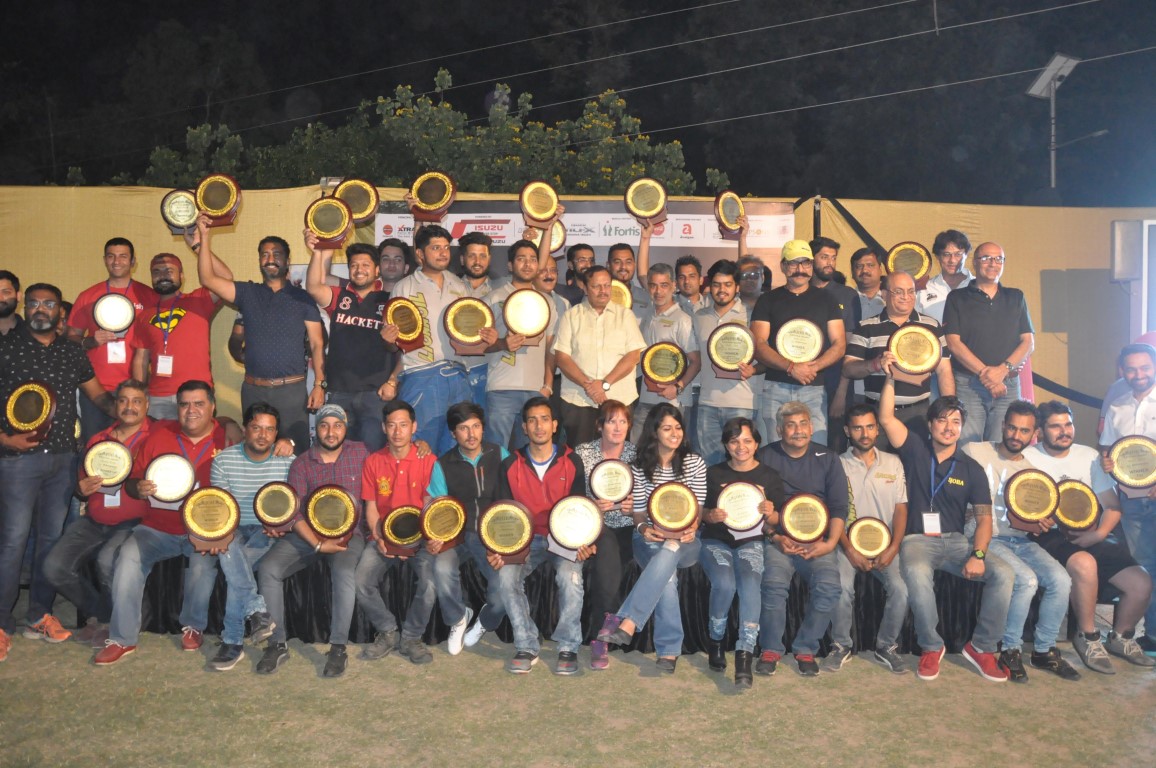 In 4 WD(Jeep) the Overall winners were Sanjay Aggarwal & Smitha Prasad(2:53:06), 1st Runners Up were Capt AVS Gill & Diwakar Kalia (2:54:20) and 2nd Runners Up prize went to Sanjay razdan & Karan Aukta(3:00:51)
In 2 WD(Cars) the overall winners were Sanjay Sikand & Amber Udasi(3:03:10), 1st Runners Up were Aditya Thakur & Aseema Sharma(3:03:22) and the duo of Sahil Khanna & Rajit Kadian were declared 2nd Runners Up(3:07:14).
In Overall Moto(2 Wheelers) Mohit Thakur (3:08:06) was declared winner, Vishwas SD(3:09:58) was awarded 1st Runner Up prize and Umang Saxena was 2nd Runner Up (3:10:24).
In TSD(Time, Speed , Distance) format of the rally Sunny Kumar & Dheeraj Arora  won first position, while Manish Chaturvedi & Manish Vohra were declared 1st Runner Up and Gagan Mehta & Akhil Chaturvedi were 2nd Runner Up.
The second day of the rally followed the route- Purani Koti – Baldeyan , Kiarkoti – Kamyana , Chalanda – Koti Village , Jhajha – Ashnikhad & ultimately reached the Flag In point at St John's High School, Sec 26, Chandigarh. Even though it was a tough ride for two days, the riders were full of satisfaction for being part of the most adventurous & popular rally in the motoring rally circuit of India.
Sandeep Sahni, President SJOBA, while talking to media, said, "It is a wonderful feeling to witness the successful  completion of the rally. I, along with my team will look forward to introduce more innovation to the rally in the coming years."