Now Experience new games & attractions in Chandigarh along with mouth smacking food and beverage at Elante Mall Chandigarh
Announcing Opening Soon of new center in Punjab Amritsar, 4th center of Punjab Coming Soon in Mall of Amritsar, GT Road
Open bowling Tournament winners Gursewak-Winner, Ankush-1st Runner up and Vipul -2nd Runner up awarded with Prizes & Giveaways by Smaaash

Great Response to the first 4 months of opening Smaaash, 1Lac guests already visited us till now, Thank You Chandigarh
City Beautiful – Chandigarh – India's first entertainment and gaming zonehas added new attractions to its Chandigarh centre. SMAAASH has introduced Trampolinepark at Elante Mallthat also offers Twilight bowling, Laser Blast, Super Keeper and VR games, apart from other activities.With this extension, SMAAASH has also announced the winners of   Punjab's Biggest  open bowling tournament 2018 after 45 days of competition between the bowling players . The tournament saw participation from hundreds on bowling enthusiasts.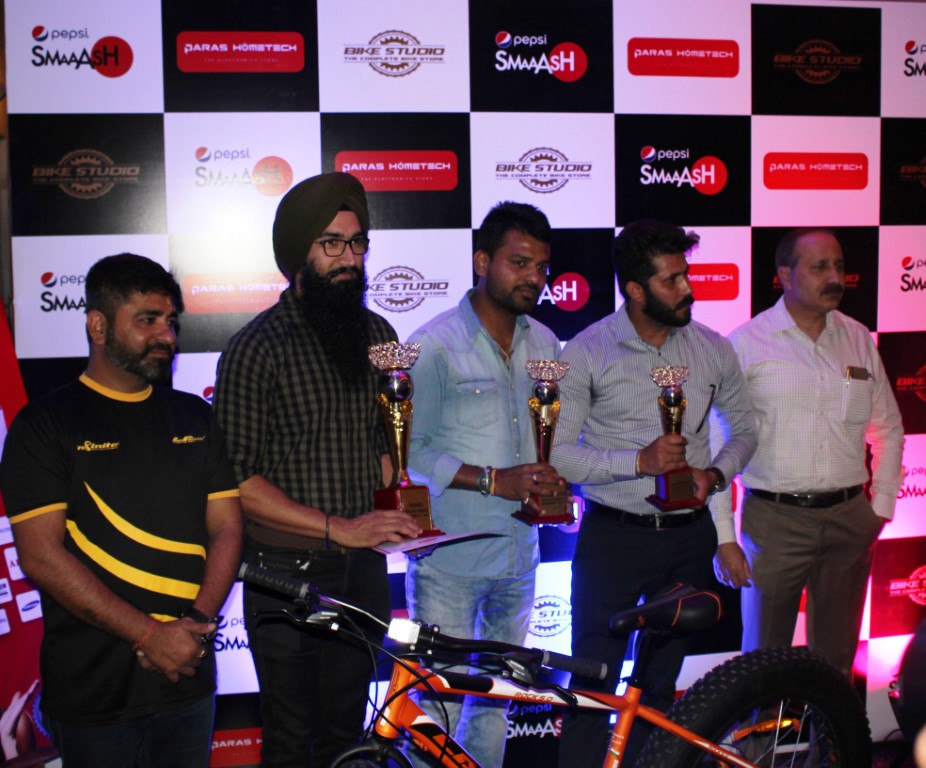 The residents of   Chandigarh will love the all new pulsating games at SMAAASH. For instance, Laser Blast – a thrilling action packed game for the whole family where one gets to suit up with  futuristic laser vest and enter the special-effect filled arena.To add to the fun, visitors can experience  Trampoline park with family and friends which will provide physical exercise too along with fun.  Also a variety of highly advanced virtual reality games like Finger Coaster, Jurassic Park, Walkthe Plank and much more along with the arcade games.
The sponsors for the event Mr. Sanjay Mehta, Paras Hometech and Mr. Parash Kumar Poplani, Bike studio Chandigarh were also present at the occasion to handover the gifts& prizes to the winners. Mr. Gursewak, Tournament winner says- I knew I would be able to win the championship from the first day, it's a dream come true for me to win this coveted title & thanks to Smaaash for fulfilling this dream.