Tricity's Photography Artist becomes Alpha Influencer for entire North
Amit Sood, a professional ace celebrity Wedding Photography artist of tricity, who pioneered the art of cinematic filming, candid photography and pre-wedding shoots in City Beautiful, way back in 1997, when the Photography Industry was oblivious to these aspects , has once again caught attention of citizens of tricity. The reason- he has been adjudged as an Alpha Influencer in the Northern region by Sony India, one of the most recognized consumer electronics brand in the country.
The achievement holds significance for Tricity as  he has been chosen as an 'Influencer' for entire Northern region. As Alpha Influencer Amit in a way will be a role model for promoting  best practices in photography among photographers of the region.
A press conference was held to share details & reasons behind Sony announcing the young & dynamic Amit Sood, who runs the renowned Amit Sood Photography in Gurgaon and Panchkula's up market Sec 8, as Sony Alpha Influencer. Amit Sood & Amarinder Chhetri, Branch Manager, Chandigarh, Sony India were present during the conference.
While talking to media, Amit explained his belief in Sony cameras which made him accept this offer with an open heart. He said, "Photography is a great art which can be well executed with the help of a good equipment. I have personally used the products of Sony and hence believe in them. The longevity as well as the picture quality of Sony cameras is appreciable." He added, "I also have high regards for the company due to the amazing work done by Sony in organizing workshops for the budding photographers, which has made it a proud privilege for me to be associated with the brand as its Alpha Influencer."
"We are very happy to have Amit onboard with us as  Influencer. We expect Amit to promote & positively influence the local photography community in the region and we are happy to support him in this initiative. We wish him good luck and look forward to a fruitful and long-term relationship." Said Amarinder Chhetri, Branch Manager, Chandigarh, Sony India.
It is noteworthy that Amit has brought about a paradigm shift in the way photography was done in the region. A characteristic which distinguishes Amit is his ideation behind destination weddings outside tricity. His innovations used in making both pre-wedding shoots and wedding ceremonies more of a story than a moment is his forte. Because of this, a lot of couples have been coming to him for planning their destination weddings.He has shot wedding ceremonies of celebrities which include the wedding of popular actor- Sargun Mehta as well as renowned  singer, Navraj Hans. An expert in the art of candid photography and cinematography, Amit views photography as a passion instead of profession. The artist's hall of achievement includes being awarded as the best wedding photographer in Delhi and the best candid wedding photographer in India. He has also done pre-wedding shoots in Leh Ladakh, Dubai, Rajasthan and covered wedding ceremonies across the globe. What's more, he is the only photographer in India to shoot an engagement event on a Boeing, the popular commercial airplane.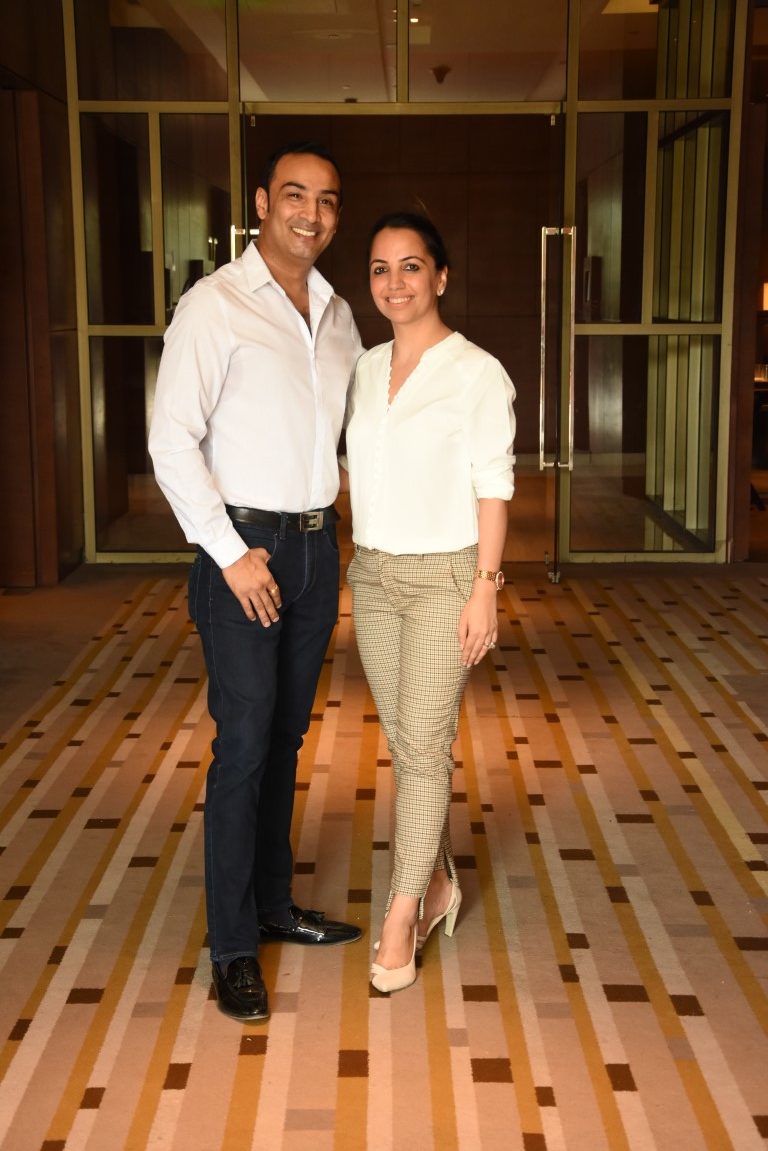 All this was instrumental in his becoming Aplha Influencer. With this remarkable work under his belt, & armed with the sobriquet of Alpha Influencer, Amit will act as a mentor to people who want to establish themselves in the creative field of Photography.
It is pertinent to mention here that apart from his passion for photography, Amit is also a socially active person. He is connected with Rotary and organizes blood donation camps with his team every year. In addition to this, he has actively participated in making people aware of cancer and generation of funds for the same. To make photography recognized as an art, Amit wishes to teach photography to youngsters who want to pursue this field and hence he conducts various workshops in schools where generally underprivileged children study.
 Amit Sums up, "In my opinion, to be able to succeed in life, one needs to compete with one's own self because that is the true success. I also have a desire of opening a photography institute in North India, if Government supports me."