SMAAASH Re-launches centre in Chandigarh, excites consumers with bowling tournament: SMAAASH, India's acclaimed gaming and entertainment centre, has announced the grand re-opening of its centre in the vibrant city of Chandigarh. SMAAASH is known for its unique blend of entertainment, making it a destination that caters to the diverse tastes of its patrons.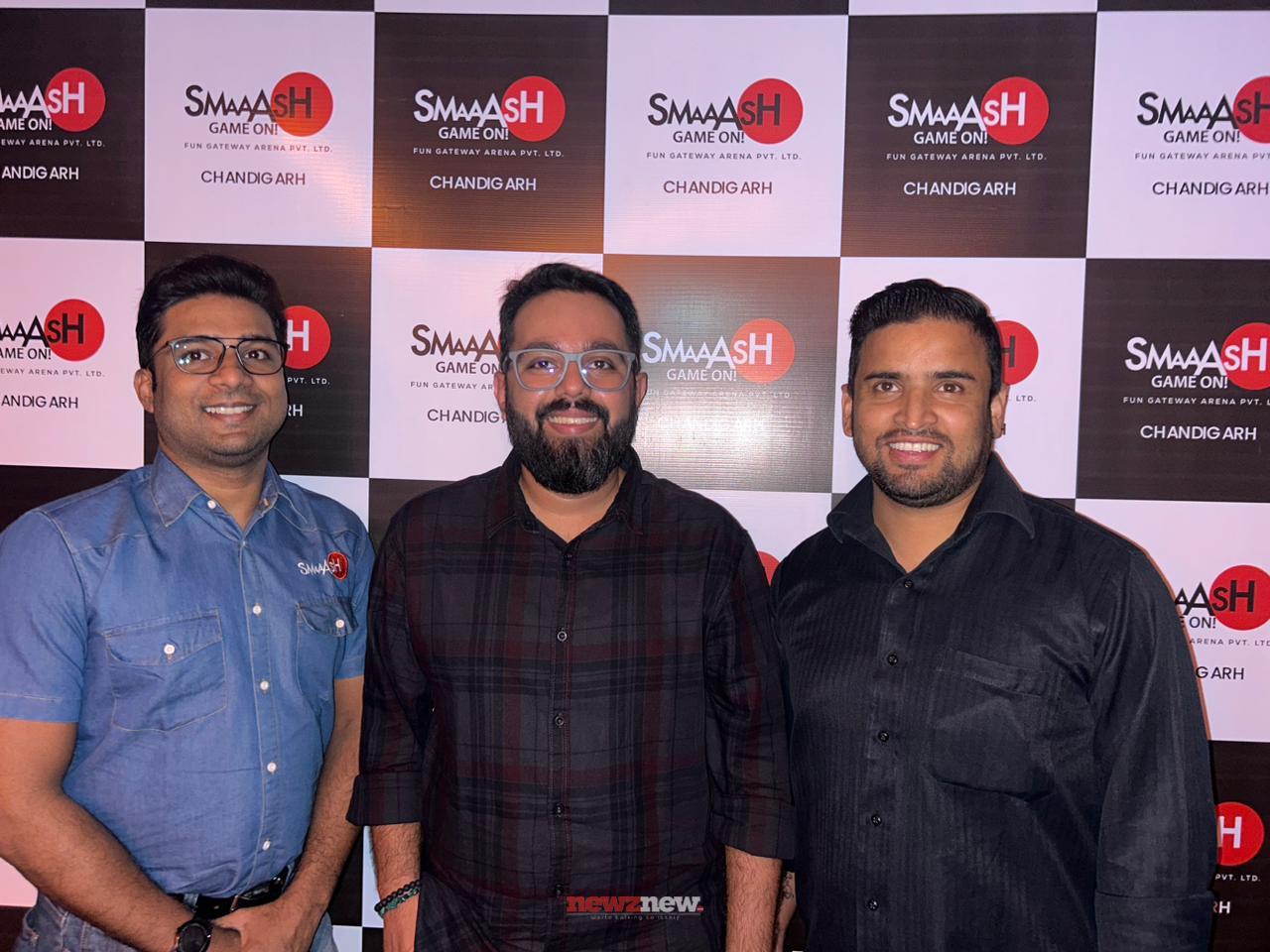 The centre offers an array of attractions that will leave visitors thrilled and satisfied. SMAAASH Chandigarh takes pride in presenting bowling and cricket as its unique selling proposition (USP). With cutting-edge amenities and top-notch equipment, it promises to be a haven for sports enthusiasts of all ages. SMAAASH offers some of the best food in town, ensuring that every visit is a gastronomic adventure.
From sumptuous meals to mouth-watering snacks, the culinary experience at SMAAASH Chandigarh is one that you won't want to miss. It also presents a wide range of branded soft toys and games to keep the excitement alive and spirits high for children and adults alike.
Above all, SMAAASH has revealed the True Amateur Bowling Tournament 2023, which has sparked national excitement and won over fans of sports. The SMAAASH centres hosted the event, and at the end of this month, all of the centres will host the finals. Customers of SMAAASH across the country have responded overwhelmingly to the True Amateur Bowling Tournament.
Teams of children, young adults, business people, working-class, and even elderly people who had never competed in a tournament before have come together for this thrilling event. They are now prepared to engage in competition with one another in a sportive culture that honors the passion for sports.
"Chandigarh is a city known for its vibrant culture and spirit, and we are thrilled to become a part of this wonderful community. Our aim is to provide an exceptional experience that brings people together, offering a perfect blend of fun and entertainment. We believe in providing users a larger than life experience through our games and other offerings. With the True Amateur Bowling Tournament 2023, we intent to connect sports lovers from across the country with the SMAAASH brand", said Avanish Agarwal, Consulting CMO, SMAAASH.
"The objective of introducing the True Amateur Bowling Tournament 2023 is to bring the excitement of real sports into people's lives. The tournament has already received an overwhelming response from all corners of the country, with more than 300 participants from each SMAAASH centre across India, and we are moving towards 500 participants from each centre. We anticipate that more than 7,000 participants will take part in the tournament nationwide," said Jagadish Tarini, National Head, SMAAASH.
Know More About SMAAASH
Launched in 2012, Smaaash is India's acclaimed gaming and entertainment centre that combines sports, virtual reality, music, and dining to create an immersive and innovative social experience for families, friends, and children.
With a focus on sports simulation technology and proprietary gamification technologies, Smaaash offers an unparalleled range of activities, including virtual reality games, twilight bowling, motor racing simulators, and go-karting tracks.
Present in 21 cities across India with a total of 30 centres, Smaaash continues to redefine sports entertainment and customer engagement. With its presence in major metropolitan areas and mini-metros, Smaaash has become a powerhouse in India's entertainment industry.