Sector 48 residents host Karva Chauth programme: Social Welfare and Development Society, Sector 48 today organised a special function to mark Karva Chauth celebrations, the festival which falls later this week.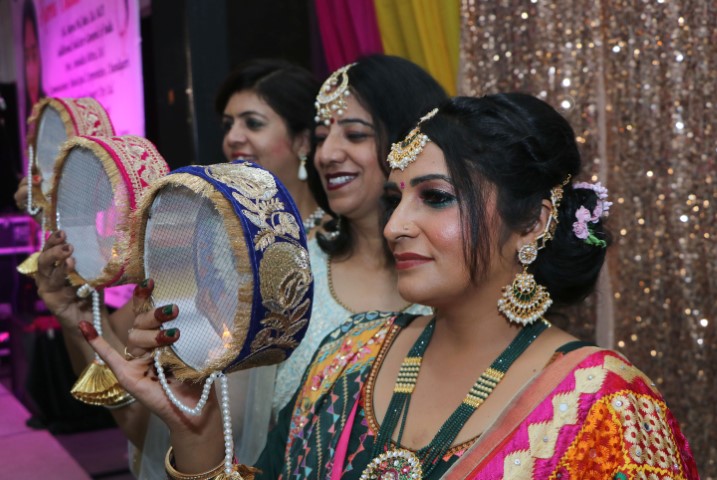 The Chief Guest was Satya Pal Jain, ex-MP and Additional Solicitor General of India, and Anindita Mitra, Commissioner, Municipal Corporation Chandigarh.
Mitra while speaking on the occasion congratulated the women gathered there on this occasion and said women played a multifaceted role in the society. She said while the government is responsible for developmental works, it cannot be done without citizen participation. She added it was encouraging to see the role played by NGOs and resident welfare associations during COVID.
Satya Pal Jain, while speaking on the occasion said Karva Chauth was an auspicious occasion and lauded the different roles being played by women in the society.
The Social Welfare and Development Society, has been formed for positive change in the present condition of the society. Women have a leading role in the working committee of the society as all key office bearers of the society are women.
The Karva Chauth event had food, fun, music, stalls and a cultural programme.
Rama Matharu, President of the Society said, "With the Aim of  women empowerment, child development and social upliftment, we as members of the society want to give a way to these women and children, on which they can move forward, become self-reliant and shape their future. Let us together take a step forward for change in society."