Sonal Sehgal misses theatrical screenings of her debut production 'Manny' due to Covid: (Kulbir Singh Kalsi): Sci-Fi thriller 'Manny', written and produced by Indian Actor Sonal Sehgal and directed by Latvian director Dace Puce has had quite a successful run in the Festival circuit having won several awards in the last six months.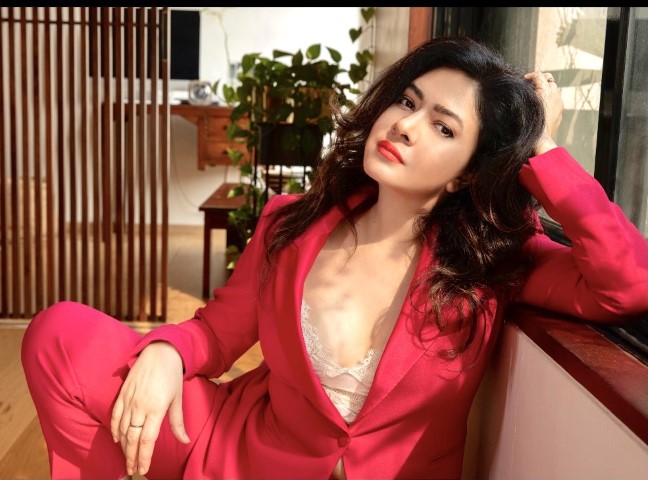 So far most of the festivals were held online. But now the world has opened up even as India reels under the second wave of Covid. Two days ago as Italy opened its cinemas to the public, the River to River Indian Film Festival of Florence chose the best films of its 20th edition to be screened at the historic La Compagnia Theatre in Florence for its reopening.
Amongst the chosen films were 'My Cave in India' by Elio Germano and Omar Rashid, 'Nayak' by Satyajit Ray, and 'Manny'.
Sonal and Dace were connected with the audience post the screening for a virtual Q & A. "La Compagnia is absolutely breathtaking from what I saw in my online video call. The 500-year-old magnificent cinema is a historical landmark and I really wish that I would have been physically present for this honour to have my film screened there.
The second wave of Covid has hit us hard and there are no flights out of India to Europe. Otherwise, I was even ready to quarantine for 14 days on arrival in Italy. It's not everyday your film gets screened at such a prestigious venue", says Sonal.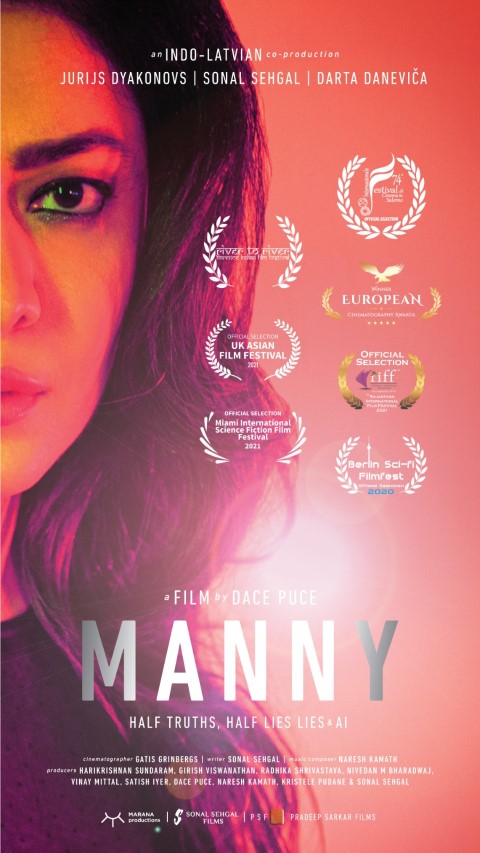 The director could also not be physically present for the festival. While one can travel within Europe, 14 day quarantine is mandatory when traveling from one country to another. Puce who is busy with work assignments could not afford to spend that period in quarantine.
Next up the film will be screened at the UK Asian Film Festival. The film will be screened in Cinemas in London on the 27th of May and the closing ceremony will be held at the BAFTA. Sonal and Dace will be attending the events virtually.
"While I am gutted about being unable to attend these screenings of my film, as a first time producer I'm grateful that I managed to finish the film and get it out in these trying times', Sonal said signing off.
'Manny' boasts of a global cast of Indian, British, Russian and Latvian actors. Sonal Sehgal, Jury Dyakonovs, Darta Danevica and Tony Hopkins play key roles in the Sci-Fi thriller. The film co-produced by @Marana Productions of Latvia has won six awards so far.