Sonalika Tractors launches Tiger DI 75 4WD tractor with CRDS technology: Sonalika Tractors has launched the Sonalika Tiger DI 75 4WD and Tiger DI 65 4WD – its state-of-the-art tractors that have been customized with trailblazing CRDS technology and twin benefits of power and economy to maximize farmer productivity as well as income.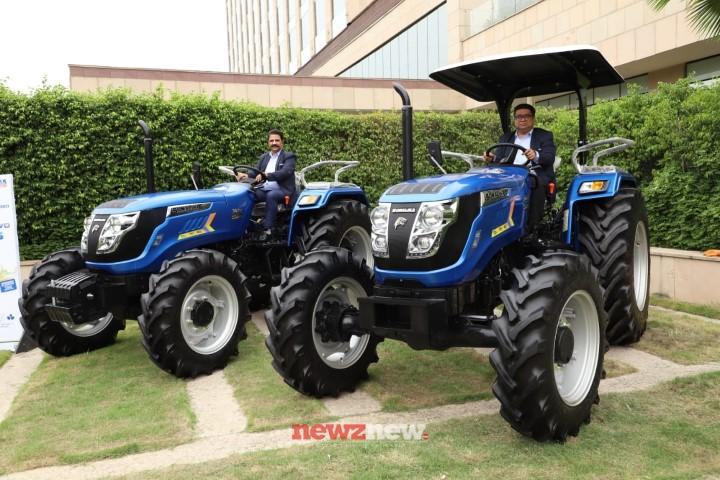 Sonalika was the pioneer from India to introduce newer technology like CRDi complying with the European and American emission norms back in 2016.
The new CRDS technology will support Sonalika Tractors to comply with the upcoming Trem Stage IV emission norms and deliver up to 10% higher fuel efficiency for affordable farming. The Tiger DI 75 is equipped with powerful 4 cylinder 4,712 cc engine that delivers max torque of 290 Nm and 2,200 kg hydraulic lift capacity.
Both the new models will be available in 4W and 2W drive versions and boast of premium technologies such as 12+12 shuttle tech transmission, intelligent control system and 5G hydraulic control system.
Sharing his thoughts, Vivek Goyal, President and Chief – Sales & Marketing, Sonalika Tractors, said, "Every new technology innovation at Sonalika is built with a clear focus to deliver outstanding performance for higher farmer productivity and their prosperity. This reflects our commitment towards Punjab and Haryana farmers.
Speaking on the occasion, Vikas Malik, Zonal Head, Sonalika Tractors, said, "Punjab is the hometown for Sonalika and farmers around this region are very progressive in terms of adopting high end technologies in agriculture. The launched tractors will play a vital role in steering ambitious farmers towards a better tomorrow and further accentuate Sonalika's heavy duty tractor range"