Song 'Beparwah' will touch every person's heart: Shortly viewers will get to see a wonderful song' Beparwah '.  The song has been voiced by well-known singer "Sagar ", This song will be presented by the Musical theka entertainment and Baaj Media.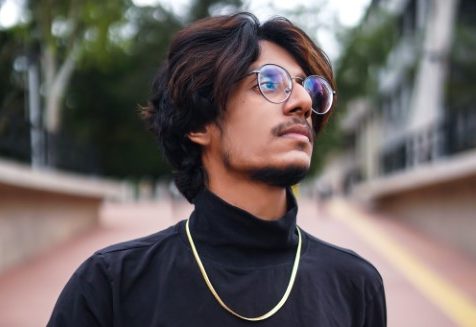 The song's music has been done  by 'Chaand'. The mixing has been done by 'Bhanu Thakur ' and directed by "Lill Big" , the entire project has been accomplished in Mumbai. 
'Aman Tohanawala' has beautifully written this song, depicting the suffering and painful feelings of a broken-hearted lover, who question the existence of their relationship and the time spent together. 
Singer "Sagar "says that this melodious song will touch the heart of every person who has experienced love and betrayal in a relationship. Sharing his thoughts, Sagar says – Music interest and learning commenced from  home by my father "Dr. Azzi".
My family supported me a lot. In the early training years, I learnt a lot from Ustad "Surinder Khan " from Patiala Gharana, classical music from "Dr Smita Bahugna" from Rampur Sahaswan Gharana . These days I am doing PhD music with the guidance of Dr. Pankaj Mala Sharma and Dr. Amita Sharma from Panjab University.
I have always believed in expressing my feelings through my music and I am also keen to work and bring my next song for my audience. 
This song is  very close to my heart and I feel debut song is truly special song for every singer so is for me . It is dedicated to all the true lovers in the world. The song is going to be released soon and I am waiting for the reactions of the people, which I am sure will be positive , And people will love it ! This song belongs to everyone now and I hope you all give lots of love and shower your blessings on us. "
Expressing his views, the Chief Officer of the "Musical Theka" and "Baaj Media" said, "The song will probably be the biggest hit in the field of non-filmy music in 2021. They say that we are proud to launch Sagar's debut song 'Beparwah' .  I am confident that this song will touch millions of hearts across the world.