NewZNew (Chandigarh) : What happens when one amongst us turns out to be a humanoid? How does he live and survive in a human society? Sony SAB's new show, Y.A.R.O Ka Tashan, takes us through the journey of Y.A.R.O, a humanoid who is on the path of self-discovery. Y.A.R.O has been created by the super genius scientist Mr. Govardhan Aggrawal and been placed with an artificial heart which makes him a robot with artificial intelligence but also with real emotions. He learns the essence of life, love and above all humanity and he soon embarks on an adventurous journey with his family and friends. Actors Anirudh Dave and Rakesh Bedi were in Chandigarh on Friday to talk about their latest venture. Y.A.R.O Ka Tashan airs every Monday to Friday, 7:30 pm only on Sony SAB.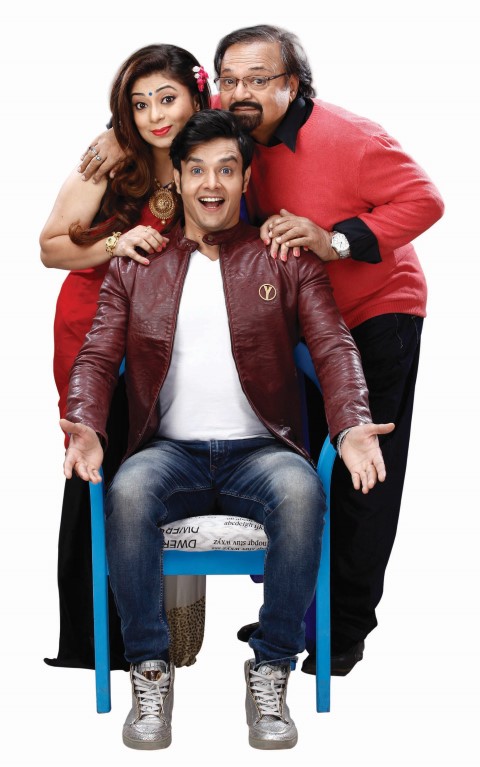 Produced by Dheeraj Kumar's Creative Eye stars Anirudh Dave, Rakesh Bedi, Malini Kapoor, Shivam Sharma, Dheeraj Gumber, Mahira Sharma, Apurva Bit and Umesh Bajpai in pivotal roles. The story of the show is about Professor Govardhan Aggrawal (Rakesh Bedi), a retired robotics engineer who makes Y.A.R.O aka 'Your Aptitude Remote Operator' and considers him as his own son. Not having a child of his own, he has programmed him in such a way that he looks and behaves like a 22-year old human. Together with his wife, Beena Aggrawal (Malini Kapoor), they take care of Y.A.R.O.
Being a humanoid, Y.A.R.O is unfazed by societal conditioning, negative behavior or vengeful thinking. His intentions are always very pure and innocent and his efforts are always selfless and genuine to help people around him. The story takes an interesting turn when Y.A.R.O starts interacting with people around him. He soon meets his neighbor's new young tenants, Amar, Prem and Shilpi and forges a strong bond of love and friendship. The trio become great friends and the plot chronicles their histrionics as they go about their day to day activities.
Mr. Anooj Kapoor, Senior EVP and Business Head, Sony SAB said, "Y.A.R.O Ka Tashan will help us see relationships with our family, friends, etc. in a new light. The concept of the show is young and refreshing. Since Y.A.R.O is blissfully unaware of the rules of the human society, he would experience the essence of love and humanity and in turn we would learn virtues of selflessness and generosity through his innocence. In line with our belief of 'Differentiation through Innovation', this show would regale the audience with its freshness and light hearted content."
Mr. Dheeraj Kumar, Managing Director, Creative Eye Ltd said, "It is my pleasure and pride to be associated with SAB once again for a refreshingly different and unique family humour show Y.A.R.O Ka Tashan. It is a story of an innocent humanoid who makes friendship with humans and ultimately achieves feats which human cannot. I am thankful to the SAB team for their endless support and we hope to make Y.A.R.O Ka Tashan as the finest show ever created for the channel."
Anirudh Dave who plays Y.A.R.O said, "I play a super humanoid Y.A.R.O. He is very innocent and takes things literally. The story follows Y.A.R.O 's journey as he tries to fit in and be a part of the human society. My look in the show is also very unique complete with a customized leather jacket and silver shoes. All the leather jackets that I will be sporting will have a Y logo on it . I will also be sporting blue lens. Since Y.A.R.O's heart is made of blue neon his feelings are reflected through his eyes. Hence the blue eyes. I hope the viewers will like me in this new avatar"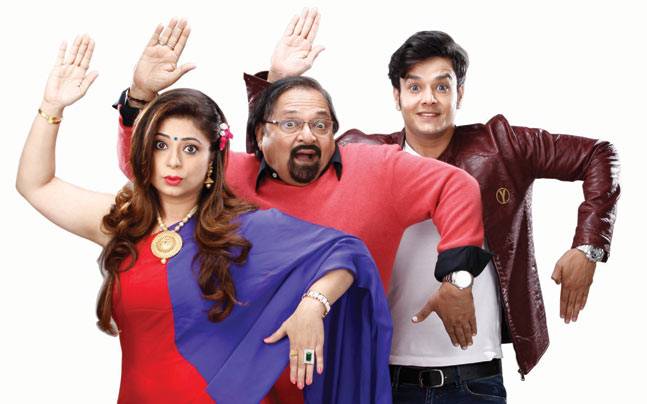 Rakesh Bedi who plays Professor Aggrawal said, "Professor Aggrawal is a scientist and he created this super humanoid called Y.A.R.O. He is so fond of him that he treats him like his own son. Y.A.R.O who is very naïve is trying his best to fit in to the human society and his antics always lands Professor Aggrawal into trouble with his neighbors."
Y.A.R.O Ka Tashan airs every Monday to Friday, 19:30 hours only on Sony SAB!