NewZNew (Chandigarh) : Corporate Soccer Tournament is on 6th August at Ramgarh Golf range, would be a day and night affair, where teams would be vying for the honors. The event would be played on League Cum Knock out basis, team would comprise of 7 players.
Nitin Rai Chaudhary co-founder & CEO Amaze Deal.in, Dharvesh Kumar Director at Chashma shah Sports says the event is specially arranged to promote healthy living through sports. Since the corporate are mostly occupied with their hectic schedule, a sports event will help them to get a thriving break and enjoy to the fullest. Sports hold a great importance in life and this is why Amaze Deal.in, the present sensation in the market has come up with such campaign which will definitely revive physical and mental health of the dedicated employees and will bring a positive and optimistic attitude in their lives.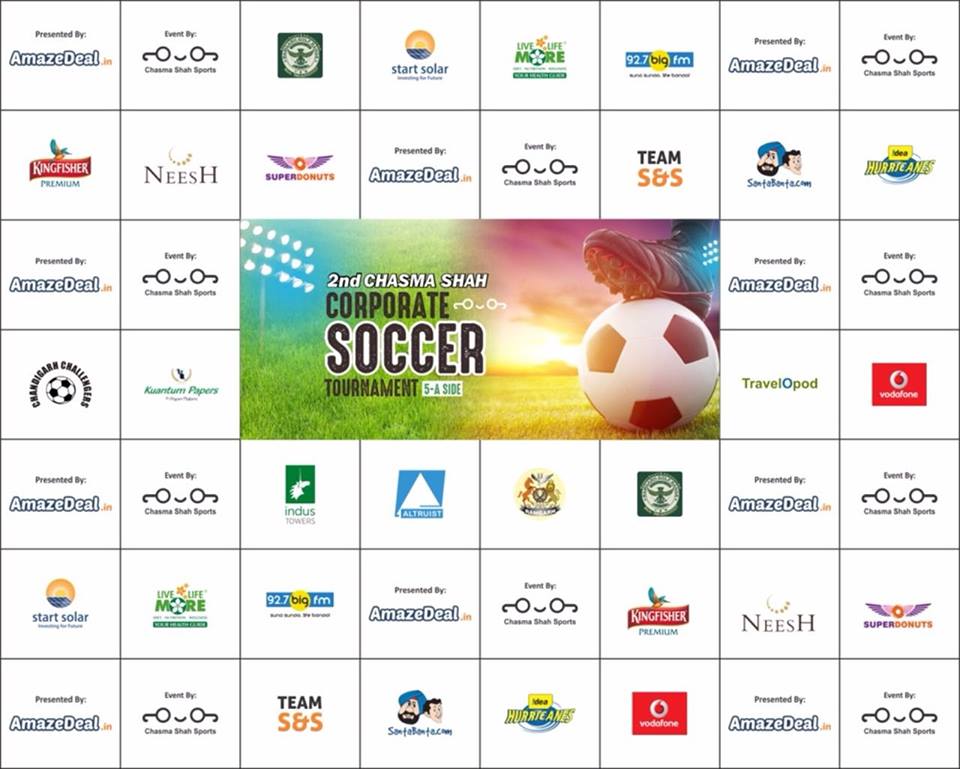 Amaze Deal.in has organised successful campaigns in the past which has helped in amplifying society engagements and contributed remarkably on the social platform. Campaigns like WCD – Winter Clothing Drive in which we donated clothes and signified the importance of warm, love and affection to the needy people, Beti Bachao Beti Padhao " campaign presented by Amaze Deal.in where two vibrant  and dynamic  youngsters bicycled from Kashmir to Kanyakumari to spread the noble cause and initiating Lets Bring The Change & Save A Life – a Blood Donation camp was organized with utmost participation of the Tri-city, where the CEO of the fastest growing deals and group buying website quoted "One pint of blood can save up to 3 lives and humanity is all about a helping hand and the forthcoming event will focus on sports event which lead to the team building and bonding among the employees".