India has been one of the richest centers of spirituality over the last four thousand years. Tourism opportunities have developed immensely in the last couples of decades. Religious places are ranked high in preferred tourist destinations for Indians.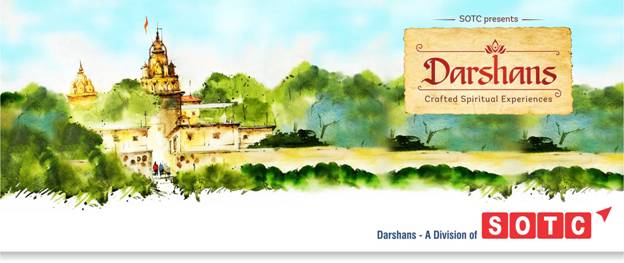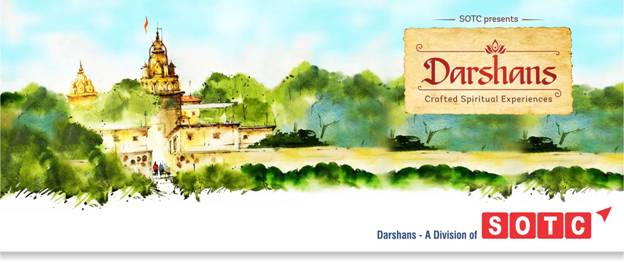 The National Sample Survey Office (NSSO) report shows that between 2007 and 2015, the share of respondents in India who perceived religion to be very important increased by 11% to 80% now and the average expenditure on religious trips has more than doubled during this period. According to National Council of Applied Economic Research (NCAER) half of the package trips were made for religious and pilgrimage purposes and about 28 percent for leisure and holiday purposes. These are clear indicators of the expanding sector.
A survey by SOTC was conducted in the age group of 18-55 years and above. Findings from the survey: 
53% are interested to opt for a pilgrimage tour if a reputed travel operator offered their services.
47% have travelled on a pilgrimage tour.
38% sought assistance to plan a pilgrimage tour.
19% sought assistance from a local travel agent.
45% take a pilgrimage tour once in a year.
15% take a pilgrimage tour once

in 6 months

.
51% of the respondents look at a hassle free experience as the top requirement from a pilgrimage tour.
38% want sightseeing and a guided tour as part of their pilgrimage tour.
To cater to this growing demand of spiritual tourism in the country, SOTC has introduced Darshans in association with ePuja, India's first online portal for religious ceremonies. Darshans by SOTC is a selection of over 40 specially designed religious and spiritual experiences across 60 holy destinations in India. The tours have been designed keeping in mind the specific needs of the travellers to seamlessly aid their spiritual journey. The package includes peaceful, quick, convenient, hassle-free religious experience, pooja, special 'havan,' abhisheka, assisted temple visit amongst others.
Speaking about the launch, Vishal Suri, Managing Director, SOTC Travel said, "Spiritual Tourism is the single largest category in domestic tourism which is an untapped, fragmented industry – opportunity.  Indians are seeking a pre-planned, organized, comfortable, spiritual travel experience. SOTC Darshans, offers customers this very service. Religious travellers can now explore a new way of travel that aids their spiritual journey. Pricing of our products has been worked around to suit every budget, offering travellers a seamless spiritual journey."
Package Details:
Product Name
The Divine Experience
Inclusions
Cost
Madurai Rameshwaram

Darshan with Kanyakumari

· Assistance for Temple visits & Darshan as per the itinerary.

· Rudrabhishekam at Ramanatha Swamy Temple Rameswaram

· Abhishekam at Amman Devi Temple Kanyakumari.

· Abhishekam at Meenakshi Amman Temple Madurai

· Accommodation in mentioned hotels or similar

· Daily breakfast (buffet or set menu)

·  Transportation using Air-conditioned vehicle for the entire trip

Starting at INR 24,200
Dwarka & Somnath Darshan
· Maha Doodhabhishek in Standard Package & Maha Puja in Deluxe Package at Somnath Jyotirlinga Temple.

· Annadhaan Puja in Standard Package & Raajbhog in Deluxe Package at Dwarkadhish Krishna Temple at Dwarka.

· Rudrabhishek in Standard Package & Kaal Sarp puja in deluxe package at Nageshwar Jyotirlinga shiva Temple at Dwarka.

· Accommodation in mentioned hotels or similar

· Daily breakfast (buffet or set menu)

· Transportation using Air-conditioned vehicle for the entire trip

Starting at INR

26,000

Mahalaxmi Darshan Kolhapur

· Panchamruth abhishekam, kumkum-archana & Mahapuja including offering a Saree to Shri Mahalaxmi  Devi.
· Accommodation in mentioned hotels or similar

· Daily breakfast (buffet or set menu)

· Transportation using Air-conditioned vehicle for the entire trip

Starting at INR 10,900

5 Jyotirlingas in Maharashtra

· Rudrabhishek at Trimbakeshwar Temple

· Abhishek at Grishneshwar Temple

· Maha-Pooja at Vaijnath Temple

· Abhishek at Bhimashankar Temple

· Accommodation in mentioned hotels or similar

· Daily breakfast (buffet or set menu)

· Transportation using Air-conditioned vehicle for the entire trip

Starting at INR

38,200

Durgiana Devi Darshan Amritsar

·  Guided Temple Tour at Durgiana Temple

· Accommodation in mentioned hotels or similar

· Daily breakfast (buffet or set menu)

· Transportation using Air-conditioned vehicle for the entire trip

· Temple visits & darshan at temple mentioned in the itinerary.

Starting at INR

8,600

Pushkar Darshan With Jaipur
· Guided Temple Tour at Pushkar Brahma Temple in Standard package.

·  Brahma Abhishek at Brahma Temple in Deluxe package.

· Accommodation in mentioned hotels or similar

· Daily breakfast (buffet or set menu)

· Transportation using Air-conditioned vehicle for the entire trip

Starting at INR

10,400

Kamakhya Temple Darshan

· Guided Temple visit of Kamakhya Temple

· Accommodation in mentioned hotels or similar

· Daily breakfast (buffet or set menu)

· Transportation using Air-conditioned vehicle for the entire trip

Starting at INR

8,700

Mathura-Vrindavan With Agra
· Bhog Seva at Banke-Bihari Temple, Vrindavan
· Accommodation in mentioned hotels or similar

· Daily breakfast (buffet or set menu)

· Transportation using Air-conditioned vehicle for the entire trip

Starting at INR

11,800

Navgraha Temple Darshan
· Assistance for Temple visits & Darshan as per in the itinerary

· Abhishekam at any one temple of your choice

· Navgraha homam at any one temple* (wherever we could arrange it) inclusive of the items required for homam

· Accommodation in mentioned hotels or similar

· Daily breakfast (buffet or set menu)

· Transportation using Air-conditioned vehicle for the entire trip

Starting at INR

31,300

Panch Mahabhootam Darshan
· Assitance for Temple visits & Darshan as per the itinerary

· Abhishekam at Sri Kalahasteeswara Temple

· Abhishekam at Jambukeshwara Temple Trichy

· Abhishekam at Thillai Nataraja Temple Chidambaram

· Accommodation in mentioned hotels or similar

· Daily breakfast (buffet or set menu)

· Transportation using Air-conditioned vehicle for the entire trip

Starting at INR

34,000

Ujjain Mahakal Darshan
· Jal Abhishek at Mahakaleshwar Temple in Standard Package

· Panchamruth abhishek at Mahakaleshwar Temple in Deluxe Package

·  Accommodation in mentioned hotels or similar

· Daily breakfast (buffet or set menu)

· Transportation using Air-conditioned vehicle for the entire trip

Starting at INR

12,000

Varanasi Gaya Prayag Darshan
· Rudrabhishek Puja with 5 priests in standard package and rudrabhishek puja with 11 priests in Deluxe package at Varanasi

·  Tulsi Archana in Standard Package and Pind Daan ritual for ancestors in Deluxe Package Bodhgaya

· Accommodation in mentioned hotels or similar

· Daily breakfast (buffet or set menu)

· Transportation using Air-conditioned vehicle for the entire trip

Starting at INR

18,500
For further details please visit www.sotc.in / email at [email protected] or call Toll Free 1800-270-0780