NewZNew (Chandigarh) : Dev Singh Gill who is one of South Indian Cinema's biggest Villain & who starred in renowned Director from South S.S. Rajamouli's 'Magadheera' & Rajnikanth starrer 'Lingaa' in a negative Role, is all set to make his debut in Pollywood in Harbhajan Mann starrer 'Saadey CM Saab.'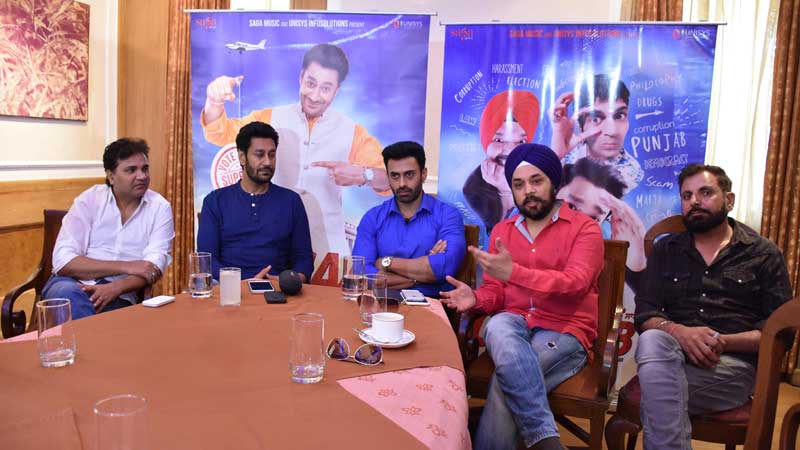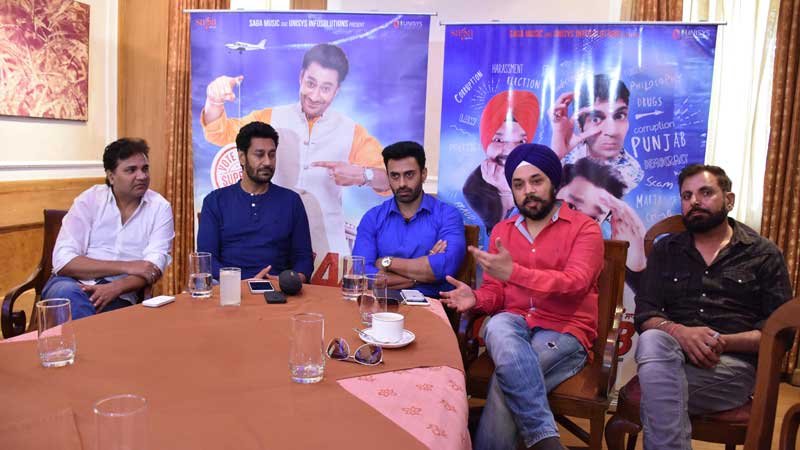 Dev Singh Gill is a protégé of S S Rajamouli & currently is South Indian Cinema's most celebrated Villains. Not only South Indian Cinema, Gill is known for his role as 'Abdul Khaliq', also known as the fastest man of Asia in 'Bhaag Milkha Bhaag', As Rajguru in 'Shaheed-E Azam(2004)' among other Hindi movies. However his negative character as Raghu Veer/Ranadev Billa in Telugu blockbuster 'Magadheera (2009)' has been the most appreciated.
"I am really excited with how Saadey CM Saab' has come out and am looking forward to its release. I am happy to be back to my roots as am a Punjabi & it is great to be part of Punjabi Film Industry with a film like 'Saadey CM Saab'. I am sure this film will create an enviable benchmark for the Industry to achieve." Said Dev Singh Gill during an interaction with media at Chandigarh.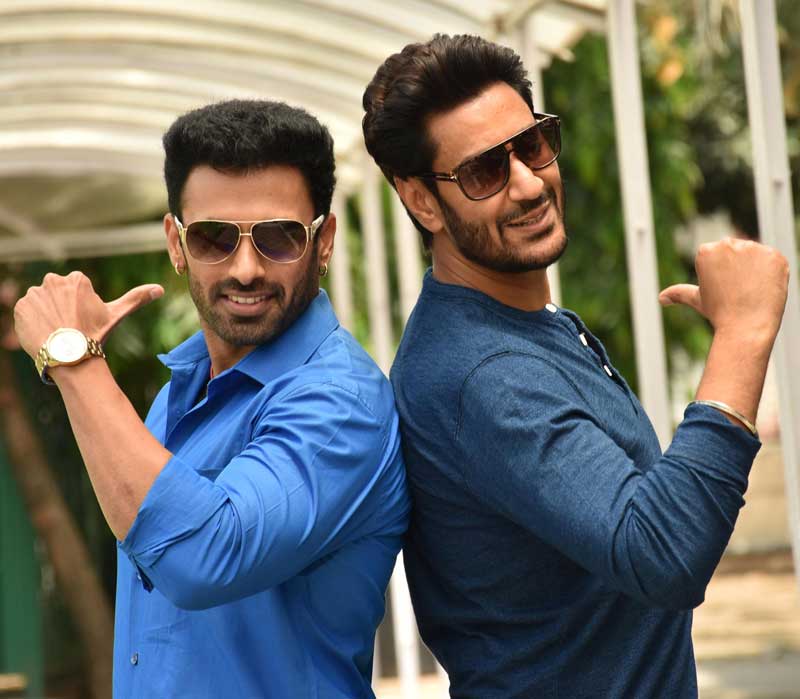 Meanwhile, the media interaction with Dev Gill also saw Harbhajan Mann initiating a unique activity. He made the media people gathered go live on his facebook page so as to introduce the journalists to his huge fan following. "I wanted to make my fans aware of the media people who have constantly been supporting me and my upcoming film 'Saadey CM Saab'. In a way they are the heroes in real life for all of us working in the entertainment Industry."
It is noteworthy that 'Saadey CM Saab' is being touted as Punjabi Film Industry's biggest movie in terms of budget, visual effects .etc. What's more, it will be the first Punjabi movie to be dubbed in Hindi & will be released worldwide on May 27 in both Punjabi & Hindi simultaneously.
The film's teaser, trailer & title song sung by Daler Mehndi have already been launched. The film which has been produced by Sumeet singh, MD, Unisys Infosolutions-Saga Music has in the lead Harbhajan Mann. Apart from a debut by a South Indian movie big wig Dev Singh Gill, the film will also see a debut by a talented actor from Bollywood Rahul Singh. The ravishing Kashish Singh is the lead actress & is lending the film a glamour filled look.
Said Sumeet Singh. "The film is very topical as politics is its theme & polls in Punjab are around the corner. Looking at the sorry state of affairs that Punjab politics is in, the film will certainly give a resounding message."
The movie is an out & out entertainer and falls in the thriller comedy genre.
"Quite contrary to the person i am, my role in the film is very loud & that of a true Villain." Sums up Dev Singh Gill