Group to expand into fast growing Connected Mobility market in India and abroad across Vehicle segments.
Group to start providing cutting edge Internet of Things (IoT) solutions for Automotive and other related applications.
Enhance in-house technology enabled expertise of the Group.
Leverage usages of acquired technology in existing product portfolio of Group to create a value add for customers.
Global Automotive Component Manufacturer 'SPARK MINDA, Ashok Minda Group' ("Spark Minda") led by Chairman & Group CEO, Mr. Ashok Minda today announced the acquisition of 'EI LABS' which delivers inter-disciplinary products in the connected mobility and IoT space. Minda Corporation Limited (NSE: MINDACORP, BSE: 538962, a flagship company of Spark Minda, Ashok Minda Group), through its wholly owned subsidiary Minda SAI Limited has acquired 100% of the equity shares of EI Labs.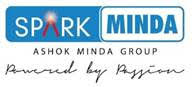 EI Labs is located at Bangalore, Karnataka and was founded by professionals with extensive global experience in the high-tech IT industry, with a vision to touch human life through embedded, intelligent technology that can improve safety, productivity and quality in their daily life.
Experience Highlights:
Building the connectivity for India's first connected car embedded solution.
Own local R & D put three car platforms and one tractor Platform on the cloud already.
A middle ware for the tractor gate way platform having the rugged all weather devices as OEM fitment.
GPS enabled announcements for bus passengers – first step towards ITS solution for Smart Cities.
Designing connectivity solutions for smart wearable's to take it beyond fitness – Safety, Security and Health applications.