Booking Period:

4th October – 7th October, 2016

Travel Period:

8 November 2016 – 13 April 2017

Limited seats, offer available on First-Come-First-Served basis
NewZNew (Chandigarh) : Ushering in the festive spirit and commemorating the festival of lights, SpiceJet the country's favourite low cost carrier, today announced its special Great Festival Sale offer. The exciting discount sale offers all inclusive one-way fares starting as low as Rs. 888/- for the domestic and Rs. 3699/- for the international sectors respectively.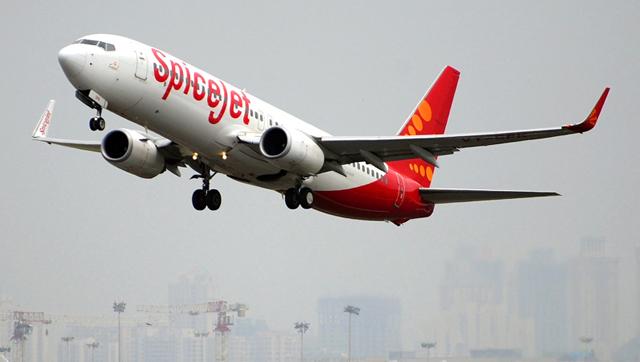 Applicable only on direct flights, under this offer, tickets on domestic routes are priced for popular routes such as Bengaluru – Kochi, Delhi – Dehradun, Chennai – Bengaluru   at Rs. 888 (all-in; one-way) while within the international sector, the sale offer has encompassed Chennai – Colombo routes at Rs.3699 (all-in; one-way) among others.*
The four day sale launched today will be open till midnight, October 7, 2016, and the travel period covered under this sale is 8 November 2016 – 13 April 2017. The strategically designed offer with an extended travel period will allow flyers to make maximum use of the discounted prices by planning their trips well in advance.
Bookings for the new sale can be made across all channels, on www.spicejet.com, on online travel portals, SpiceJet's mobile app and through travel agents. Tickets under this offer are refundable (only Statutory Taxes are refundable) though changeable (change fee and fare difference will be applicable). Blackout dates applicable.
There is limited inventory under the offer, and seats will be available on First-Come-First-Served basis. The offer cannot be combined with any other offer and the sales fares are not applicable on group bookings. Fares vary from sector to sector depending on the travel distance and flight schedules and timings are subject to regulatory approvals and change(s).