Spine Care Post Operation: Once you are discharged from the hospital after spinal surgery, it is important to follow aftercare instructions given by your neurosurgeon to the letter.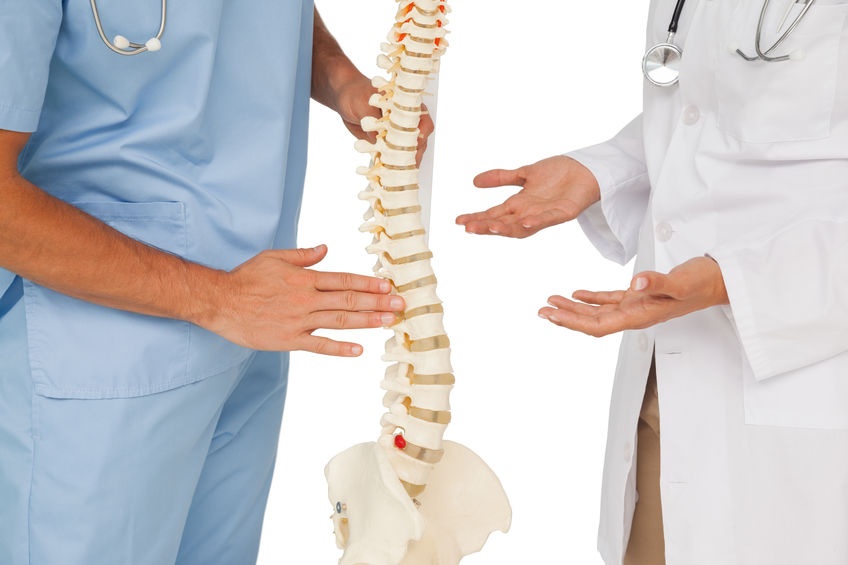 The healing process after spinal surgery cannot be rushed. It will take several weeks before you will be able to enjoy the activities you performed preop. The effort you put into your recovery should yield speedy results.
When you are recovering from spinal surgery, it is important that you take it easy. You will have to adjust how you sit, how you lie down for rest, and even how you sleep. Any activities, in the beginning, could cause pain and discomfort. Getting a sufficient amount of rest and eating properly will also help you heal properly. You need to be in tune with your body. Understand your pain threshold and limitations.
What activities should you perform after spinal surgery?
Short walks on a daily basis can help loosen up your spine and build strength. Once you feel more comfortable, you can increase the length and frequency of the walks. However, avoid doing things like bending, stretching, and picking up heavy items. Never be afraid to ask for help. Picking up something too heavy could strain your back and have you right back in the hospital. Don't do anything over strenuous like pushing or pulling. If walking upstairs is too much for you, don't do it. If you feel any type of serious discomfort, reach out to your doctor immediately.
How to sit or lay in bed after surgery
This can be tricky. The stress put on your back after spinal surgery can cause a lot of pain and discomfort. You will definitely need to make adjustments. Pillows can be a lifesaver. You will need a good pillow to sit on and to support your back. Sitting with your knees higher than your hips is a bad idea. It can cause a great deal of pain and stress. You will have to rely upon your arm and leg strength to help you rise out of chairs and off the toilet. In some situations, it may not be a bad idea to use a walker in certain situations.
A back brace can also come in handy. In some cases, your doctor will suggest it. A brace can offer a lot of stability when you are in the healing process. There are many types of braces. If you feel you need one, your doctor can give you more information.
If you want to get a good night's rest after spinal surgery, you will have to find a good sleeping position. Sleeping on your back takes a lot of stress off your spine. You should also put a pillow under your hips. When getting out of bed, take your time. Using the "log roll" method is the best way to turn over without twisting your spine.
Is physical therapy needed after spinal surgery?
Spinal surgery affects everyone differently. What's good for you may not be good for the next person. Your situation will be accessed before you leave the hospital. Some people due to age and other factors may need some assistance after they go home. Some people go straight from the hospital to a rehabilitation center. The goal is to regain your strength and mobility. If you aren't required to go to rehab, your neurosurgeon will outline an exercise plan for you. These exercises may or may not require weights. Follow the written instructions to ensure the exercises are being performed safely. Bad form can stifle your progress and actually do more harm than good. Putting extra strain on your back can land you back in the hospital.
How do you manage pain after spinal surgery?
A lot of pain sometimes goes along with spinal surgery. But with the help of a neurosurgeon, you can get prescribed medication that is needed to lessen the pain. In most cases, your doctor will prescribe over-the-counter medications like Tylenol or Advil. If you are having more chronic pain, the doctor may prescribe other drugs like Tylenol with Codeine. If you are taking prescribed medication, you should follow the dosage instructions to the letter. Never skip or change your medication protocol. Overdosing on prescription medication is very easy.
Incision care and bathing after surgery
The incision around the spine should be kept clean and dry at all times. That area is susceptible to setting up bacteria and it can become infected. You should take sponge baths for at least a few days after surgery. You should always monitor the area around the incision for pain, oozing, or even changes in color. Those signs could indicate something significant that your doctor needs to know about. If you have sutures or staples in your back, your surgeon will give you care instructions. But if you have fever, chills, or pain around the incision, contact your doctor immediately.
Back surgery can be hard on anyone — regardless of age. The key to successful healing is by doing what the doctor tells you. It is a slow process that cannot be rushed. It is important that you do not alter their instructions for any reason. Overdoing it can lead to injuries thus halting your recovery. Not doing enough can have the same effect.
Remember, the healing process after back surgery is all up to you. It is imperative that you follow your doctor's instructions if you want to heal fast. A combination of a healthy diet, proper sleep, pain management, physical therapy, and wound care are all conducive to proper healing. The longer you stay on a good track, the quicker you will be on the road to recovery.