Sports Day of Dev Samaj College of Education: Girl students show athletic prowess : Dev Samaj College of Education(DSCE), Sector 36-B, Chandigarh organized its 35th Annual Sports Day in the sports ground of I.S. Dev Samaj Sr. Sec. School, Sector 21-C, Chandigarh.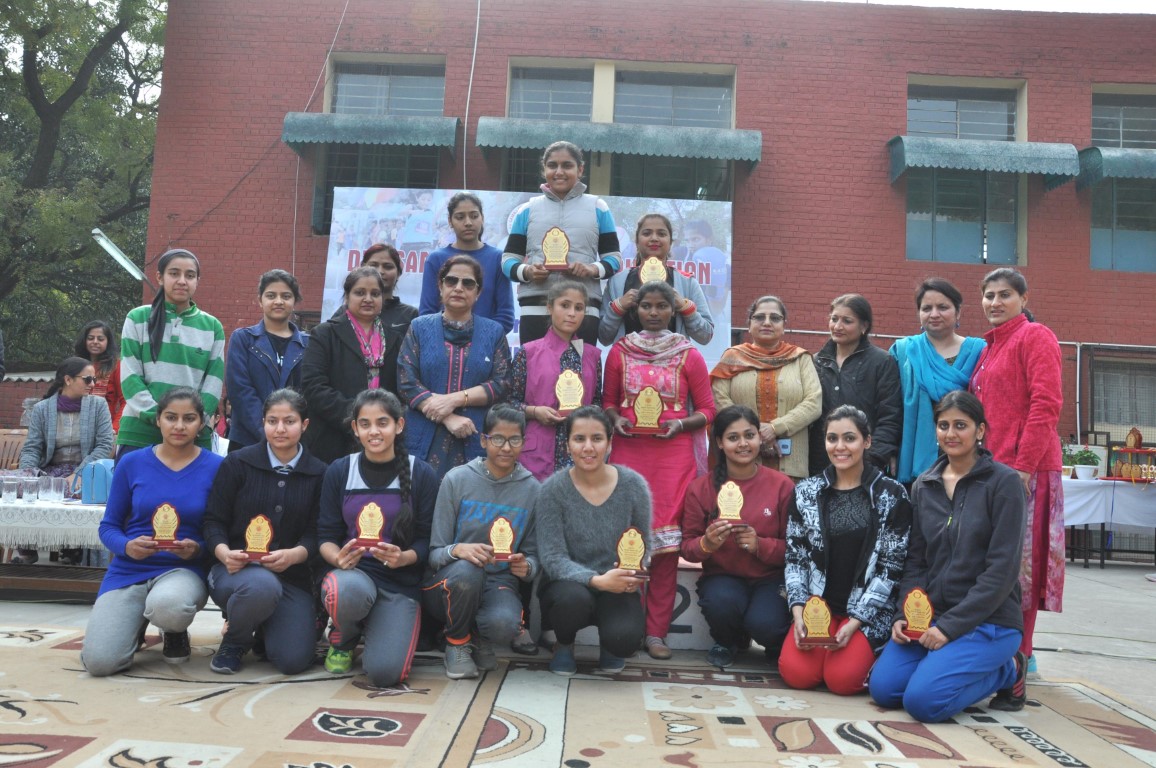 Dr. Rakesh Malik, Deputy Director-Sports Department, Panjab University, Chandigarh, was the Chief Guest at the inaugural ceremony. Shriman Nirmal Singh Ji Dhillon, Secretary – Dev Samaj, Chairman, DSCE- 36-B, Chandigarh, graced the occasion as the Chief Guest for the Prize Distribution Ceremony.
Dr. (Mrs.) Neeru Malik, Head of the Sports Department, DSCE-36B, Chandigarh presented the 'Annual Sports Report' of the college. The event began with a march-past and was followed by an oath-taking Ceremony. A patriotic song performance was presented by 'The Grace Band' of I.S. Dev Samaj Sr. Sec. School, Sector 21-C, Chandigarh.
Different Athletic events  and competitions were held in which more than 200 girl students participated enthusiastically. Few special events for the teaching and supporting staff were also organised.  Several athletic events like shot put, 100 metre race, obstacle race etc, were held. Apart from athletic events some fun races like lemon and spoon race, 3 legged race, chatti race, sack race etc were also held.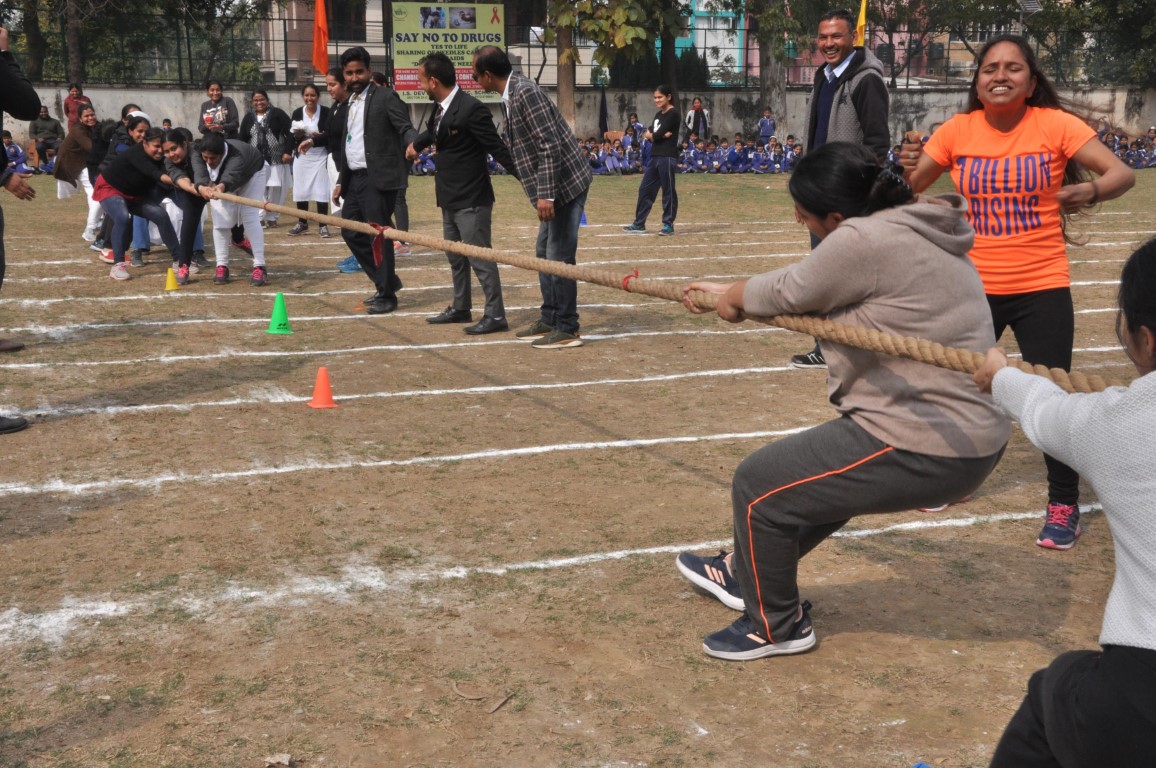 Looking at the overall performance of athletes, Preeti (B.Ed I) was declared Best Athlete of the Sports Day and Romilla Bhatia ( B.Ed II) was adjudged the Best Sportsperson of the year.
Dr. (Mrs.) Agnese Dhillon, Principal  of the College spoke about the significance of Sports in a student's life. She appreciated the organizers and congratulated the winners by giving away the prizes. Dr.(Mrs.) Dhillon specially thanked Mrs. Sabiha Mangat Dhillon, Chief Coordinator, I S Dev Samaj School & Mrs. Loveleen Bedi, Principal of the school and staff for their cooperation.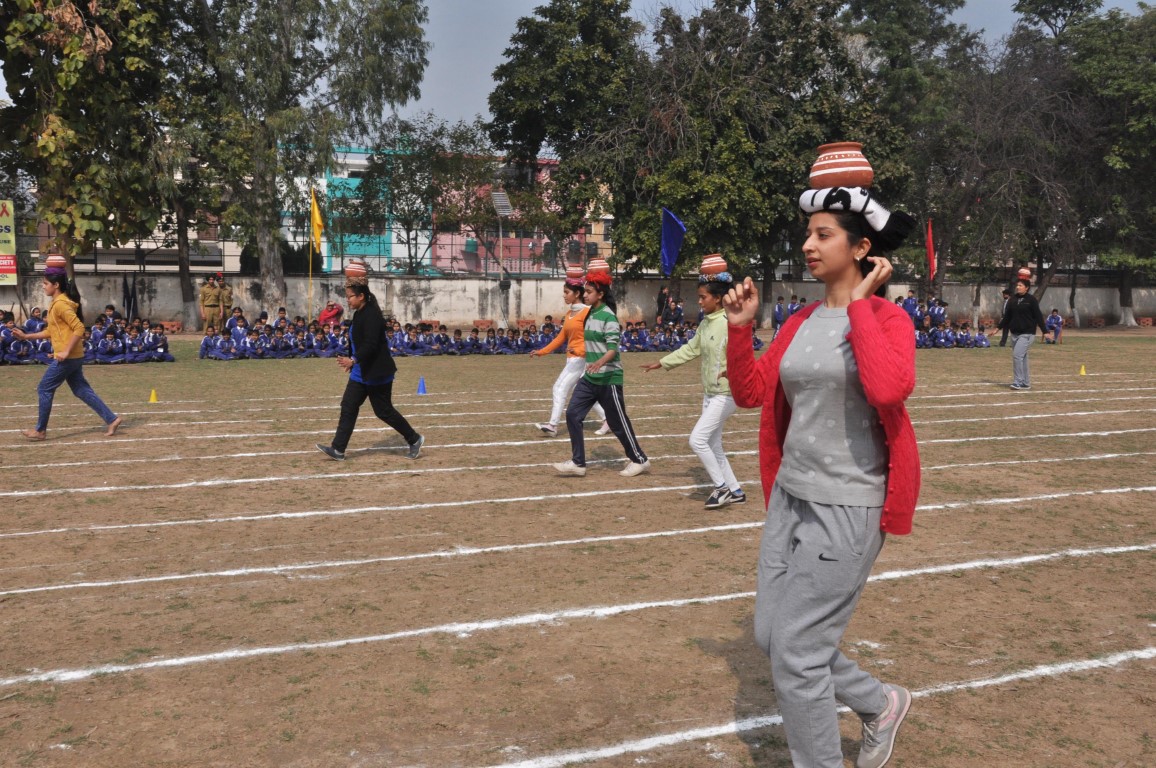 In the 100 metre race, Preeti(B Ed I) got first position followed by Harpreet Kaur (B Ed II) and Raj Rani(MEd II) got third position.
In the 50 metre sprint, Neha Jaswal(BEd II) was first, Shivani Bisht(B Ed II) was second and Raj Rani(MEd II) stood third.
In 4*50 metre relay race  four athletes took part in each team. MEd II year's quartet  was adjudged 1st, B Ed  I was second  and B Ed II third.
In the Obstacle Race, Kanika Yadav(BEd I) came first, Meena Rani(B Ed I)   was second and Sachkirat Kaur (B Ed II) got third position.
In the  Shot Put event, Parineeta Grover (B Ed I) secured first position followed by Ramneet Kaur (M Ed II) and Shefali Wadhera(B Ed II) stood at third position.
In Tug of war MEd (I and II) year was first while BEd I secured second position.