SRG Group ushers in unparalleled luxury with Marbella Grand Project: The SRG Group, considered one of Tricity's leading real estate developers launches its first super-luxury residential project, Marbella Grand in IT City, Mohali.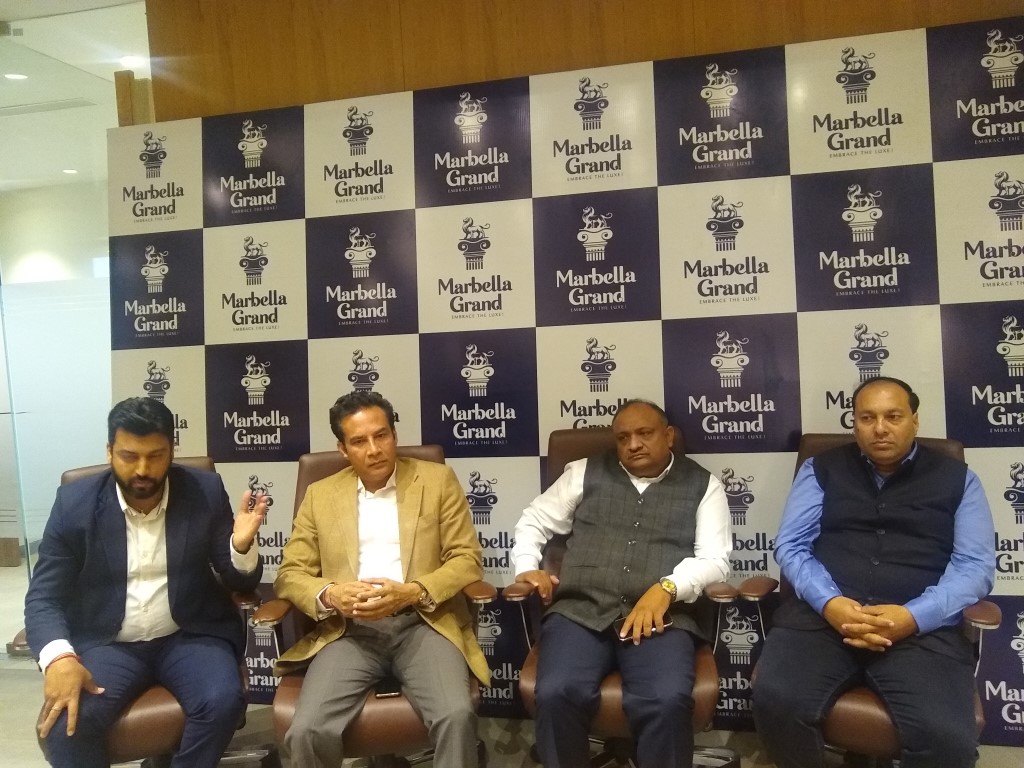 The project offers meticulously designed 3/4 BHK High Rise Apartments, Earth Villas, Sky Villas & Penthouses under a single roof. Spanning across an area of 11.12 acres, Marbella Grand is conveniently located with close proximity to International Airport, Hospitals, Shopping outlets & Schools to complement the resident's lifestyle.
Shiv Aggarwal, Director of SGR Group says, "Over time a lot of population has settled in Mohali. Marbella Grand's high-rise apartment is going to add a distinguished charm to the buzzing city. Being just 5 minutes away from the International Airport adds more convenience.
Plus, Mohali has relatively lesser traffic than other areas which cuts down travelling time and thus helps to reach the destination on time."
The project has been planned with thoughtful attention to detail and maximum optimization of space for an extraordinary living experience. Each centrally air-conditioned apartment boasts luxurious spaces with high ceilings, blended hues, intricate designs and ample windows.
The ground area is seamlessly covered in greens with a balanced palette of materials like stones and wood to create a harmonious environment. It also offers a plethora of world-class indoor and outdoor amenities such as one of a kind Skywalk on the 13th floor, open-air cafeteria, spa, meditation area, jogging track, creche, guest suites, pool area and banquet hall, to name a few.
The towers at Marbella Grand is designed in a way to offer the residents an amazing view of sprawling premises. There are total 668 flats with 23 floors on each tower. In addition to this, the captivating elevation makes Marbella Grand stand out with its alluring façade constructed using high-quality elements to withstand any weather condition.
"Living and indulging in a luxurious life is what every individual desire nowadays. From here the idea was born to offer the residents of Mohali an opulent lifestyle equipped with the finest amenities. Our team together has put in thoughtful design and rich experience to create uber-luxurious residential marvel.
We are determined to meet the growing expectations of discerning dwellers keeping in mind the sole aim of taking luxurious lifestyle to whole new parameters through Marbella Grand," added Rajesh Walia, Director of Marbella Grand.