This would be Amma's first-ever visit to the city
The day will be marked by satsang, bhajan, meditation and individual darshan for all, amidst Amma's blessings and message of love
Several new initiatives will be announced for the villages in the region which have been adopted by the Mata Amritanandamayi Math for social work
The world-renowned humanitarian and spiritual leader Sri Mata Amritanandamayi  Devi (Amma), hailing from Kerala, will be in Chandigarh on March 18 as part of her annual India tour that started in January from Thiruvananthapuram. This will be Amma's first-ever visit to the city.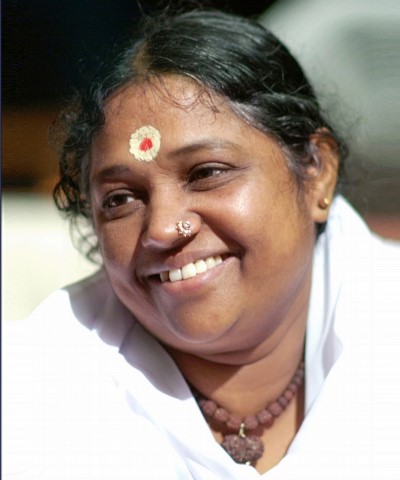 During course of the day, Amma will deliver spiritual discourses (satsang) as well as lead devotees in singing bhajans, doing meditation and conducting manasa puja. She will also give her renowned darshan to everyone, which comes in the form of a motherly embrace. There will also be opportunities for devotees to perform their own Shani Puja under Amma's guidance.
Date: March 18 (Sunday), 2018
Time: 10:30 am onwards
Venue: Exhibition Ground, Sector 34, Chandigarh – 160033 
Phone: 9417351030
All programmes are free and open to the public.
"Amma is able to establish perfect communication with people of all nations, languages and cultures because her real language is not Malayalam but a universal one—the Language of Love," says Amma's head disciple, Swami Amritaswarupananda Puri. "Amma is able to communicate through the Language of Love because she understands people's hearts—their deep-seated sorrows, their hidden pains. And just as importantly, she also knows how to forever heal those hearts as well."
During Amma's visit to Chandigarh, the Mata Amritanandamayi Math will announceseveral new projects for the villages it has adopted in the region, as well as for its youth wing, AYUDH. These adopted villages include Maira in Punjab (HoshiarpurDistrict), Indpur in Himachal Pradesh (KangraDistrict) and Pandori in Jammu & Kashmir (Kathua district). The Math has been conducting a range of social work in these villages, including tuition centers for students, tailoring classes for women, construction of toilets, yoga classes, health check-ups for residents, planting of trees, and so on.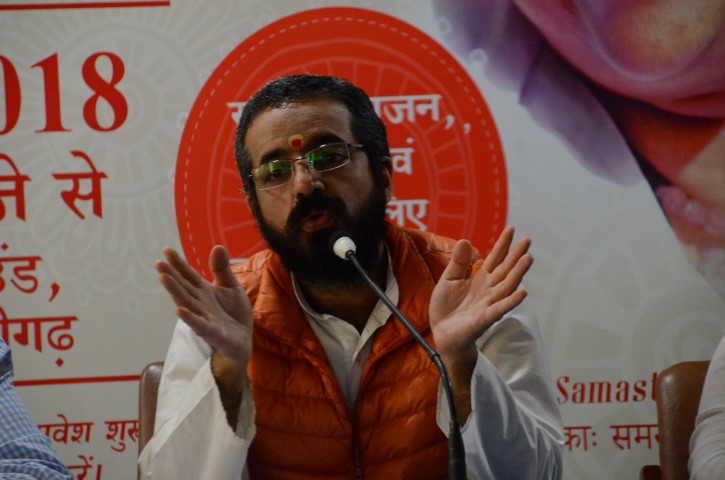 As part of the Bharat Yatra 2018, which ends on March 18 in Chandigarh, Sri Mata Amritanandamayi Devi (Amma) will be visiting 13 cities, including Madurai, Chennai, Coimbatore, Mangalore, Bangalore, Hyderabad, Pune, Ahmedabad, Delhi and Chandigarh to shower her blessings on the devotees and spread the message of love and peace.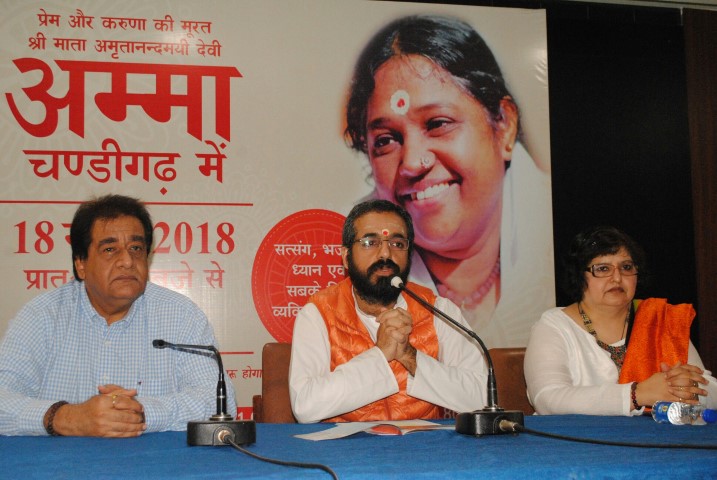 Amma's Bharata Yatra has been an annual event for more 30 years now. She has also been holding world tours since the same period, making deep bonds with people across cultures, languages, nationalities and religions.