SSB Sure Shot Academy, Benguluru opens branch in Chandigarh: SSB Sure Shot Academy, Chandigarh, Inaugurated by Maj Gen VPS Bhakuni, VSM Retd., will impart training to the aspiring students and youth of Northern India to crack SSB selection process to become officers in the Indian Armed Forces.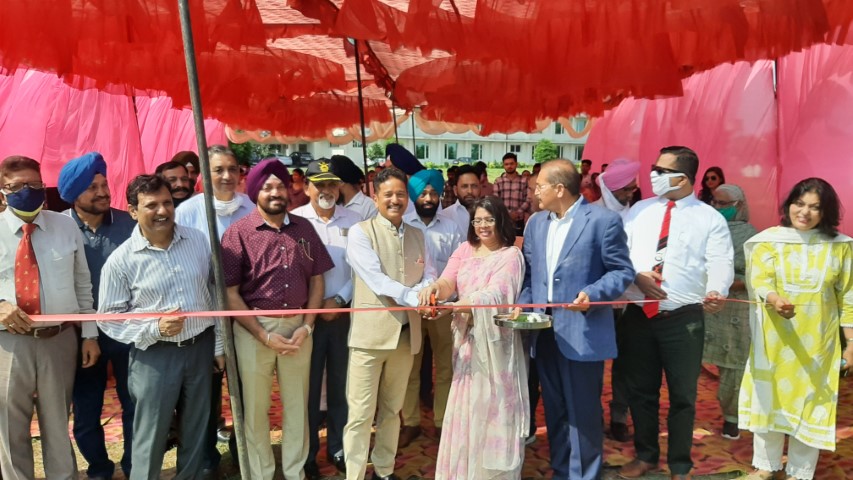 The Academy has a very elaborate and modern campus in natural surroundings at Mount Carmel School, Chhat village, Zirakpur, Dist. Mohali on the periphery of Chandigarh.
Rajesh Rattan, co-partner, Chandigarh branch, said, "The academy dedicated to the personality development and inner engineering focusing on grooming and training our youth, helps them understand themselves and their own potential. It will help not only cracking the SSB selection process but also in becoming successful in every walk of life. It is an extension of SSB Sure Shot Academy, Bengaluru, which is being run successfully by Maj Gen VPS Bhakuni, VSM Retd."
IS Kang is another co-partner of the Chandigarh branch, being run  under Scholastic Educational Ventures Pvt Ltd. SSB Sure Shot Academy boasts of having futuristic classrooms with audio-visual arrangements, one of the best boarding facilities for up to 60 candidates, a modern cookhouse and a dining hall capable of accommodating up to 75 people.
All the outdoor activities like mind games, group tasks and physical obstacles are modelled and designed according to the actual obstacles which candidates have to clear while facing the actual SSB procedure.
Apart from mentoring and training for the Indian Armed Forces, the campus has numerous adventure activities that the candidates can take part in to further enhance their personality traits. The academy conducts three types of courses, including SSB (12 days), CDS written (60 days) and NDA written (60 days). As an introductory offer for first three months only 50% fee will be charged.
Maj Gen VPS Bhakuni, VSM Retd said, "The academy will be a boon for the aspirants of Jammu, Kashmir, Himachal Pradesh, Punjab, and Haryana for they will now be able to avail of the same training facilities as are available at SSB Sur Shot Academy, Bengaluru."