Renowned Assamese Singer Papon is being accused of allegedly kissing a minor girl on the set of a TV Show. "The video was shot where the kids participating in a reality show Voice of India Kids 2018 are seemed to involve in some fun activities with the crew member of the show along with Singer Angarag Papon Mahanta who is also a jury memebr of the Show," a child rights activist stated.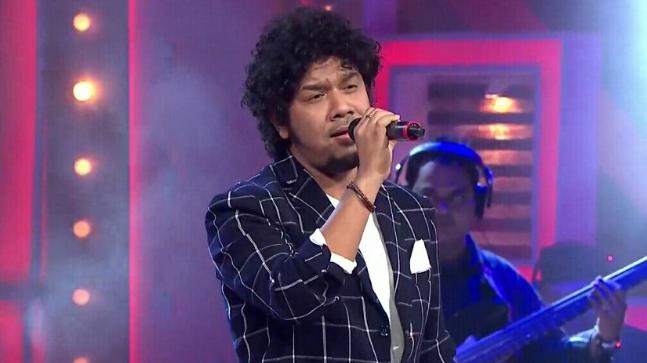 Assamese singer Angarag Papon Mahanta – or Papon as he is popularly known – has landed in a controversy after a video of him 'kissing' a minor singer during a music reality show went viral on social media.
The video, shared by Papon on his Facebook page, shows the singer in a light moment with contestants of the music reality show The Voice of India Kids Season 2. Papon is a jury member of the show and in the video is seen affectionately planting a kiss on a junior contestant.
Apart from Papon, the other jury members include Himesh Reshammiya, Shaan, and Palak Muchhal.
Taking exception to the act, a Supreme Court advocate has shot off a letter to the National Commission for Protection of Child Rights terming the singer's act as "inappropriate".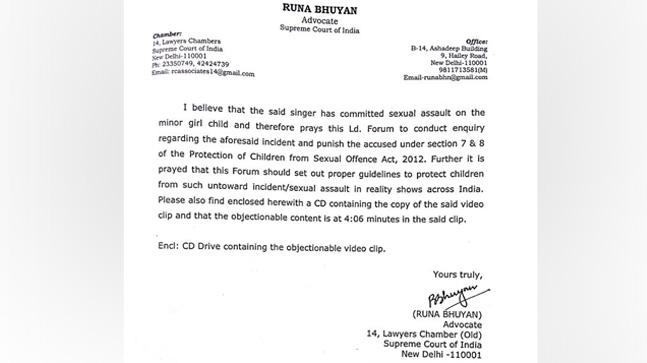 Terming the whole act as a "sexual offence", advocate Runa Bhuyan in her complaint writes, "I am shocked to see the behaviour of the said singer Angarag Papon Mahanta towards a minor girl where he is seen applying colors on a minor girl and inappropriately kissing the said girl. On seeing the video, I am seriously concerned regarding the safety and security of minor girls participating in reality shows across India."